World Cup winner and Player of The Tournament Lionel Messi recently took a dig at his former club. He expressed his disappointment with Paris Saint-Germain (PSG) for making him feel less than deserving compared to his 25 team-mates. Despite leading his team to a maiden World Cup victory in 1986, Messi was denied the opportunity to showcase his awards or trophies at the Parc des Princes.
The club, fearing backlash from the French fans as Argentina defeated France in the finals, acted against one of the best players ever. While recently speaking to Olga, Messi stated, "Even though I wasn't doing well at PSG, I got to be world champion there. Everything happens for a reason." He articulated that he deserved more recognition.
It was clear things had turned sour between the player and hierarchy at PSG. He moved away as swiftly as he could after his contract expired. Having joined Inter-Miami and exiting, Messi made a prolific statement. However, to counter Lionel Messi's claims, a PSG fan shared a video on social media where PSG hosted a ceremony for Messi in January.
As depicted in the footage, Messi walked through a tunnel of applause and praise from teammates and staff. He confirmed his participation in the 2024 Copa America. Messi left open the possibility of playing in the 2026 World Cup. He also indicated that he has no immediate retirement plans while enjoying his time with Inter Miami. This leaves his fans worldwide excited to continue to witness him do his magic on the pitch.
Related: "The Gunners are firing on all cylinders"- Fans celebrate Arsenal's glorious return to the Champions League with a 4-0 thrashing of PSV
Achraf Hakimi drops his take on who should win the Ballon d'Or

Achraf Hakimi of Paris Saint-Germain has backed Kylian Mbappe for the 2023 Ballon d'Or. He has favored him over Lionel Messi and Erling Haaland. Hakimi's support comes after Mbappe's strong performances this season, especially in PSG's 2-0 Champions League win over Borussia Dortmund. Hakimi believes Mbappe deserves the award due to his exceptional year.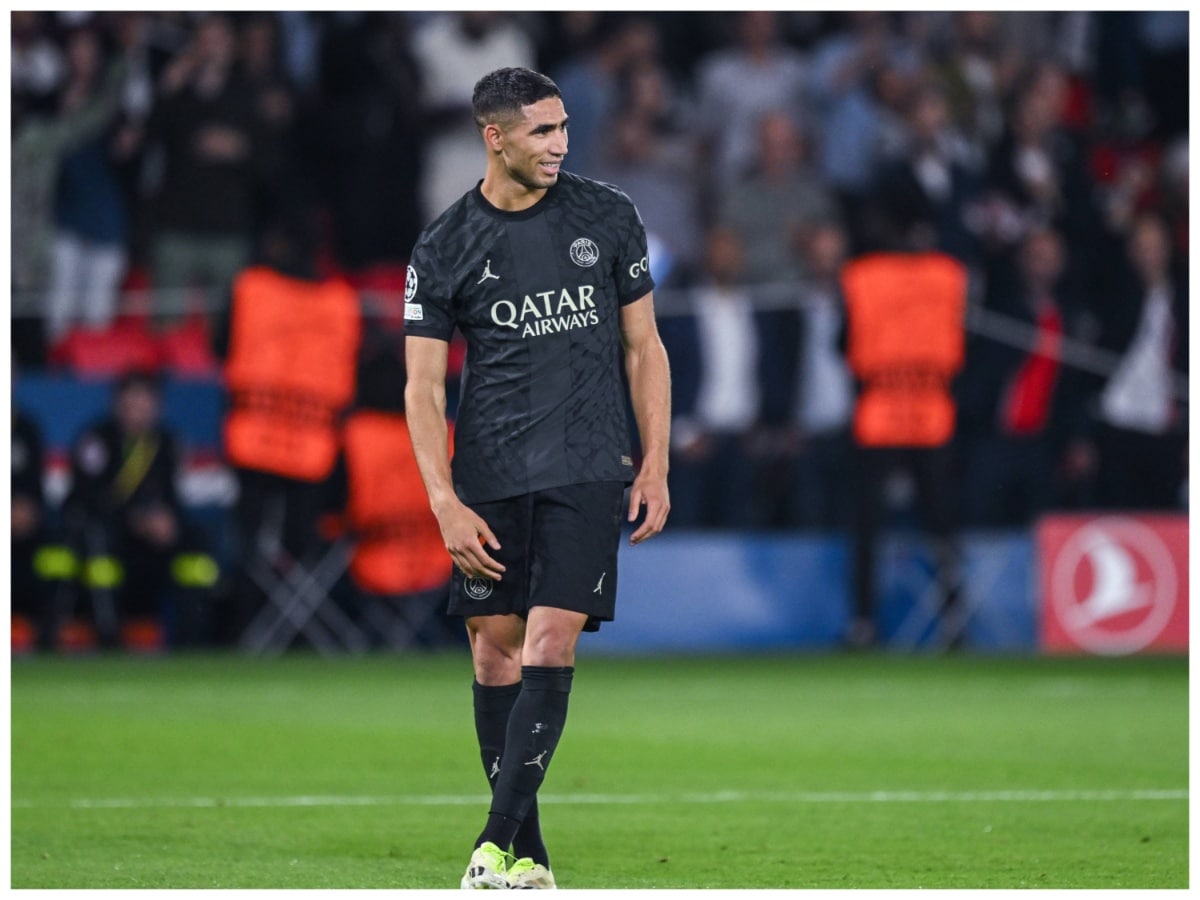 Lionel Messi, a frontrunner for the Ballon d'Or, secured Argentina's maiden World Cup win since 1986 in Qatar. However, Kylian Mbappe remains a strong contender. He was the top scorer in the 2023 World Cup and netted 41 goals for PSG last season. Erling Haaland, with 52 goals for Manchester City, adds to the excitement of the 2023 Ballon d'Or race.
As the football world eagerly awaits the Ballon d'Or gala in October, the competition for this prestigious award remains intense. Whether Messi secures another title, Haaland claims his first, or Mbappe emerges as a surprise victor, the outcome promises to be thrilling and a culmination of their exceptional performances over the past year. Football fans worldwide are eagerly watching.
In case you missed: