In a recent interview, Brazilian shot-stopper Ederson Moraes talked about the rumors of Carlo Ancelotti taking up the hot seat at the Brazilian National Team. Although, Ancelotti is under contract in Real Madrid until the end of next season. Brazil's confederation has also recently reached a deal with Don Carlo. Ederson reportedly wants Real Madrid out of the Champions League so that coach Carlo Ancelotti can come to Brazil "as quickly as possible."
Brazil's national team players seem confident that Ancelotti could be their next coach. It's been a subject of discussion among the squad ahead of this weekend's friendly at Morocco. Ederson said in a press conference on Tuesday, Ederson said, "I was discussing this with Casemiro, Vinicius Junior, [Eder] Militão. There is a big possibility that he comes".
The job has been vacant since Tite's six-and-a-half-year tenure ended after Brazil lost to Croatia in the quarterfinals of the World Cup in December. Ederson also added that he and his Brazil teammates see Ancelotti as "an exceptional coach, everyone in his group likes him, a victorious career."
Ederson said, "Just look at his CV. We will know shortly whether he will be here or not. I hope we can have a new coach quickly. I feel the anticipation too because there's too much speculation. Is it a Brazilian or a foreign coach? We are also living that phase of anxiety."
Under-20 team coach Ramon Menezes is also currently the chief of the Brazil National Tea. His first game in charge will be Saturday's friendly.
In case you missed: WATCH: Jude Bellingham parties with Liverpool star in a Chris Brown concert amidst Anfield rumors
Ancelotti reportedly slammed the refereeing and VAR system of last Sunday's El Classico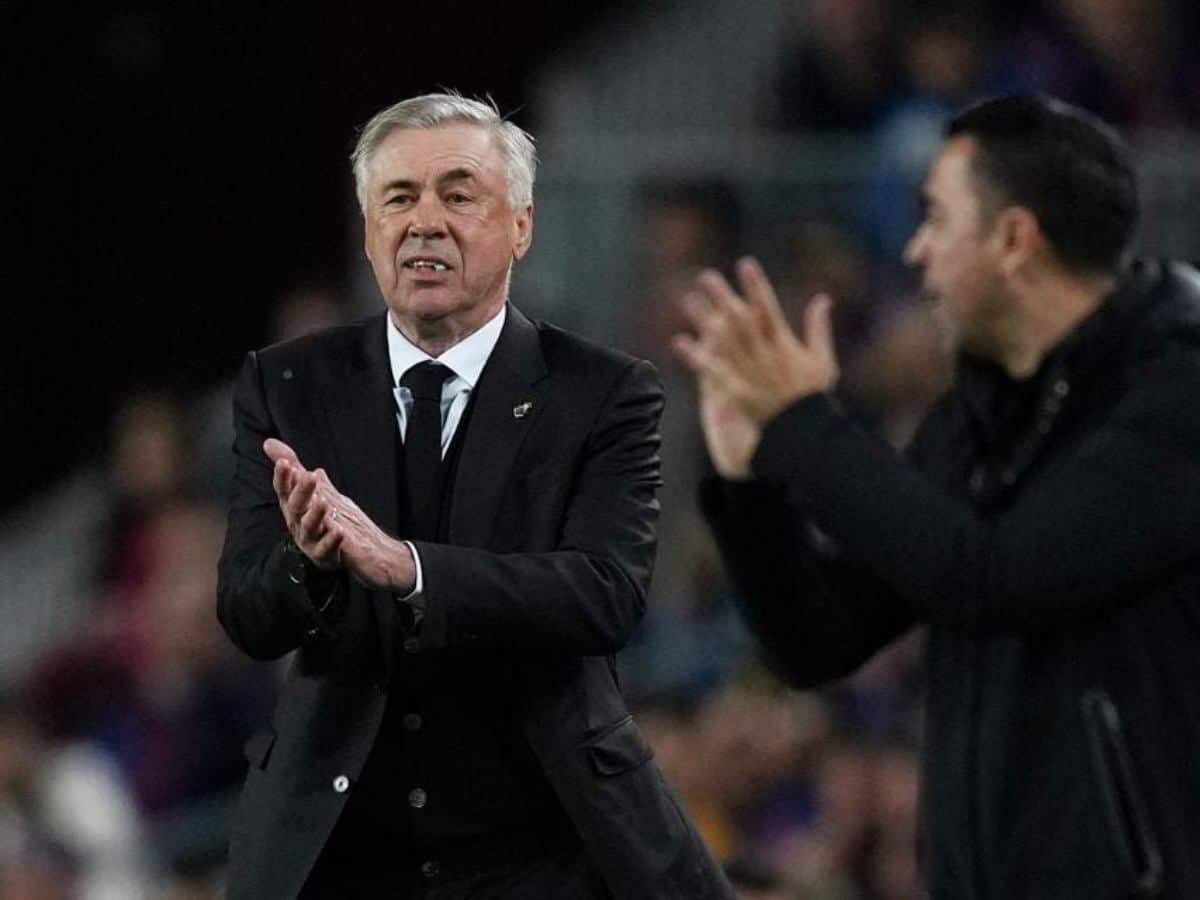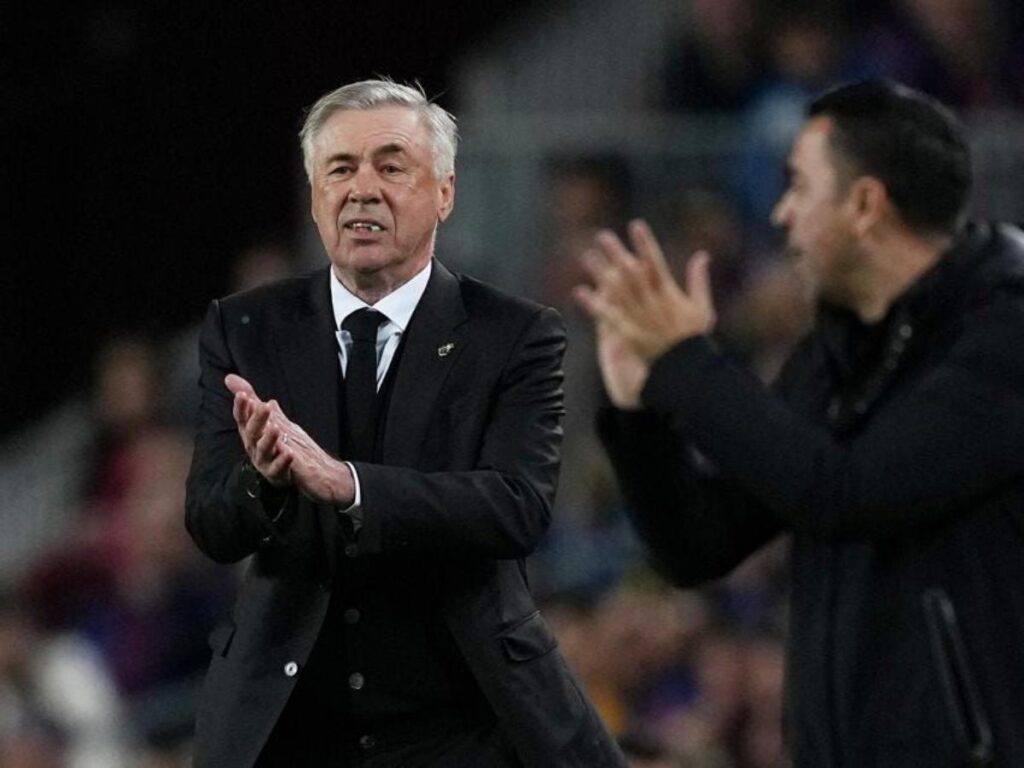 Real Madrid manager Carlo Ancelotti has slammed the officiating in Sunday's instalment of El Clasico. His team lost 2-1 to arch-rivals FC Barcelona at Camp Nou. Madrid went ahead early thanks to a shock own goal from Ronald Araujo. Though Barca equalized on the stroke of the halftime whistle thanks to Sergi Roberto.
Madrid could have easily taken a point home despite Franck Kessie's late winner. This was because Marco Asensio had a goal cancelled approaching full-time. After VAR ruled the effort out for offside, though, Kessie stole the headlines and arguably sealed the La Liga title in the process with his stoppage time strike.
Ancelotti attended the post-match press conference angered by the outcome. He said that his men travel back to the Spanish capital with "doubts" over what could have been. Later in an interview, Ancelotti said, "I am left with doubts, [and] surely there is nothing [in the call]. Today we can't have any doubts about the match we played. We honestly didn't deserve the defeat".
Ancelotti adding to his statements, said, "I don't know. In the World Cup, the offsides were very clear, but here I am left with doubts." He also stated that the November-December FIFA tournament has "cost us a lot" in terms of injuries and tired legs. In the end, while concluding, Ancelotti said, "Now we are doing very well. I think we are going to finish the season well. What is certain is that we are going to fight."
Madrid is 12 points behind in the title race. But it is not arrogant for Barca or their fans to start counting their chickens before they have hatched. Granted there are 12 matches left to play too, but it seems difficult to believe that this Barcelona defence will leak the goals needed to squander such a lead.
Madrid is still in the Champions League, where they face Chelsea in the quarterfinals a week later. They can also save their face domestically by knocking Barca out of the Copa del Rey semi-finals on April 5. Barcelona is already holding a 1-0 advantage from the first leg. They also have a home-field advantage. It will be no easy task for Real Madrid to eliminate an outfit high on confidence to who they have lost their last three meetings to.
Related News: Who is Roy Hodgson? All you need to know about the new Crystal Palace manager
Can Gavi be registered as Barcelona's first-team player? Spanish court gives verdict