In a blow for FC Barcelona, sources recently revealed that the club's appeal against overturning the first-team registration of Pablo Gavi has been rejected by a local Spanish court. The 18-year-old will now return to his youth contract and can only be registered after Barça lower their wage bill.
Barcelona successfully registered Gavi as a first-team player on January 31 by obtaining a precautionary measure from the court. However, La Liga filed an appeal against the same, citing that the Catalans had missed the deadline. The court ruled in favor of the league earlier this month although a concrete decision was not made. As a result of which Gavi was allowed to continue wearing the 6 shirts and be counted as a first-team member.
Barcelona appealed against the ruling last Wednesday. But their appeal has now been rejected by the 10th Commercial Court of Barcelona. This means Gavi will no longer be counted as a first-team member. Indeed, the 18-year-old will go back to his youth contract until the end of the season. He will also be deregistered for the next season as Barcelona has exceeded their salary limit.
This means that for Gavi to be registered as a first-team player again, Barcelona will have to reduce their wage bill. It puts them in a precarious position over the future of the youngster. Clubs like Liverpool and Manchester City are lurking to swoop the player already. Barcelona now has a time of 20 days to appeal the latest decision at the Provincial Court. It remains to be seen if this is the path that Joan Laporta & co. decide to take.
In case you missed: WATCH: Huge crowd surrounds Lionel Messi as he tries to leave a restaurant in Buenos Aires
Barcelona reportedly receives messages from Real Madrid over Gavi's behavior on the field during El Clasico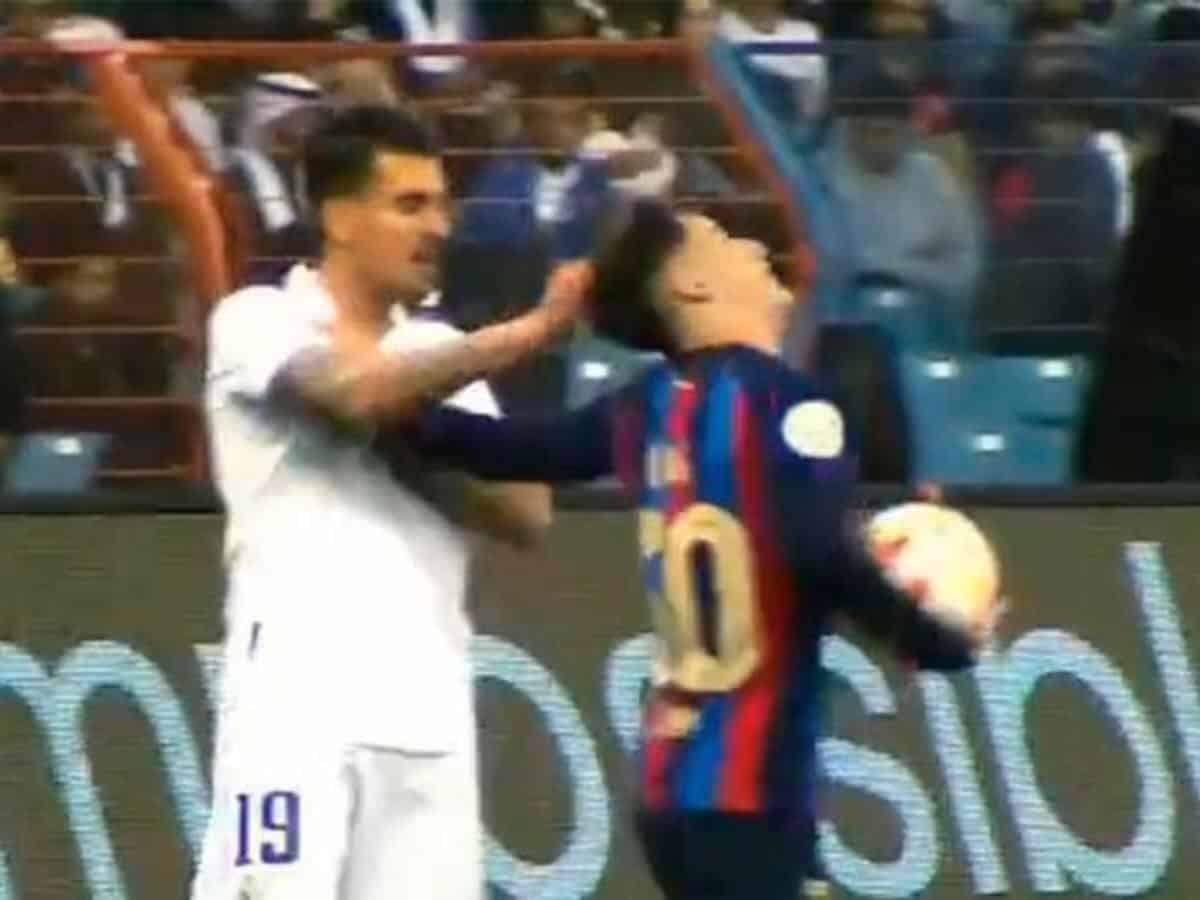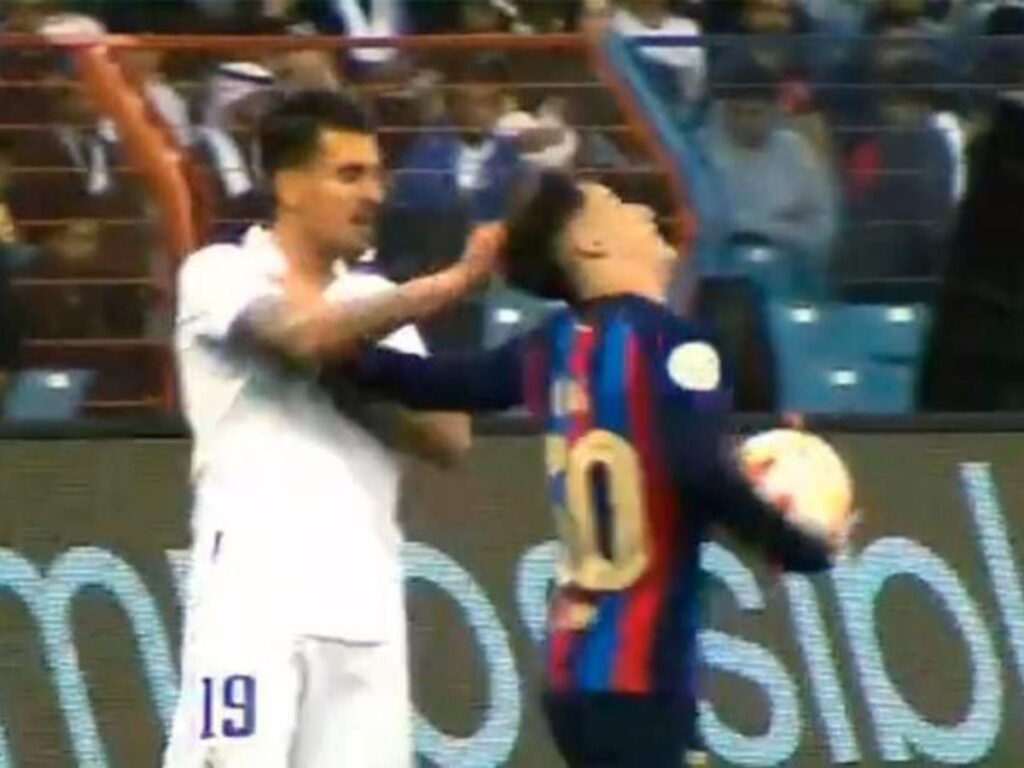 Gavi is a player who plays for the badge with his all in every minute on the field. His passion and commitment make him the one to look out for. However, according to reports from journalist Adrian Sanchez, the teenager's rash decisions on the field have not gone down well at Real Madrid. Several players of Carlo Ancelotti's side have sent messages to Barcelona heavyweights asking them to speak to Gavi about his behavior.
A possible point of trigger for the Real Madrid dressing room seems to have been the Golden Boy's shove on Dani Ceballos in El Clasico this past Sunday. Los Blancos reportedly deemed his behavior to be 'unsportsmanlike'.
Yet, one should be reminded that the youngster did so only because that Real Madrid midfielder fouled Robert Lewandowski before the altercation. Nonetheless, Real Madrid stars have reportedly contacted their Barcelona counterparts to speak with Gavi about his behavior.
However, as per many Culer fans, the request is ironic if one considers the extent to which Real Madrid players used to go against players like Lionel Messi on the field in the past. Real Madrid has usually been the rasher of the two sides. Over the past decade, several Classicos endings had heated altercations.
Related News: Kylian Mbappe takes over France National football team's captaincy from Hugo Lloris: Reports
Gerard Pique's ex-partner Shakira is pregnant again, claims renowned seer