Lionel Messi has grown accustomed to generating such elaborate shows of emotion from those in Argentina. But it was still a little scary to see a mass of people surge their way forward as Messi endeavored to leave an eating establishment in Buenos Aires, Argentina last night.
The seven-time Ballon d'Or winner Messi has wasted no time in heading home after reaching the latest international break. He has recently been facing more and more questions regarding his future at Paris Saint-Germain. Leo has been facing criticism from pundits and jeers from the stands in France. But still, the 35-year-old World Cup winner remains a hero in the eyes of his compatriots in South America. And everybody wants a piece of him whenever he leaves his family bubble.
The 2022 Qatar World Cup champion Argentina, has two friendlies to take in during the March break. Messi and the team will be seen in action against Panama on March 25, 2023. Later they will face Curacao for another friendly match on March 28, 2023.
In case you missed it: Kylian Mbappe takes over France National football team's captaincy from Hugo Lloris: Reports
Barcelona ready to sell Raphinha and Ansu Fati in order to make room for Messi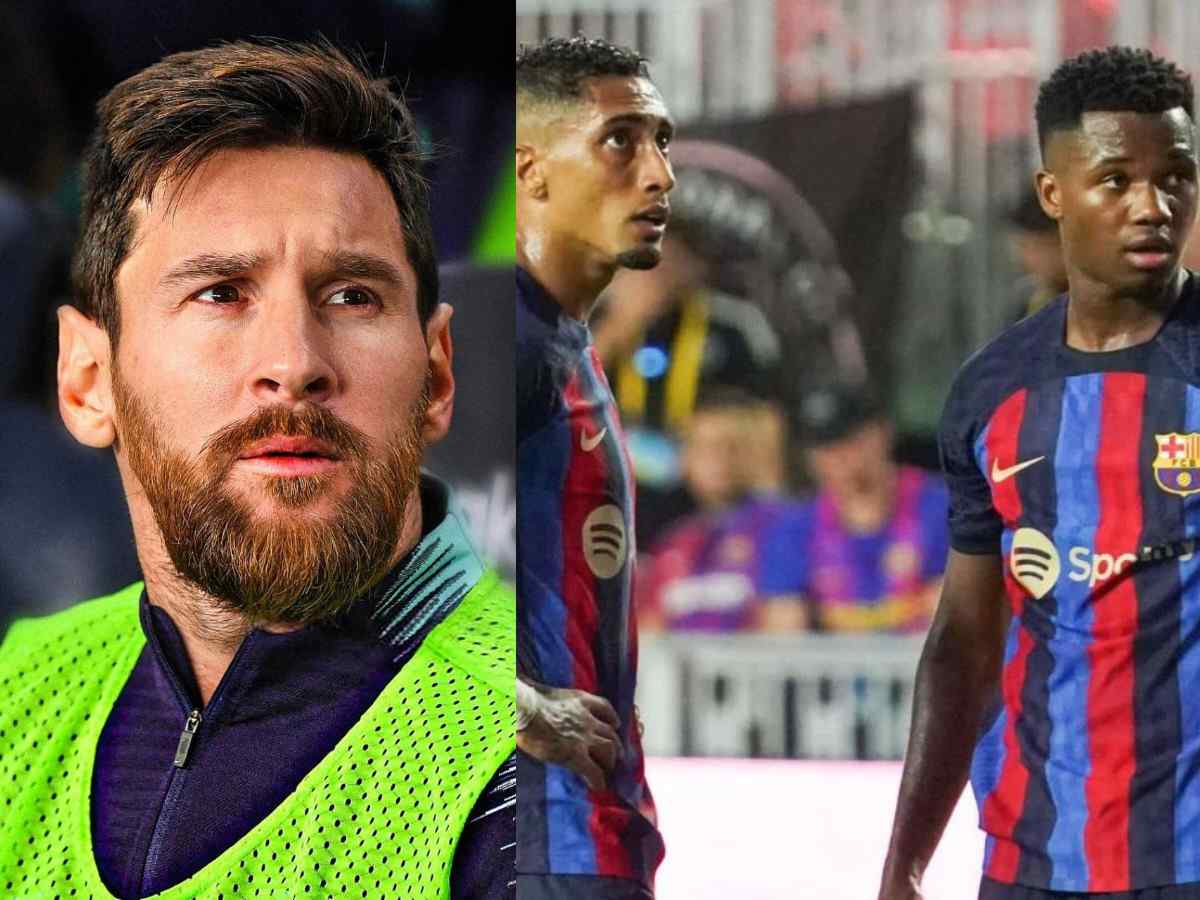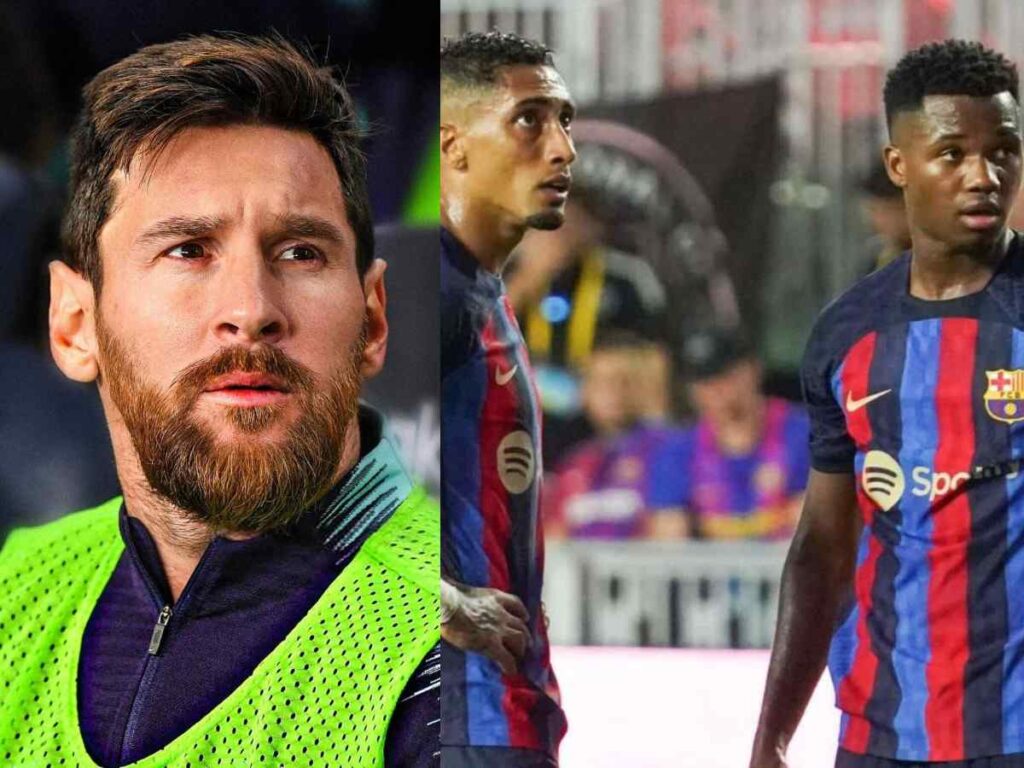 To re-sign Lionel Messi, FC Barcelona is ready to offload Raphina and Ansu Fati, according to El Nacional. Messi's contract with PSG will expire in June, and with the team out of the Champions League, it is highly unlikely that Messi will stay in Paris. PSG was eliminated from the Champions League in the last 16 for the fifth time in seven years. They lost 3-0 on aggregate to Bayern Munich on Wednesday.
Barça continues to dream of Lionel Messi, and they believe that it is more possible than ever to be able to bring him back. Before Barcelona bring Messi back to Camp Nou they will have to create space in their squad. With the potential departures, the club could look to raise significant funds and free up the coveted number '10' jersey for Lionel Messi.
Barcelona president Joan Laporta has dropped a hint that Lionel Messi could return to his boyhood club. Speaking to Mundo Deportivo, Laporta highlighted the need for an attacking player and a central defender. But he also mentioned that the club will have to shift some players out in order to make deals happen.
Laporta in an interview told Mundo Deportivo, "Barça will surely have to sign a winger and also a central defender as long as in this case there is some good opportunity. Surely a striker will come, but someone will have to come out."
Laporta also revealed that he met with Lionel Messi's father. Speaking about this incident, Joan said, "I met Jorge Messi yes. We talked about the World Cup and a tribute match for Leo. He's at PSG right now, so I don't want to speak about whether or not he could return."
Related News: Real Madrid extremely unhappy with Gavi's behavior and conduct after defeat against Barcelona: Reports
Juan Martin del Potro hoping for a return following Lionel Messi's World Cup winning campaign