Pablo Gavi is an 18-year-old professional football player who plays as a midfielder for the Spanish club FC Barcelona. Gavi also made a debut for the Spanish National Team at only 17 years of age.
Pablo Gavi is one of the most exciting footballers for his age. His physicality and versatile style of play makes him efficient at both attacking and defensive ends. The midfielder has been seen bossing La Liga ever since he was promoted to Barca's first team.
A Barca-B product, Gavi has been a very important piece in the Catalan midfield as the youngster's football IQ is off the roof. He and Pedri together form one of the youngest midfield duos in the league. Gavi has been a regular starter under Xavi Hernandez as he has given quality performances against clubs like Real Madrid and Bayern Munich. 
Gavi also became the youngest player to represent Spain in a competitive competition in 2021 as he made his debut against Italy in the Nation's League semi-finals.
Read more– Here's why La Liga's female referees are currently on a strike
Pablo Gavi's net worth, salary, and endorsements in 2022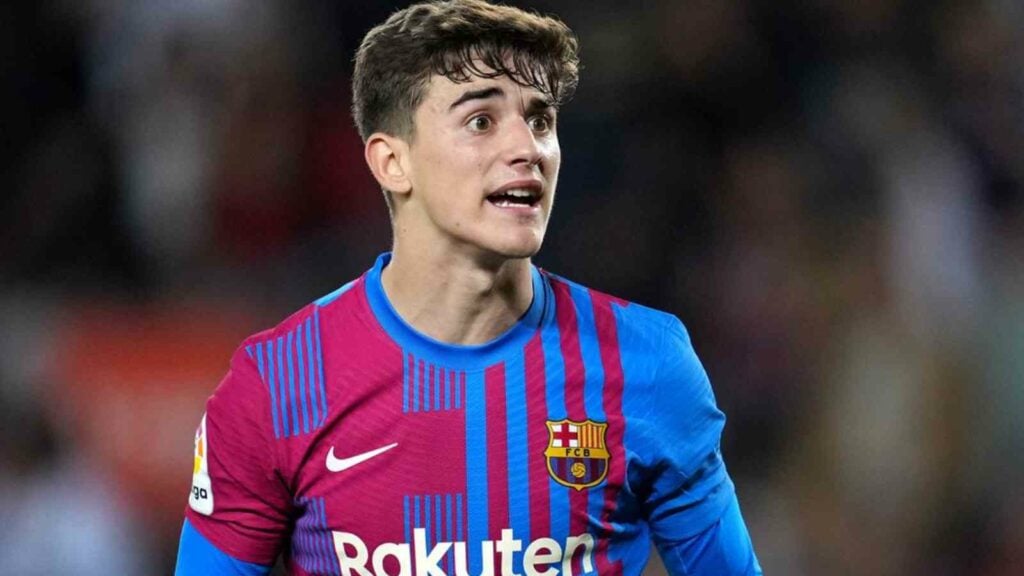 Pablo Gavi is a rinsing baller whose net worth is around $2 million. He is in the initial days of his career and we expect his value to sky-rocket very soon.
Gavi is earning around $6 million per year after renewing his contract with the Catalans. He was earning $4.5 million in the previous year.
Gavi has been playing non-stop football and has been available for the Spanish side in tough times recently. Gavi's market value is estimated to be between $30 million to $50 million.
Pablo Gavi's personal life and assets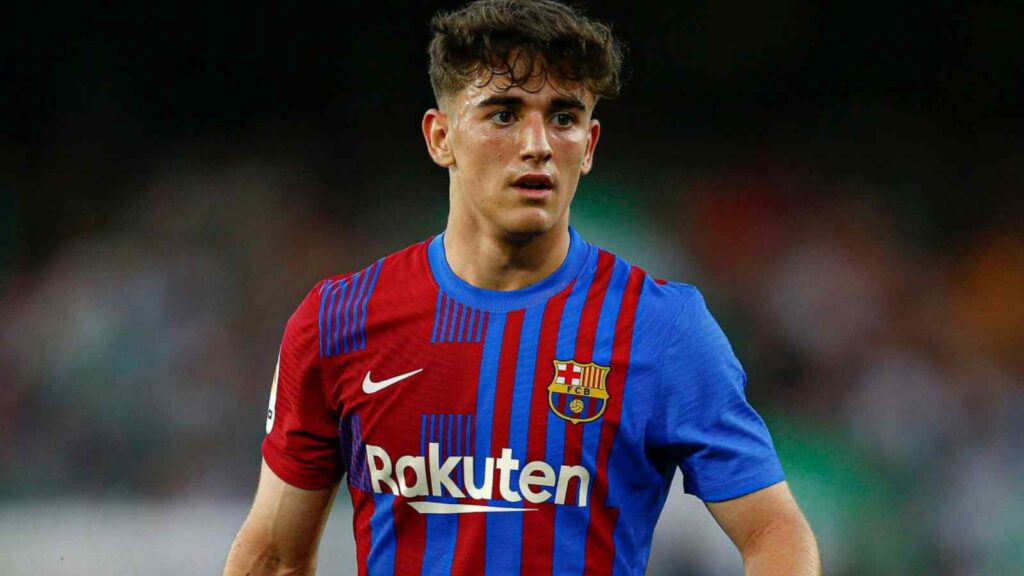 Gavi was born in Los Palacios, Spain in 2004. Gavi lives with his mother Gavinin Anasi in Barcelona since joining the academy in 2015.
Before Barca, Gavi played for the Real Betis academy for 2 years where he was valued a lot. He had been playing as a central midfielder all his life.
Pablo Gavi has a bright future as the youngster wishes to succeed at FC Barcelona. His release clause justifies the importance the player holds for Barca. Do you think Gavi is the best 18-year-old footballer in the world right now?
Also read-Barcelona achieves peculiar record in 2022-23 La Liga season