Manchester City manager Pep Guardiola said that even if he were to help the club win the Champions League, he would have failed in his mission because he was unable to convince Julia Roberts to watch them instead of Manchester United.
"I am a failure in the Champions League. If I win the Champions League three times in a row I will be a failure," Guardiola said. "I have three idols in my life. Michael Jordan, Tiger Woods, and Julia Roberts. These are my three idols," he said. He spectacularly continued to speak about his "disappointment."
"Julia Roberts years ago came to Manchester – not in the 90s when Sir Alex [Ferguson] was winning titles and titles and titles. She came in the period where we were better than United, in these four or five years, right? And she went to visit Man Utd. She didn't come to see us. That's why even if I win the Champions League it will not compare for the fact that Julia Roberts came to Manchester and didn't come to see us." He went on to say that even if he won the Champions League with City, it would not compare to the disappointment he had.
The Blues advanced to the quarter-finals of the Champions League for the sixth consecutive season on Tuesday night, defeating RB Leipzig 8-1 on aggregate in their last 16 tie. Erling Haaland was unstoppable, scoring five goals on the night. He also broke City's single-season goal-scoring record.
Pep Guardiola's predicament as a fan of Notting Hill star has surely resonated with many of the Cityzens. Manchester United also did not refrain from rubbing salt in the wounds. They tweeted, "Throwing it back to when Julia Roberts visited Old Trafford," with pictures of the superstar on the pitch.
In case you missed it: "Never report stats while Erling Haaland is playing"- Fans go wild as the Manchester City star nails five goals against Leipzig in Champions League
Pep Guardiola reacts to Erling Haaland performance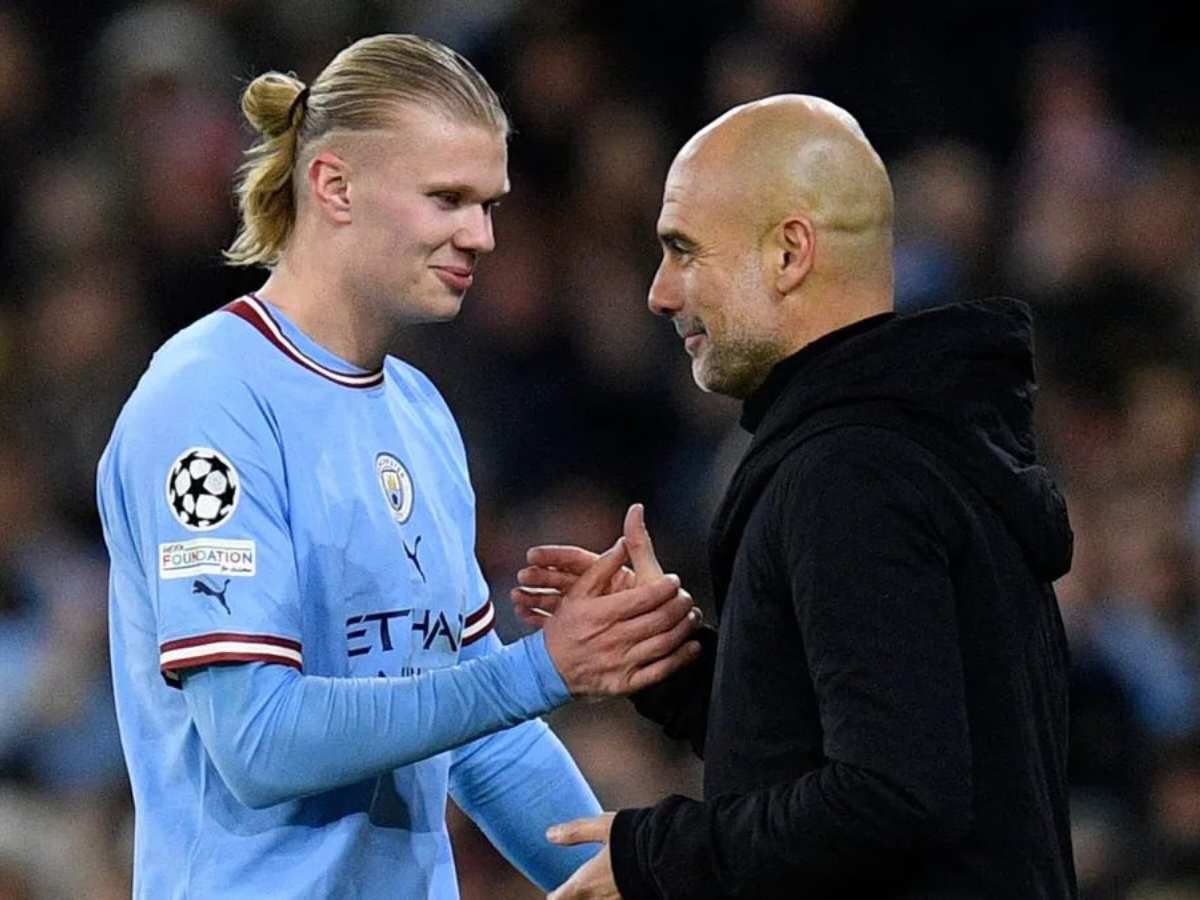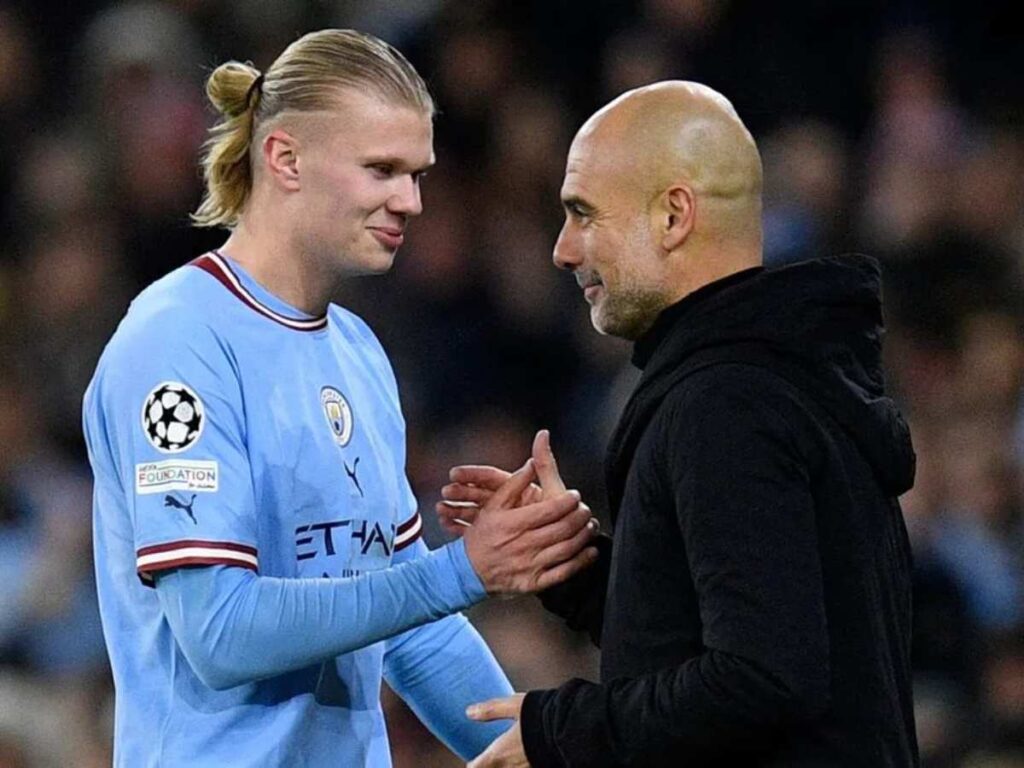 The media asked the legendary manager about his star striker's performance in the Champions League on Tuesday night. "Five goals…." he said. "The problem for this guy is if he doesn't score two or three goals he will be criticised," he added.
Pep spoke about the Haaland increasing the chances of winning the much-coveted trophy. He responded convincingly, saying that City's problem was at the other end of the pitch. "Always we have scored goals in the Champions League. We scored four against Madrid, six against Monaco, four against Tottenham. The problem is not scoring goals, it is conceding stupid goals," said the UCL winner with Barcelona.
Related News:
La Liga President Javier Tebas receives $300,000 funding from an Iranian company banned in the US: Reports
"I would've loved to score a double hattrick," Erling Haaland wants more in ongoing Champions League after glut against RB Leipzig