Ajax has drawn their previous five league matches and is winless in six since the World Cup break. The 36th Times league champion was aiming at winning their third consecutive title in 2023, but the poor run since the resumption of the league has even put their 2024 European championship entry hopes in vain. The Amsterdam team is currently eight points behind leader Feyenoord. Above them are AZ Alkmaar, PSV Eindhoven, and FC Twente.
While Erik ten Hag rebuilds Manchester United into a trophy-winning force, his replacement at crisis-hit Ajax is clinging to his job. Alfred Schreuder was chosen to lead Ajax because he was familiar with the club and understood the lofty expectations. He was, in fact, Ten Hag's assistant at one point. But, with the team winless since November, sixth in the Eredivisie.
Current Man United Boss Erik Ten Hag is disappointed with his team in such a situation even after having some of the best talents in the world. He said, "For 4 years, I worked at Ajax in a very good way. I find it sad that this is happening right now. Especially for the players. They are good players, and the squad is good."
Ajax, who will play Union Berlin in the Europa League next month after failing to advance past the group round of the Champions League, will also have an uphill task to qualify for Europe's top competition next season unless their record improves in the coming months.
In case you missed it: Shakira plans to release a new song targeting Gerard Pique on their Birthday: Reports
Erik ten Hag has inspired a magical transformation of Manchester United star Marcus Rashford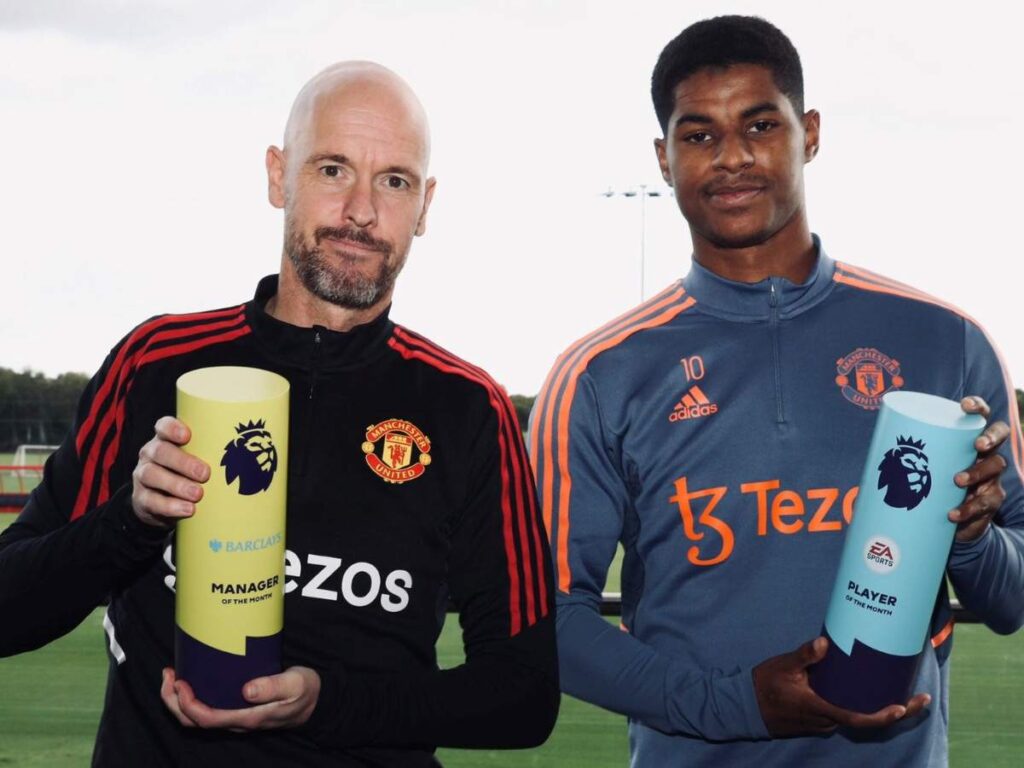 Erik ten Hag has dismissed his part in Marcus Rashford's stunning comeback, claiming he is not Harry Potter. Marcus Rashford scored his tenth goal in ten appearances in Manchester United's 3-0 Carabao Cup triumph against Nottingham Forest on Wednesday. Last season, he made five appearances in 32 games, raising doubts about Ten Hag's involvement in his revival.
Statistics reveal that Rashford has the greatest minutes-per-goal ratio of his career under Ten Hag, nearly five times better than he had under Ralf Rangnick. Last season, the England international averaged one goal every 584 minutes, scoring twice in 22 appearances. Rashford is now twice as prolific in front of goal as he was under Jose Mourinho, who saw Rashford score once every 250 minutes for the Red Devils. Rash ford's improvement under the Dutch coach has helped Manchester United as they are six points behind rivals Manchester City. Ten Hag is not taking the credit, instead, he bestowed it on the player's hard work.
"I'm not Harry Potter," the manager responded, alluding to the fictional wizard. "It's simply confidence," he says."Every player must build and maintain their confidence. He battled for it and invested in it. Of course, with my coaching team, we bring in frameworks, particularly in the method of play, that provide him with the routines he requires to get into the right position."