Manchester United have finally released their official stance on their Brazilian winger Antony and the controversy surrounding him. In a club statement, the Red Devils have said that as the player's employer, they have decided to resume his training with the team at Carrington.
They also clarified that since the accusations occurred in June, the player has co-operated with the police investigations. While abuse of domestic abuse and other such serious accusations have surrounded the player, the club has given its full support. The 23-year-old winger denied any wrongdoings and pleaded not guilty amidst claims from three women, including his ex-partner Gabreila Cavallin.
The allegations came into public light around September, when United granted him leave with full pay to solve his personal problems."As a club, we condemn acts of violence and abuse," Manchester United reported on their official website. This means while they have acknowledged bad behavior on Antony's part, they are still focused on getting him back as a player, mentally and physically.
Erik ten Hag said, "He will return to training on Saturday." The Dutch manager added, "We make the statement so I refer to the statement. Everything is clear in the statement."
The club's stance aligns with their condemnation of violence to make football a safe space for every individual. Women's Aid is one organization dedicated to urging footballing organizations to work together and guide in handling domestic abuse cases.
Related: "I still have a lot to offer"- Cristiano Ronaldo explains the only factor that could force his RETIREMENT from football
Antony given huge downgrade in new EA Sports FC 24

Manchester United winger Antony has seen a notable downgrade in his pace rating in the latest EA Sports FC 24, dropping from 93 to 83. The 23-year-old Brazilian, who joined the club for £82 million last summer, faced a challenging debut season in the Premier League, managing just four goals and two assists in 25 appearances.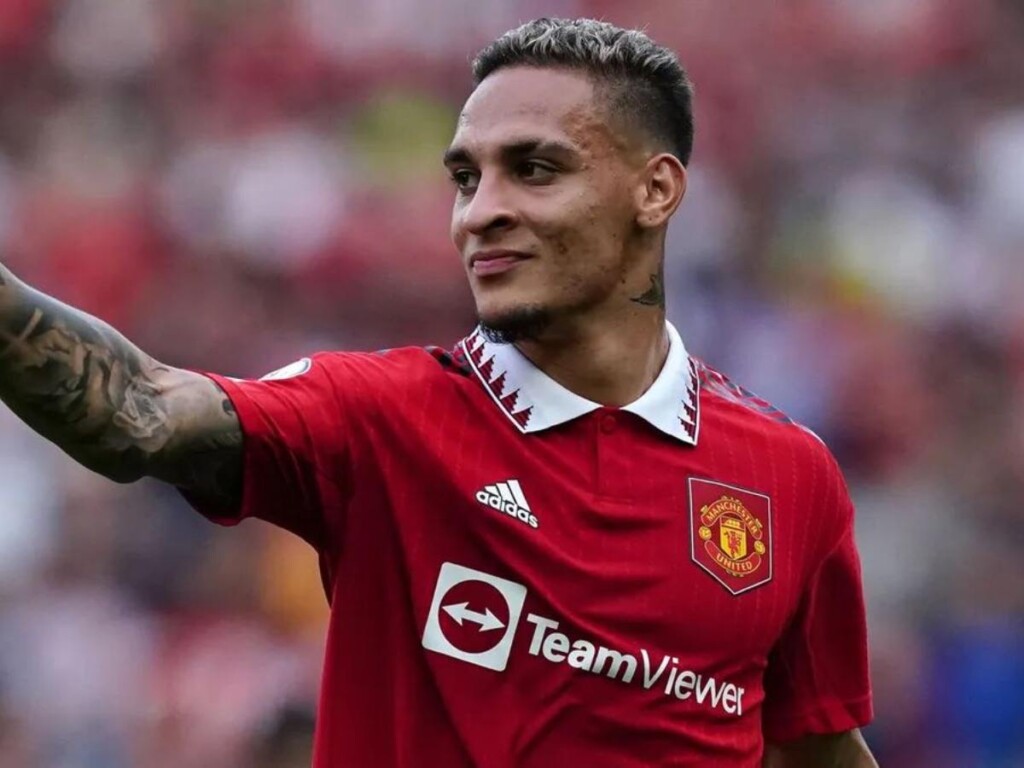 Despite fans' arguments that injuries hindered his performance, Antony's overall rating has decreased from 82 to 81, though his shooting and dribbling ratings have improved slightly, while his passing rating has decreased. Antony's pace downgrade is particularly noticeable, and it will be interesting to see how he performs in the new season, as Manchester United aims to build on their previous successes.
Former United legend Gary Neville pointed out that players like Antony would need to have exceptional seasons for the club to compete for the Premier League title this season. While Neville acknowledged the challenge of competing with strong rivals like Manchester City and Arsenal, he still considered a top-three finish and a trophy win a successful season for the club.
In case you missed: