Both Paul Scholes and Roy Keane, former Manchester United players, blamed Scott McTominay and Fred for the team's heartbreaking opening-day loss to Brighton.
The Red Devils may have had a new manager in the dugout, but despite the Seagulls' historic victory at Old Trafford, it was more of the same from United. After failing to sign his top targets, Erik ten Hag's first starting XI had a familiar appearance. He had come to United promising ruthless overhauls and exciting football.
Given that Paul Pogba, Juan Mata, and Nemanja Matic have already left United, Ten Hag has identified the centre of midfield as a position that needs to be improved. But when it became clear that they would not catch Frenkie de Jong, the immobile pair of McTominay and Fred was chosen.
Under Ole Gunnar Solskjaer and Ralf Rangnick, Ten Hag's predecessors, the partnership known as 'McFred' was frequently seen. It was a case of history repeating itself against the Seagulls after failing miserably under those coaches.
The three United midfielders, including Bruno Fernandes, lost the ball 25 times in the first half. McTominay was fortunate to avoid getting whistled off in the first 45 minutes, and Fred withdrawn quickly after the break.
Also Read: "Cristiano Ronaldo will go down in the top players of all time"- Gary Neville wants Manchester United to let the Portuguese go if he wishes to do so
What did Paul Scholes say about Manchester United midfield duo Fred and McTominay?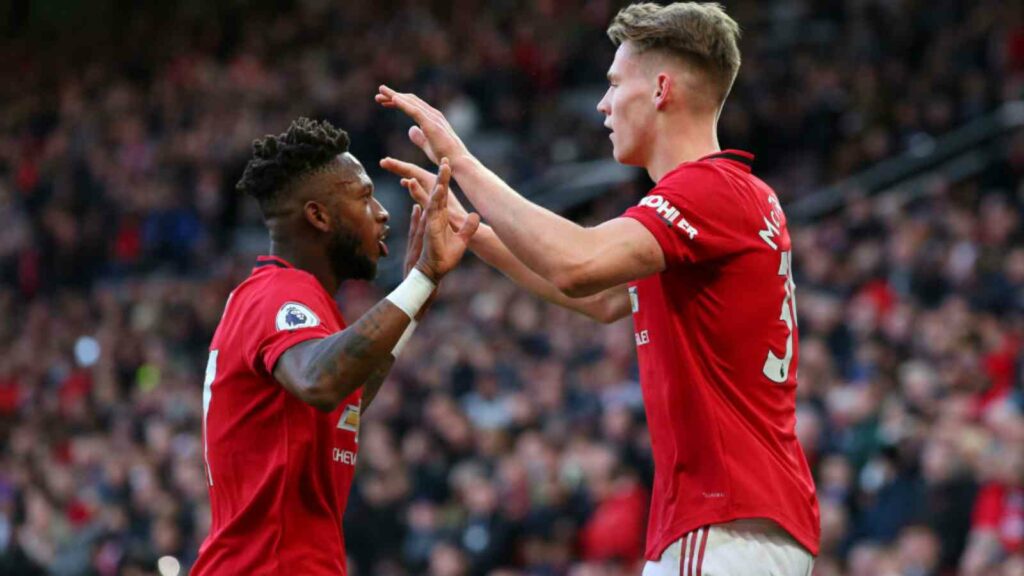 "It was a shocking start for Man United and the first half was shambolic really," Scholes told Premier League productions. "The signs were there right from the first few minutes that this was going to be bad."
When asked where the main problems were, Scholes was blunt and pointed to the midfield pair, sarcastically saying that picking either one would be too many. "McTominay was always trying to run with the ball, ridiculous. The quality in the middle of the pitch was really poor. I was happy he didn't get sent off [for a high challenge] but I think he was slightly lucky. Again, he's running with the ball, absolutely ridiculous," he added.
"It could easily have been a red card. The quality in the middle of the pitch was nowhere near good enough but we've seen that for the last few years with these two players. With Fred and McTominay, he [Ten Hag] is going to have to go with just one of them but even one of them is probably too many."
"Fred gives the ball away all the time and McTominay is trying to run with the ball constantly and then gives it away. Pass it to your best players! It's not that difficult. It's criminal on a day like today."
Also Read: "You cannot speak for African national teams like this"- Kaliduo Koulibaly hits back at Napoli President over his 'not signing' African players remarks
Do follow us on Google News | Facebook | Instagram | Twitter