Reports have recently come out stating that a player from the French side, OGC Nice, is currently threatening to take his own life. BFM Nice Côte d'Azur and France Bleu Azur are the current media outlets reporting on the issue.
In the reports, an unnamed player stopped by the A8 motorway in Nice, climbed up the Magnan viaduct, and is currently standing 100 meters above the ground. According to Var-Martin, the player in question is French midfielder Alexis Beka-Beka and the reasons for his actions are due to a recent breakup the player went through. Reports also mention that the Police and Firefighters have reported to the scene and are attempting to convince the player to come down safely.
OGC Nice has currently halted all media day activities while the issue continues. Other Ligue 1 clubs have shown their solidarity with the club as well. Brest manager, Eric Roy publicly acknowledged the situation stating, "Before starting this press conference, I would like to give, as well as the entire club, my support to OGC Nice with regard to current events."
OGC Nice has since then sent a psychologist to the reported area – several players have also made their way in an attempt to save their compatriot and the club is attempting to get in contact with the player's girlfriend.
Since the breaking of the news story, social media has come out in support of the player with many writing, "Su*cide is never the answer." The football world waits with held breaths as they await the action the player will take.
Related: Zinedine Zidane reportedly agreed to become Marseille manager as Saudi Arabia promises a $300m budget if their take-over bid is successful
OGC Nice player, Alexis Beka-Beka
The young French midfielder joined the Ligue 1 side after spells with Ligue 2 side, SM Caen and Russian side, Lokomotiv Moscow. Beka-Beka, 22, holds Nationalities for both DRC and France choosing the latter as his main nation to represent after playing for France in the 2020 Summer Olympics in Japan.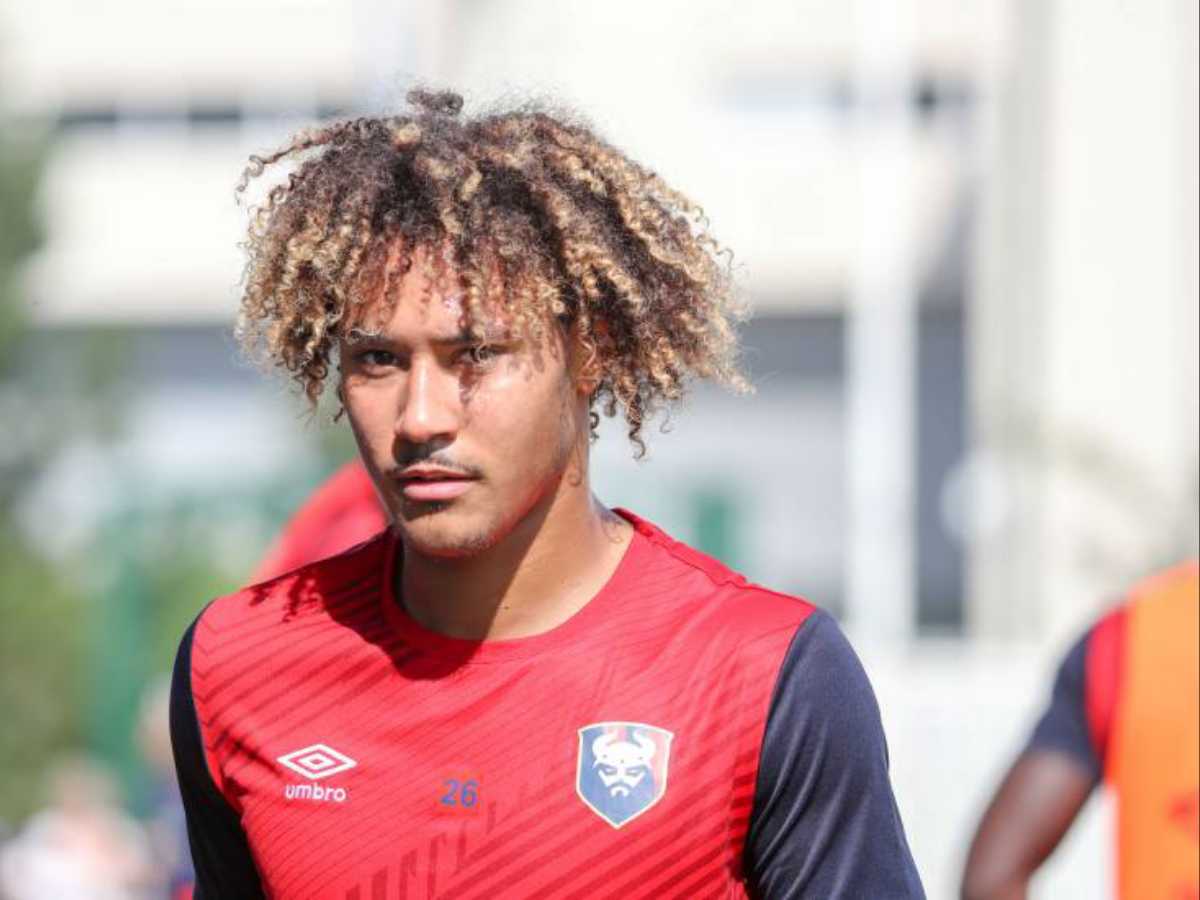 Beka-Beka caught the eye of OGC Nice after his impressive performances in the Russian Premier League at a young age. The player was not afraid to dribble past players and get stuck into challenges. He also has a knack for long balls as the player has the confidence to drive the ball forward with his long-range passing which he also effectively utilizes to switch sides.
Nice finally got their man in 2022 for a fee of €12 Million signing him on a five-year deal which will see him at the club till 2027. A youthful prospect, OGC Nice will hope their investment comes good.
In case you missed: