Real Madrid president Florentino Perez, who is still promoting the European Super League, has warned football fans that the game is "sick." The intended ESL in 2021, whose collapse was prompted by outrage from fans across Europe, was headed by the 75-year-old as its chairman.
However, Perez appeared to reiterate his wish to see the competition formed soon during Madrid's most recent annual general meeting. Speaking at the club's AGM on Sunday, Perez said: "To fix a problem, you have to first recognize that you have a problem. Our sport is sick. It is losing its leadership as a global sport."
"We mustn't be confused by the impact of Real Madrid's European Cup run when we were involved in seven games of the highest intensity and interest. That was the result of the draw, and of the quality and greatness of our team. It was a spectacle that helped bring excitement back to the viewers."
"That's why we believe European competitions must change, to offer fans top-level games year-round between the strongest teams, with the best players competing," he added. He also claims that football 'is losing its leadership as a global sport' in recent years.
Read More: "We've seen him cry"- Barcelona star Gerard Pique massively affected after split with Shakira, reveals his friend
Real Madrid's president believes American sports are taking over the world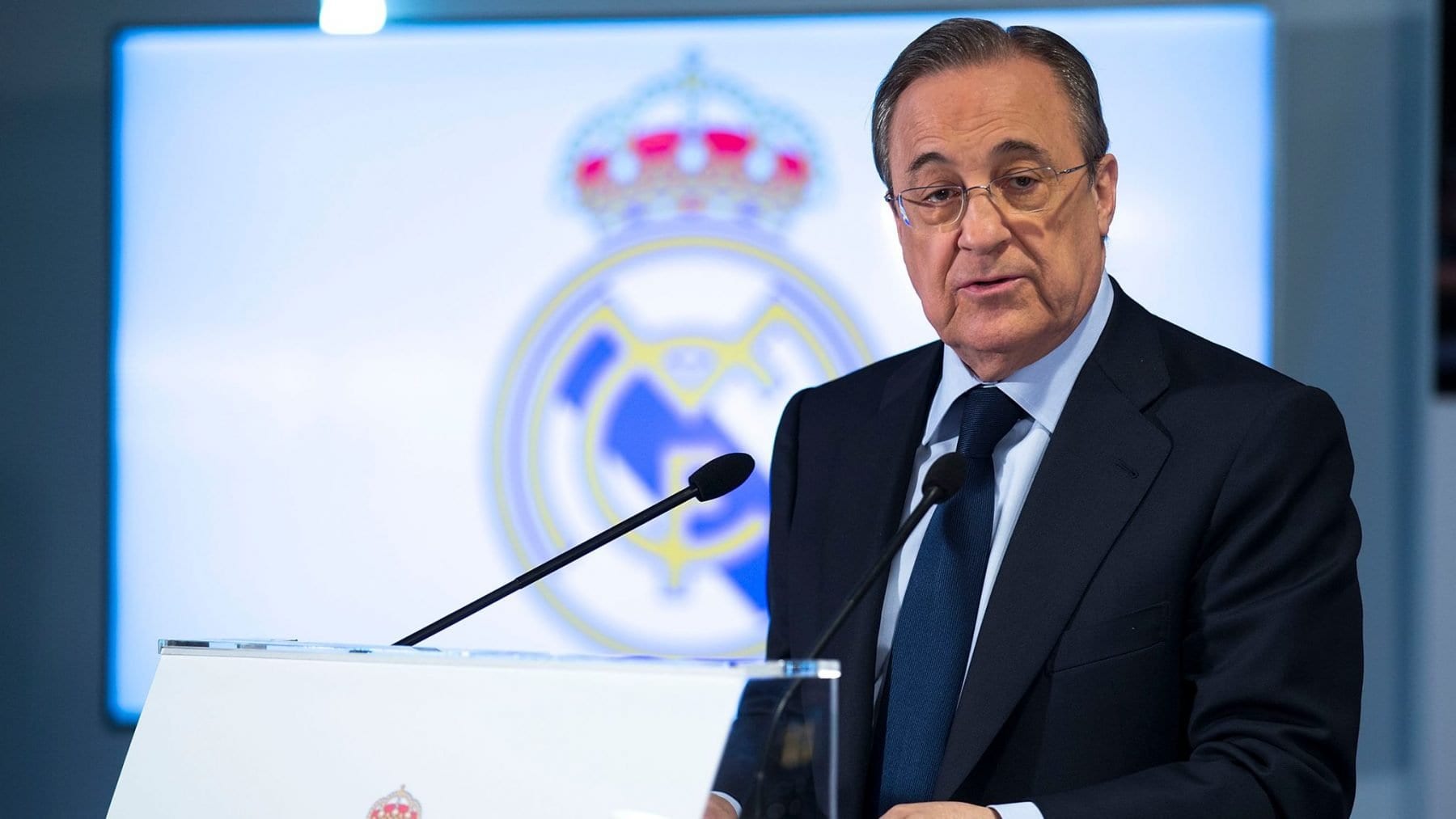 He continued: "We were top in all sports, and now we've fallen to 13th. We've been overtaken by 12 clubs from American sports. They must be doing something very well in the United States and very badly in Europe. Football is losing the global entertainment battle against other sports and other platforms. We need a professional, modern, transparent management, not based on old structures designed in the last century."
"Recently the chairman of the European Clubs' Association [Paris Saint-Germain president Nasser Al-Khelaifi] said – talking about the Super League – that Real Madrid are afraid of the competition. Maybe the president of the ECA has to be reminded who Real Madrid are. Competition is in our DNA."
Also Read: "He just got up and left"- When Barcelona's Gerard Pique told Shakira to shut her mouth
Also Read: "If we don't win titles, then it doesn't matter"- Barcelona coach Xavi Hernandez terms recently made 'away wins record' 'worthless'