Lionel Messi's return to Barcelona would be an emotional occasion for everyone associated with the Catalonian club including their fans and also including Manchester City boss Pep Guardiola. The city was supposedly one of the clubs interested in Messi back in 2021, but the move never happened.
Messi joined PSG in 2021 after ending his magical 21-year career in Barcelona. The World Cup winner has scored 31 goals and 34 assists in 71 appearances for the French side. Pep said, "I'm sure Leo Messi will try everything to return to Barcelona" and he also added, "I'm sure Joan Laporta will try to make it happen and Messi the same – I hope he can say goodbye as he deserved, I want to be on my own set on the field to enjoy his farewell."
His blockbuster move to the French capital looks set to end really badly after the 35-year-old was suspended for visiting Saudi Arabia last week. It's said that the club have decided against offering Messi a new contract, meaning he will move for a free transfer in the summer.
Barcelona are keen on a reunion with Messi and are reportedly attempting to resolve their financial situation to bring the Argentine back to the Nou Camp. A Saudi Arabian club are also said to be interested.
Related: Carlo Ancelotti raging on De Bruyne's Champions League goal against Real Madrid
Guardiola wants Messi to return to Barcelona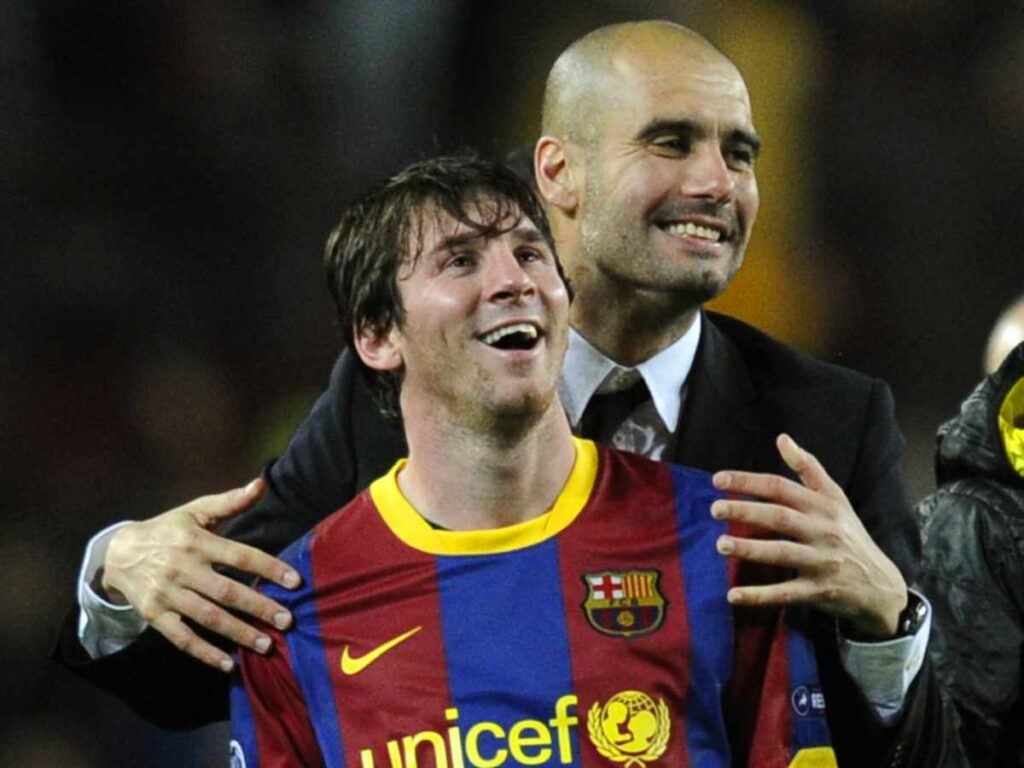 Manchester City manager Pep Guardiola has claimed that he wants to see Lionel Messi back at Barcelona so that the Argentine can get the farewell that he deserves. Messi was forced to leave Barça in 2021 under very difficult circumstances as the club were not in a position to renew his contract.
A return to Barcelona is being talked about but it has been made tricky because of the club's Financial situation. Despite that, the La Liga leaders are confident about bringing their former captain back to the club.
Guardiola also added, "No one expected him to leave like this and I am convinced that the president is working to see him off in a way that he deserves, he made Barcelona much bigger than it was when he came in." Saudi Arabian giants Al Hilal, are pushing hard to sign Messi as well.
There were reports that the Argentina captain had already reached a verbal agreement to play in the Middle East next season. However, his father and agent Jorge Messi denied those reports, stating that there is no agreement with any team at this point.
In case you have missed: