On Monday, October 12, 2022, star footballer Karim Benzema of the highly regarded Spanish team Real Madrid won the incredibly famous Ballon d'Or. For a very long time, football fans around the world had been looking forward to this day and Benzema accepting the award. On that day, he delivered on those expectations.
Numerous Real Madrid supporters cheered for the player, who was standing next to three influential persons. He was joined at the ceremony by his mother, his ex-wife Cora Gauthier, and his current girlfriend Jordan Ozuna. Jordan Ozuna shared a photo with a caption on her social media accounts, and it has since gone viral.
"Proud is an understatement," said Jordan Ozuna alongside a photo of her clutching the Ballon d'Or with her partner. Everyone admires the bond the famous couple shares, and it is obvious from the post that Ozuna is supporting him out. The American model Ozuna and the renowned striker have been dating for some time.
Through his social media accounts, Benzema's ex-wife, who is also the mother of his son Ibrahim, congratulated him. "We are proud of you," she captioned the image. The relationship that Benzema has with his family is quite special, and he has always been mindful of maintaining their privacy.
Read More: Karim Benzema might make history after winning Ballon d'Or this year: Reports
Karim Benzema and Ballon d'Or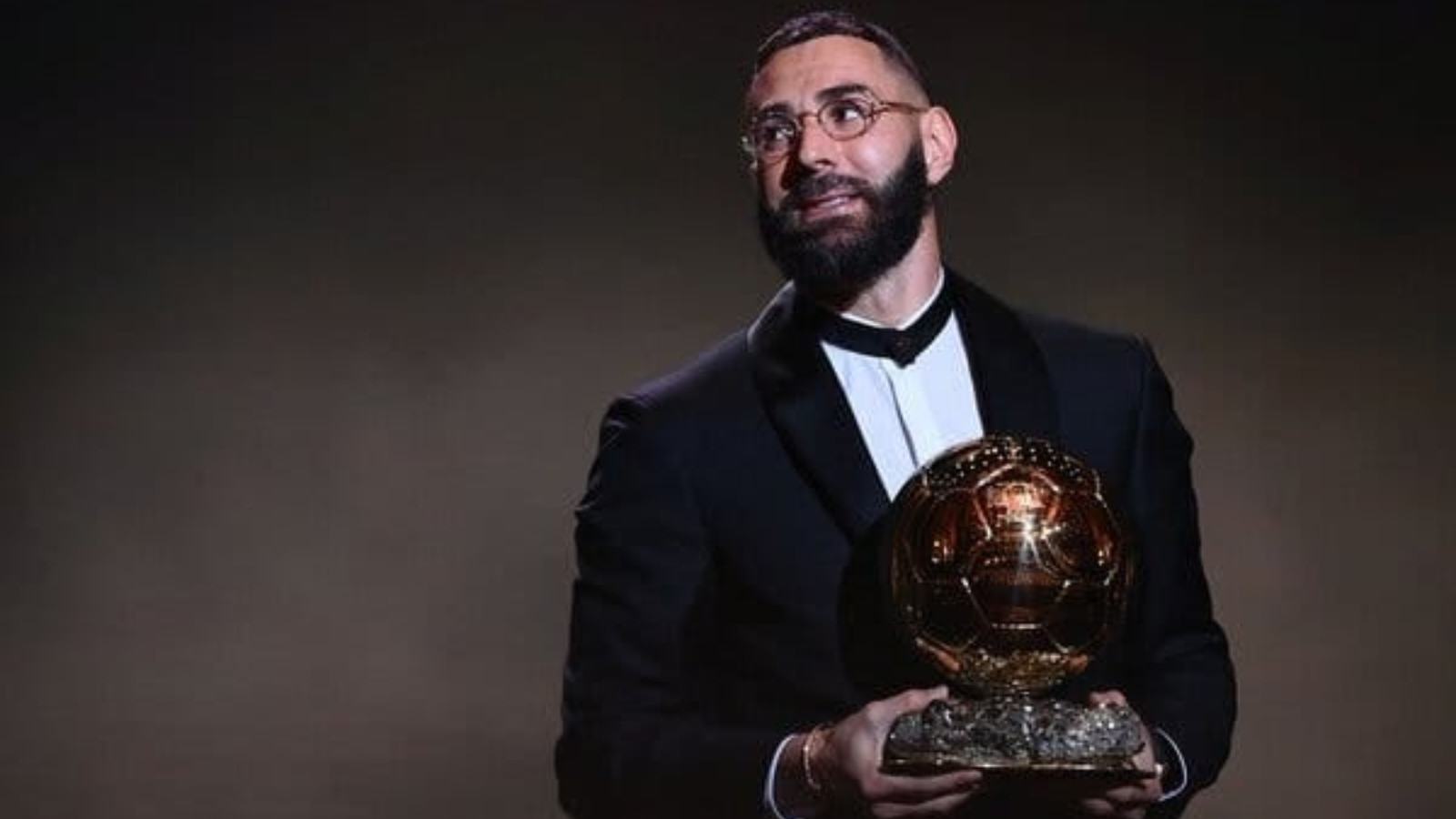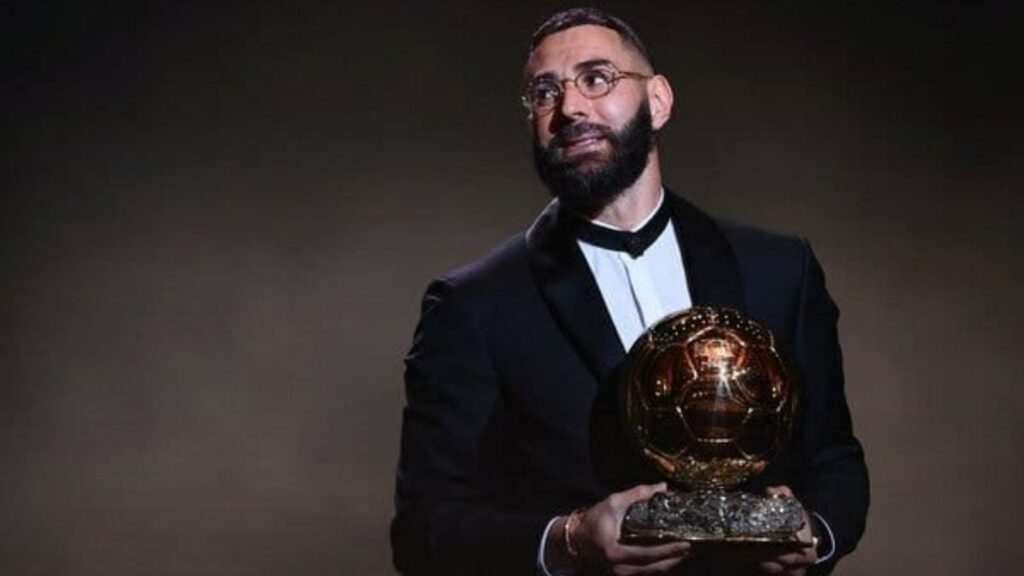 Last season, Benzema helped Real Madrid win LaLiga and the Champions League with 44 goals in 46 games. Since Stanley Matthews won the inaugural Ballon d'Or award in 1956, the striker is also the award's oldest recipient. Footballer who represents France at the international level and plays as a striker for La Liga team Real Madrid.
Benzema is a talented and productive attacker who is frequently ranked among the all-time great strikers. He is second all-time in goals scored and assists given for Real Madrid. With Real Madrid, Benzema has amassed 23 trophies, including five UEFA Champions League championships, two Copa del Reys, and four La Liga championships.
Also Read: WATCH: Karim Benzema's debut club's kids celebrate in joy after the Frechman wins 2022 Ballon d'Or win
Also Read: Adidas releases the "Hand of Gold" film and limited edition Real Madrid jersey after Karim Benzema bags 2022 Ballon d'Or