Carlos Vives a close friend of Shakira liked the photo of Gerard Pique with his current girlfriend Clara Chia because of which the fans of the Colombian singer slammed Carlos on social media.
The good relationship between Carlos Vives and Shakira was no new to the fans. Both of them share the same nationality and are the perfect testimonial for the Colombian music industry.
But recently the Vallenato singer ended up in a huge controversy for liking the post of Shaikra's ex-husband. The Colombian singer's fans trolled her close friend for this action of his.
On 20th May 2023, the former Barcelona player posted a photo with his girlfriend Clara Chia on Instagram. The photo exceeded one million likes on the platform and among those likes one like was also from a friend of Shakira.
Carlos received many hate comments from Shakira's fans. Some comments were, "That he was not a friend of Shakira?" "This is a betrayal." These types of comments could be read by the people for the Vallenato singer.
After facing all the anger from the fans, Carlos Vives told that it was a mistake from his communication team and he didn't like that photo of Pique with his girlfriend.
He then apologized to the fans for this action by writing, "No no no. I have people who work for that, how do they manage to be in this? I have no time. It was an office accident, according to what they told me. Someone who manages my things, who has to check things out there, got me into trouble."
In case you missed: Real Madrid beats Manchester United, Barcelona, and PSG to become 2023's most valuable football club
Gerard Pique's mother is not happy with his son's girlfriend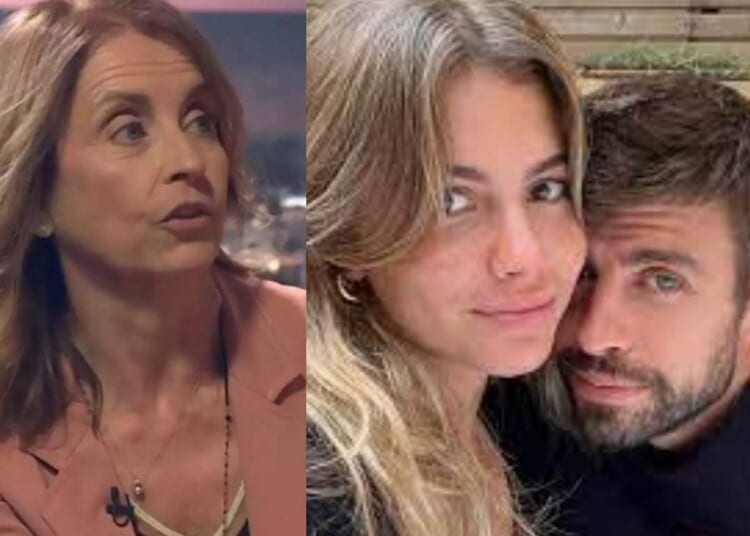 Shakira parted ways with Gerard Pique when she knew about his affair with Clara Chia. The Colombian singer also had some clashes with her mother-in-law as per a few reports.
Shakira was not happy with her mother-in-law because she had his son's affair with Clara but didn't tell anything to her. Montserrat Bernabeu was delighted for his son as he was finally happy with Clara.
But as per recent reports, Montserrat Bernabeu is not happy with the behavior of Clara. Reports have claimed that the 24-year-old does night parties and comes home drunk. And this is one thing that her mother-in-law can't overlook. Clara and Montserrat also had some arguments on this topic.
Related News: