Recently after the big news, the Spanish media has yet again revealed that the Colombian singer and performer Shakira is now exchanging messages and phone calls with her ex-boyfriend and Colombian businessman Antonio De La Rua. The son of the former Argentine president might be in touch with her ex-girlfriend after trouble.
The Spanish media is leaving no stone unturned when it comes to Gerard Pique and the Colombian's issue, after the harsh separation it's natural to get back where you once belonged. Antonio might be consoling his ex, as the separation has taken a toll on both parties in their own nature.
The legal matter of the custody of their children Milan and Sasha plus the charges of fraud against the singer could be the reasons behind the support, as Antonio is a man with connections that could prove helpful to the singer in legal terms. A shoulder to cry on is a must for every person and it seems like the singer has found one.
READ MORE: "Agreement has been broken"- Barcelona star and the singer set to approach the court after failing to reach consensus over children's custody
Shakira & Gerard Pique's dispute over children custody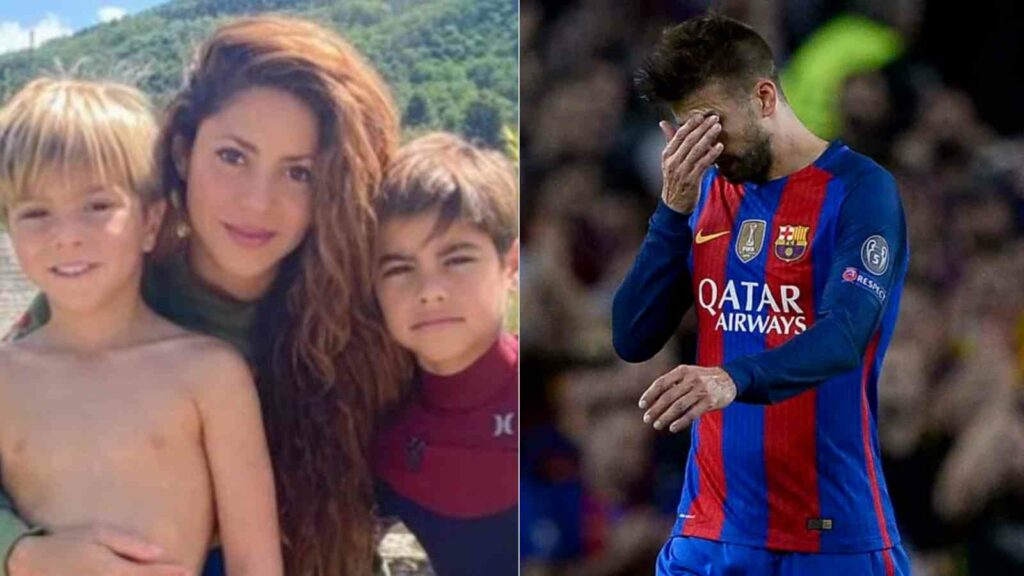 The forever longing dispute of the Barcelona star and the Colombian singer and performer has taken a turn to something worse is the battle of the legal custody of their children, recently according to the Spanish media, the player has claimed strongly and the singer has lost the battle, which means 2 more years for her children in Spain.
The Colombian desperately wanted to take her children with her on a move to Miami, USA, and without the children, she wouldn't make the move. Reportedly the singer has plans of giving out 2 million USD, to her ex, for her children's custody so that she could move out with them. Both parties are reluctant on going to the trial as of now.
The bad news has hit the Colombian by shattering all her dreams with Milan and Sasha, the judgment was passed on the basis that the children have grown up in Spain and the culture here, so it would be preferable to finish their primary schooling in the Footballing nation only.
ALSO READ: Shakira ready to disburse $2 million to take legal custody of children from Gerard Pique: Reports