With the banner "Less Ronaldo, More Portugal," Portuguese newspaper A Bola demanded that the 37-year-old Cristiano Ronaldo should be left out of Portugal's starting lineup before their Nations League group-round match against Spain.
A few days after Cristiano Ronaldo contributed an assist for his nation in their 4-0 victory over the Czech Republic in Prague, the report also stated that he "is losing influence in the selection." But with the World Cup in Qatar approaching, certain members of the Portuguese press are obviously of the opinion that he should not start.
In response to these detractors Ronaldo's siste, Katia Aveiro blasted "the Portuguese" in an amazing Instagram post, calling them "sick, petty, and stupid."
"He has his family and those who love him by his side. They will always be by his side, no matter what," she wrote. "But the current times don't surprise me at all. The Portuguese spit on the plate they eat [from], it has always been that way.
"That's why when someone appears from the ashes and changes mentalities, it bothers… With you always, my king. Calm down.
"It is necessary to give a hand to those who have always given theirs to Portugal. But the Portuguese are sick, petty, soulless, stupid, ungrateful and forever ungrateful. This guy who's sitting, he's on his knees… There's no one to give him a hand.
"It is cruel. And it was already so much, but so much that he gave and gives. The one sitting is called Cristiano Ronaldo and he is just the best player in the world."
Also Read: "It's time to retire"- Former Italian player's clear cut message to Cristiano Ronaldo after Nations League performance
Critics want Cristiano Ronaldo to retire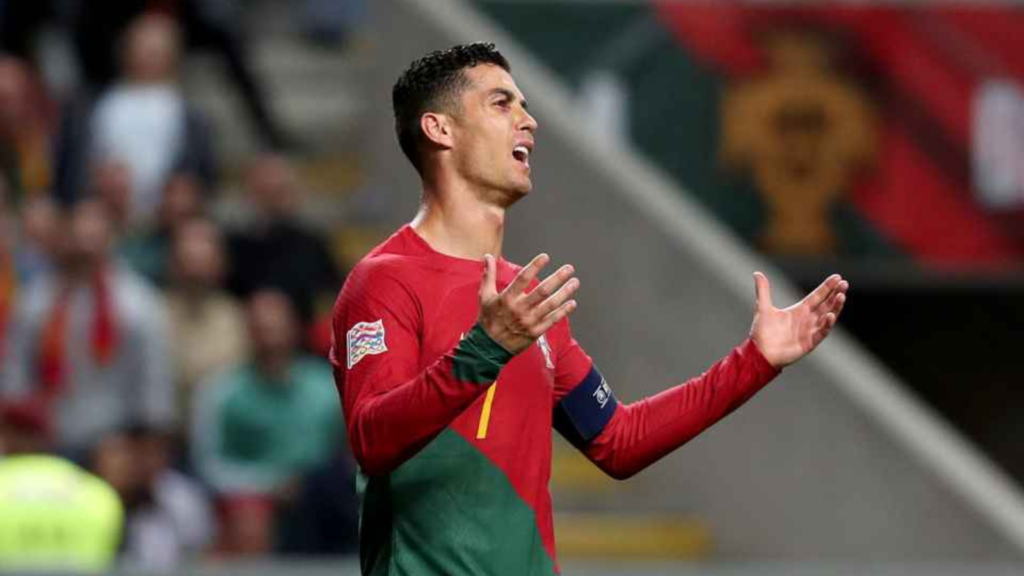 The former Real Madrid and Juventus attacker has made just one Premier League start for Manchester United this year and has scored just one goal overall for Erik ten Hag's team. Ronaldo's play continues to draw criticism, and former Italy international Antonio Cassano has advised the striker to "give himself a favor" and quit.
"At this point, Cristiano should love himself, do himself a favour and understand that, if he cannot reach a level, he must end his career," Cassano told in a podcast.
"He has won everything, he has been a phenomenon. Now it's time to retire.
"I have a lot of respect for CR7, but I don't like him as a player. Lionel Messi is like Diego Maradona. He had to leave Argentina at the age of 14 and face serious physical problems, which speaks of sacrifices."
Also Read: Former Borussia Dortmund teammate yearning Jude Bellingham to join him in Manchester City
Do follow us onGoogle News |Facebook |Instagram |Twitter