Gregg Berhalter and Gio Reyna were at the heart of the controversy during the 2022 World Cup in Qatar. The player and head coach of the USMNT came to rows after their World Cup exit. Eventually, the player's family also got involved. It was no secret that Reyna was heavily dissatisfied after being relegated to a bench role with the National team.
After being left out of the starting line-up, Reyna's parents revealed controversial information regarding Gregg. They accused him of kicking his current wife during an altercation back in the 90's. The comments opened up an investigation against the coach. However, failure to convict meant that USMNT reappointed Berhalter keeping the 2026 World Cup in mind.
USSF Sporting Director Matt Crocker commented, "I think both Gregg and Gio are in a good place to move forward." It is understood that Gio Reyna is set to make a return to the first team after recovery. Berhalter also apologized for his comments during the World Cup and said that both players and coaches will strive for success in the 2026 World Cup.
Related: Mikel Arteta reportedly set to make David Raya Arsenal's undisputed first-choice goalkeeper amidst Aaron Ramsdale drama
"Try to make mistakes": USMNT star receives 'strange' advice from Thierry Henry
USMNT star Christian Pulisic made the move from Premier League club Chelsea to Serie A, in the summer transfer window. After a fantastic start to life in Italy, Pulisic has started to face initial hiccups with his new side. The 25-year-old was benched for AC Milan's Champions League opener against Newcastle United.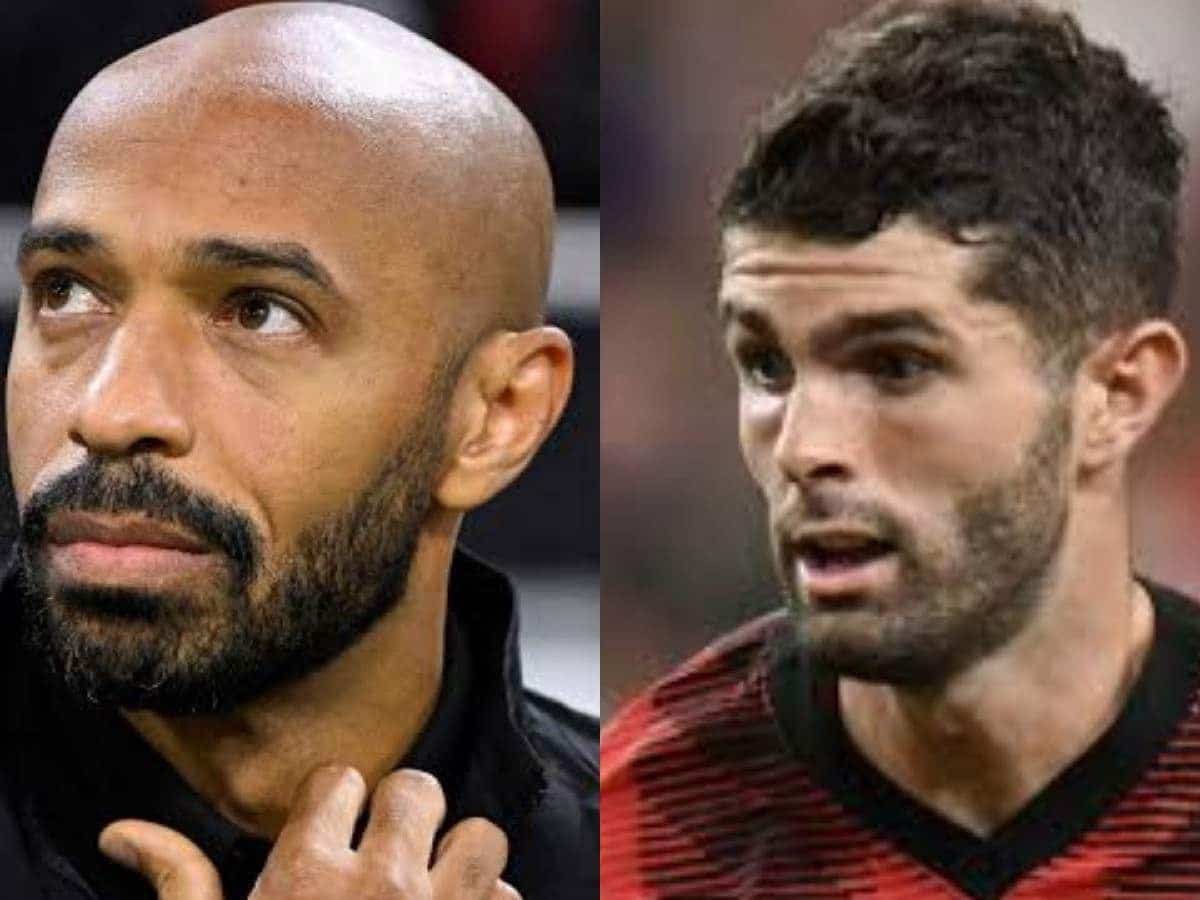 Arsenal and France legend Thierry Henry shared a bit of advice for the USMNT star. He said that, in order to replicate his form and creative ability with the National Team, Pulisic has to take more risks and be willing to make mistakes.
Henry commented that Pulisic does not feel afraid to make errors with the National team. However, he said that the American plays a much more cautious game for Milan. "As a creative player, if you don't try to make mistakes, you cannot succeed," the former French legend advised Pulisic. He also added that if one was worried about losing possession in their head, "Step out of the field and don't play."
Milan play Cagliari on Wednesday. The American has 2 goals in 5 games for the club. He also featured in a 1-0 victory over Verona but failed to register a goal or assist.
In case you missed: