Mauro Icardi's wife Wanda Nara reunited with her former lover L-Ghente at the Bresh party. In the party, coincidentally China Suarez was also present.
In the show "Intruders" , they gave details about the meeting that Wanda Nara and L-Gante had at the party. They talked about the presence of Suárez as well. In the show, they discussed the impact that would have generated in the businesswoman to reunite the singer who is also her alleged former lover.
Marcela Tauro deepened the discussion. She said, "What came to me is that she, until she met L-Gante, could not have been out of her head. This closes what I am going to tell, infidelity or what happened with China Suárez". And she added that she reportedly imagines "that more happened than they told." After facing these comments, Karina Iavicoli asked a delicate question: "China was with Mauro you say?".
Pochi, from the Instagram account Gossipeame, who reportedly investigates the lives of celebrities, was reportedly the one who discovered that Wanda was in the same car as the representative of L-Gent. His hand were out from the window.
According to reports Wanda Nara shared videos testing lipsticks of her makeup line on Monday. In that video it could be seen that she had red enameled nails and the wedding ring she carries in her hand.
A few hours later, L-Ghent shared a video where he films a car that goes next to his. And in the images you could see the same enamel and the ring that Wanda Nara wore a while before.
In case you missed: Tom Cruise ready to explore his relationship with Shakira, sends her flowers after hanging out with her at F1 Miami GP
Wanda Nara left husband Mauro Icardi drooling with her latest social media post: Reports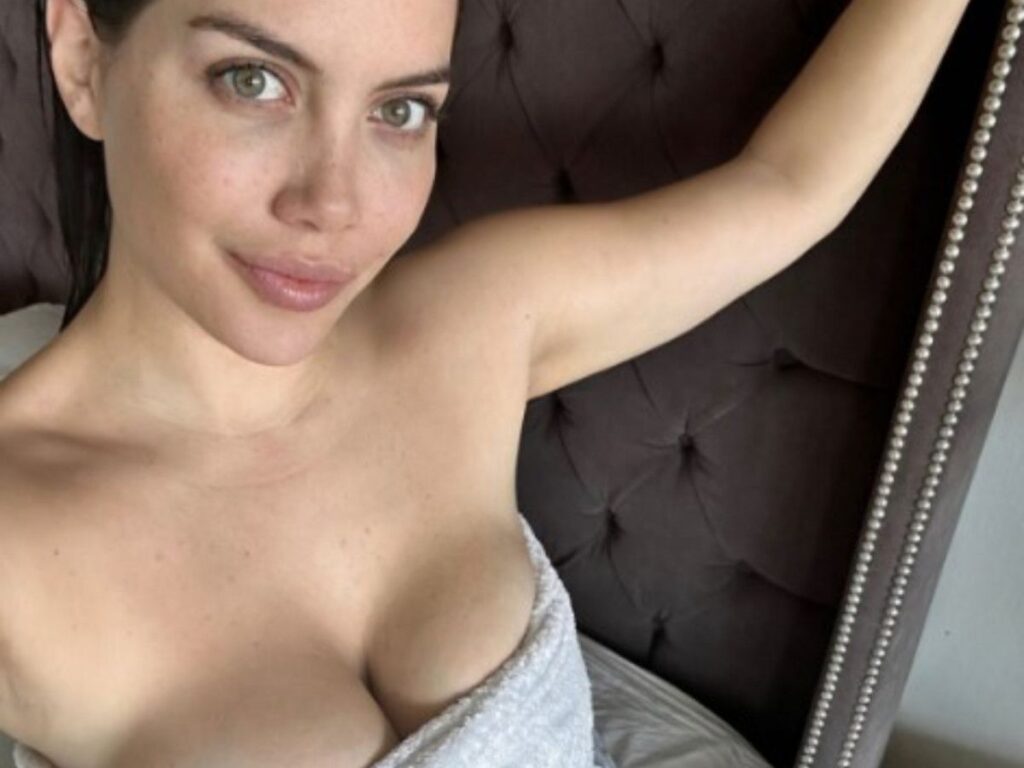 According to reports, Wanda Nara has left her husband Mauro Icardi drooling after her latest steamy post. Wanda has become famous for her daring snaps posted on social media. Her latest post proved to be no exception.
In her latest social media post, Wanda was pictured wrapped in nothing but a towel. She was showing off her cleavage following a shower.
Husband Icardi reportedly took to the comments to share his thoughts. The former Inter-Milan forward simply typed, "🤤🥰".
Related News: