Reece James is presently undergoing recovery after suffering a knee injury in early October, which forced him to leave England's World Cup campaign. He participated in a Q&A session, answering questions from supporters on social media.
The argument between Ronaldo and Messi has raged for years and provided how these players have dedicated fans, the debate will continue for eons. Through over 15 years, Messi and Ronaldo have been the finest players in the world, winning 12 Ballon D'Or awards. Most football supporters acknowledge that the two will be remembered as the greatest players to ever play the sport.
Undoubtedly, he was questioned about the age-old Ronaldo vs. Messi debate, which enraged fans online. James chose former Manchester United legend Ronaldo, which provoked outrage online. James supported the Portuguese superstar with a simple but impactful response, writing: "Ronaldo."
Also Read: A man shot dead by Iran security forces for allegedly celebrating their team's 2022 FIFA World Cup loss to USA: Reports
Twitter reactions to Reece James' choice between Cristiano Ronaldo and Lionel Messi
Fans are outraged after Reece James chose between Cristiano Ronaldo and Lionel Messi during a dynamic Twitter Q&A session. Reece James was chastised on Twitter for possessing "zero football knowledge" after claiming Cristiano Ronaldo is superior to Lionel Messi. Some Chelsea fans were dissatisfied with his selection of Ronaldo and hurled insults at the defender. " We have lost respect" a Chelsea fan slammed James in twitter.
Also Read: Colombian footballing prodigy dies after collapsing in training
Cristiano Ronaldo linked to Reece James' club- Chelsea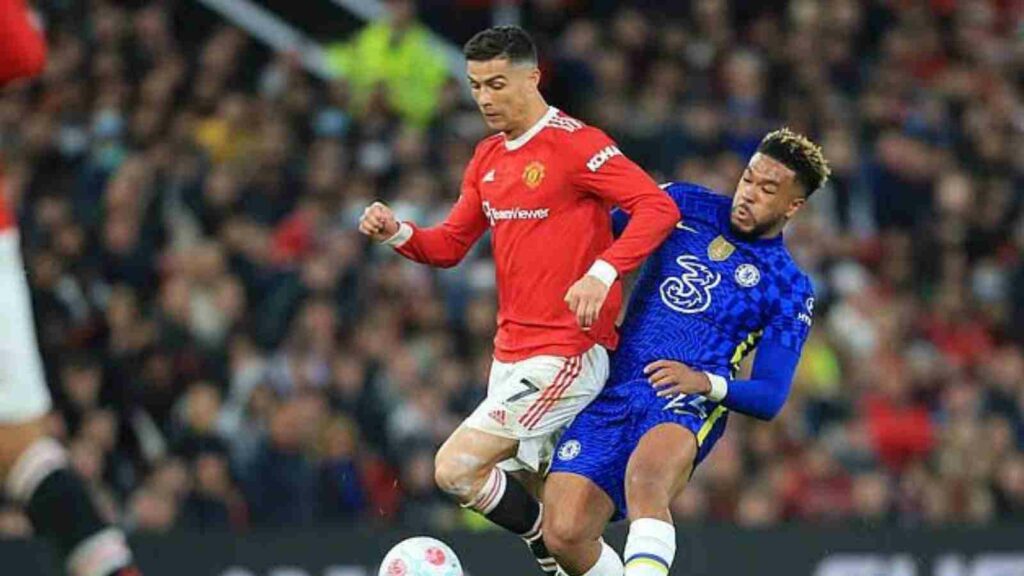 Ronaldo, whose contract at Manchester United was terminated after his provocative interview with Piers Morgan, has been the focus of serious transfer rumors. Inherently, Ronaldo has been strongly associated with a transfer to Stamford Bridge since Todd Boehly attempted to sign the 37-year-old in the summer.
Cristiano has been linked with several clubs to move to in the January transfer window. However, the answer of Reece James on who is the greatest of all time between Cristiano Ronaldo and Lionel Messi has sparked more rumors about the former's move to his club.
Read More: Wanda Nara denies kissing ex-husband Mauro Icardi following a disgusted expression: Reports
Read More: "I got carried away"- Boxing champion Canelo apologizes to Lionel Messi after Mexican flag controversy