Fans encountered the famous corner Croatian model Ivana Knoll supporting her country during their world cup opener against Morocco in a disappointing tally with a pulsating draw and a goalless battle. The female model gained stardom in the 2018 FIFA World Cup matches supporting Croatia when they made their mystic run to the Final. The model is widely considered the "Sexiest fan in Croatia".
However, Ivana Knoll's comeback seemed to be the only highlight for Croatian fans as the team endured a disappointing start to the ongoing battle in Qatar 2022. Croatia's result against Morocco was surprising but unexpected, considering their last year's run. Ivana made a sensational return to the stadium wearing sexually appealing outfits, standing polar to the Qatari officials' rules of extremist nature. The model even said that she doesn't fear the authorities.
Although the 30-year-old model was born in Germany where she spent the first 7 years of her childhood, her love for Croatia after she moved here at a very young age and the way she wears the colors on her body has made the fans realize that she's the country's hottest fan. The model drove the fans crazy as soon as she stepped for the first time into the stands supporting Luka Modric in a plunging dress from the neck area.
With a net worth of 1 Million USD, she's also the owner starting her own brand 'wearknolldoll', a social media influencer, and a well-followed content creator as well. Knoll was crowned "Miss Croatia" and is also an entrepreneur having a swimsuit and bikini business in which she models herself. The female model has 870k followers on her Instagram, and not much is known about the girl's personal life; according to multiple sources, the model likes to keep her boyfriend and her personal life a little more private. The fans have thirsted for the model since she was spotted wearing Croatian colors over her body in cute outfits.
READ MORE: Son Heung-min spotted crying when Ghana's coach tries to take a selfie with him after South Korea's loss to Ghana at the 2022 FIFA World Cup
Ivana Knoll slammed for an inappropriate outfit at the 2022 FIFA World Cup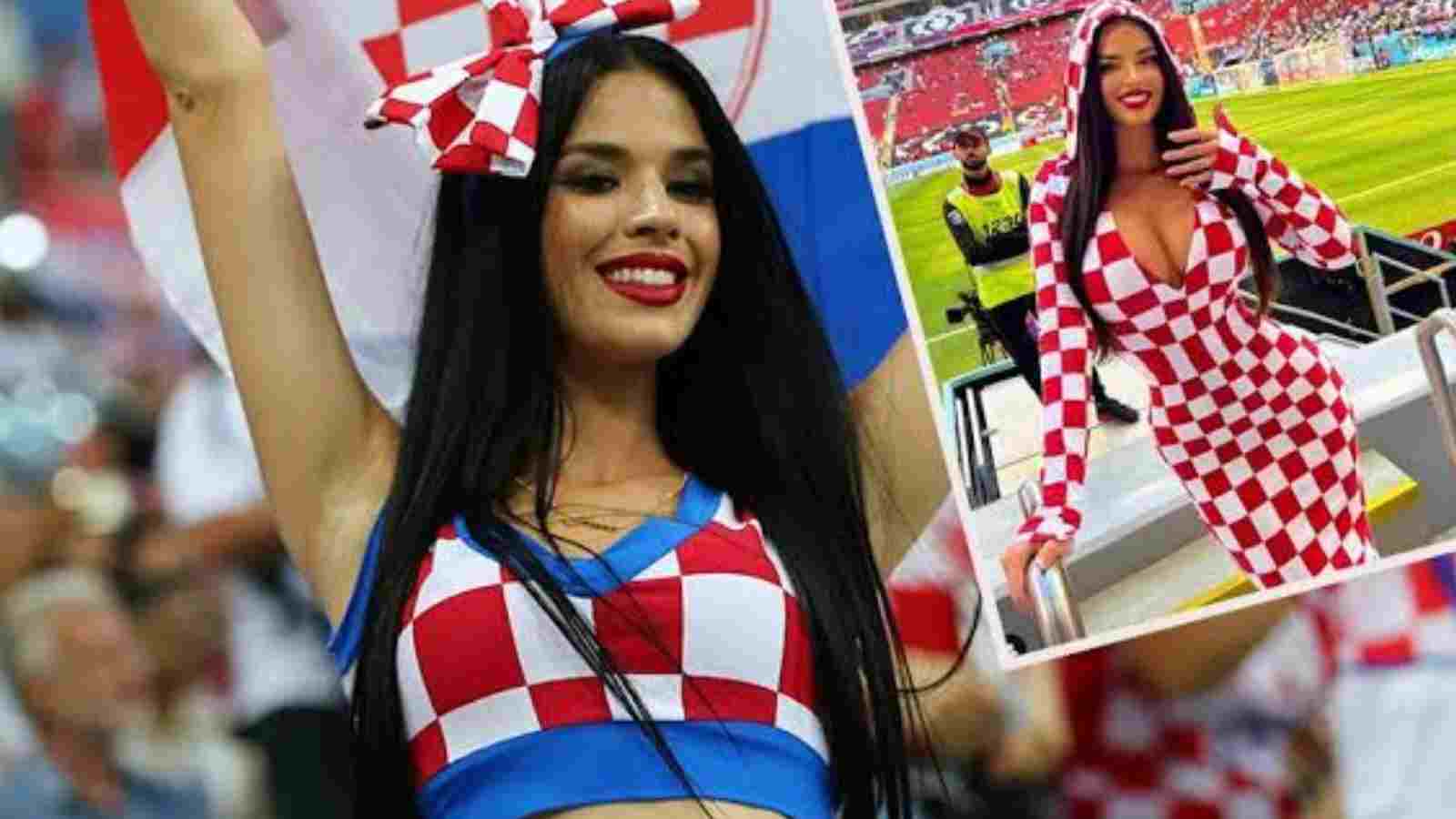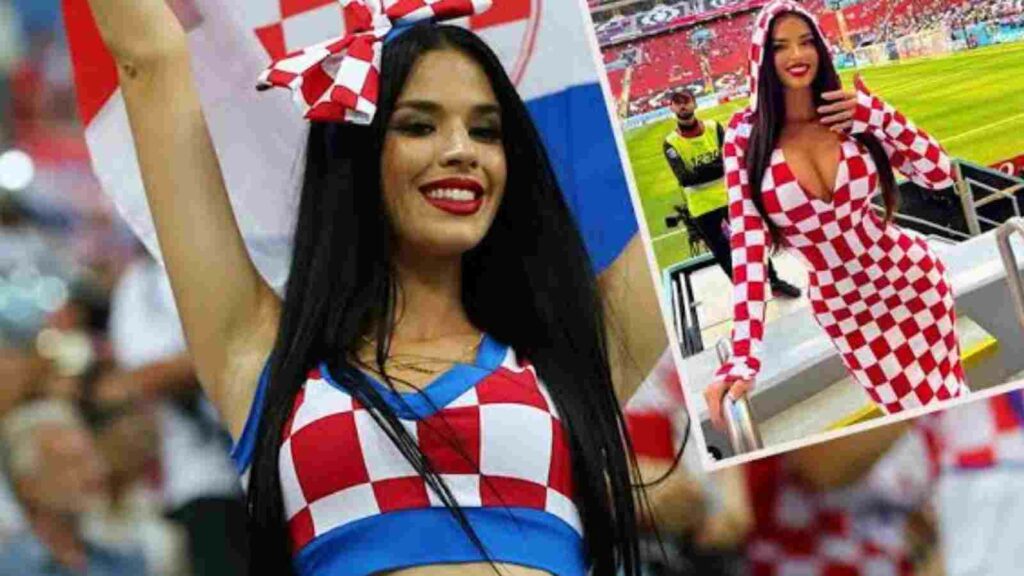 The former Croatian model even sparked controversies on one side even after appealing to fans with her selection of outfits. The model has been facing regular backlash for breaking the Qatari dress code rules and has been heavily criticized for wearing "Inappropriate" outfits while attending the fixture between Canada and Croatia in the 2022 FIFA World Cup.
Qatar, since the beginning, has been open about its rules and laws with FIFA regarding the outfits of the supporters during the big event; the knees shouldn't be seen in the country. One must take care of these things while visiting an Islamic country, especially when the rules were set earlier, and everybody was well informed about the laws.
ALSO READ: Iran journalists question US players about them 'representing a Racist Country' ahead of 2022 FIFA World Cup clash
ALSO READ: "You can't respect that rule, then don't come" – Saudi Arabia minister defends Qatar's decision to ban alcohol at 2022 FIFA World Cup