The head coach of highly regarded LaLiga team Barcelona, Xavi Hernandez, has made an extremely intriguing yet odd remark regarding their forthcoming encounter against their fiercest LaLiga rivals, Real Madrid. The game between Barcelona and Real Madrid, dubbed "El Clasico," is scheduled for October 16, 2022.
When asked about the excitement level for the match against their rivals, Barcelona coach Xavi Hernandez said, "I don't know if it makes me horny, I don't know if it's the right word. But I like playing against Real Madrid. I'm competitive. I'd like to continue being a footballer to play this type of match."
The statements show the excitement level he holds to face the highly regarded Spanish team. He also added, "It's spectacular to play a match like this. Motivation is maximum, it's an opportunity to emerge as leaders of the competition."
The healthy competition allows players to improve and recognize their strengths. They can use it to classify and assign values to the areas that need improvement. Instead of worrying about the outcome, Xavi Hernandez anticipates a chance for his team to perform at their peak and grow from mistakes.
Read More: Real Madrid not at all interested in signing Kylian Mbappe after Frenchman's last-minute betrayal earlier this season: Reports
Barcelona vs Real Madrid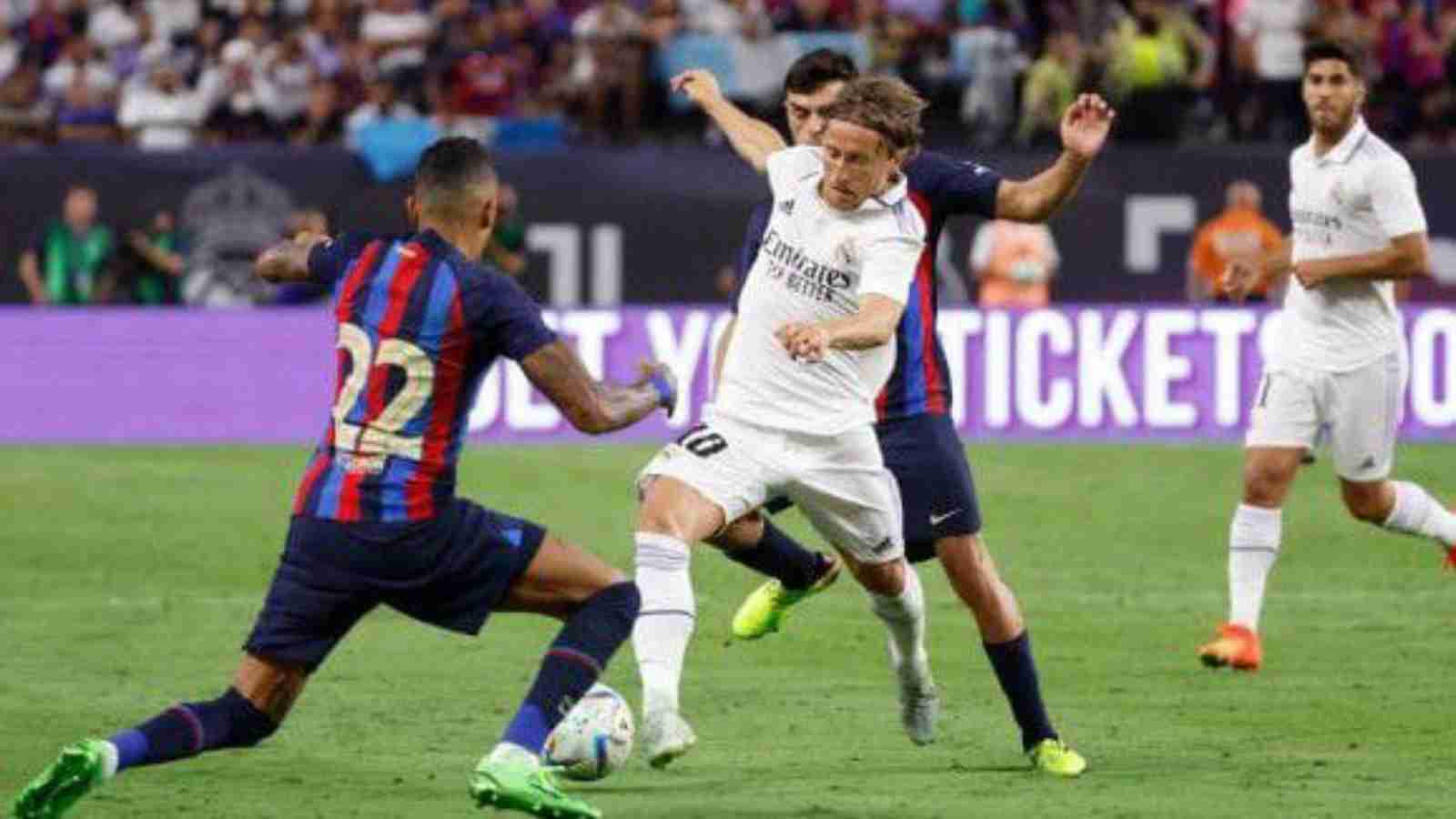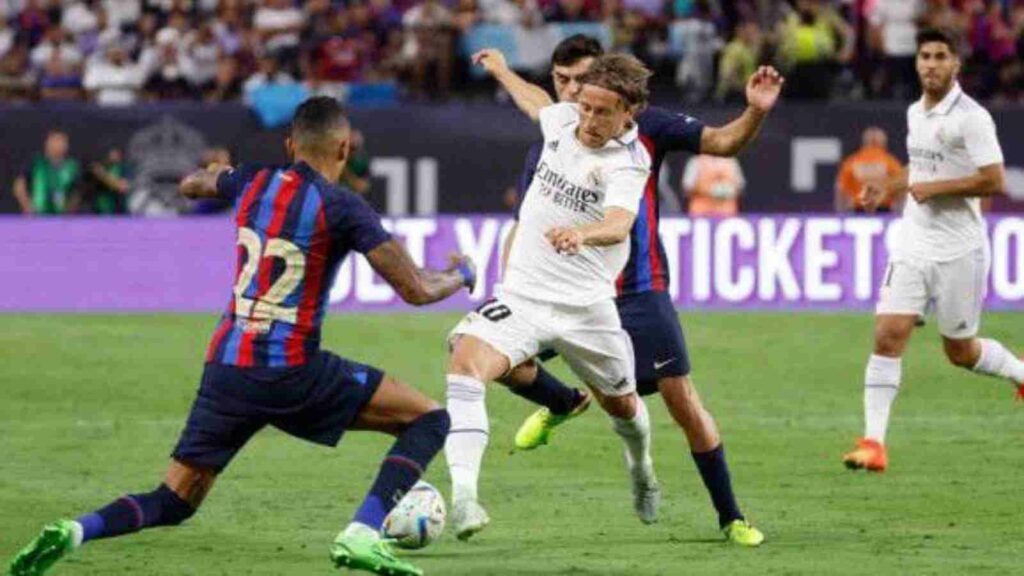 Madrid and Barcelona both have huge fan following throughout the world and are equally strong teams. The teams have demonstrated their strength in the past and are now doing so. Barcelona is currently in first place in the standings with 20 points after winning seven of the eight games that were played.
Real Madrid, who has won seven out of its last eight games, is just behind them in position two with 19 points. For Barcelona to maintain their lead in the standings, they must win this game; else, they will trail Madrid by three points. They were in a worse position after their UEFA Champions League matchup draw with Inter Milan.
Also Read: La Liga 2022-23: Real Madrid v Barcelona When, Where, and How to Watch
Also Read: La Liga 2022-23: Real Madrid v Barcelona Preview, Team News, Possible Line-Ups, and Prediction