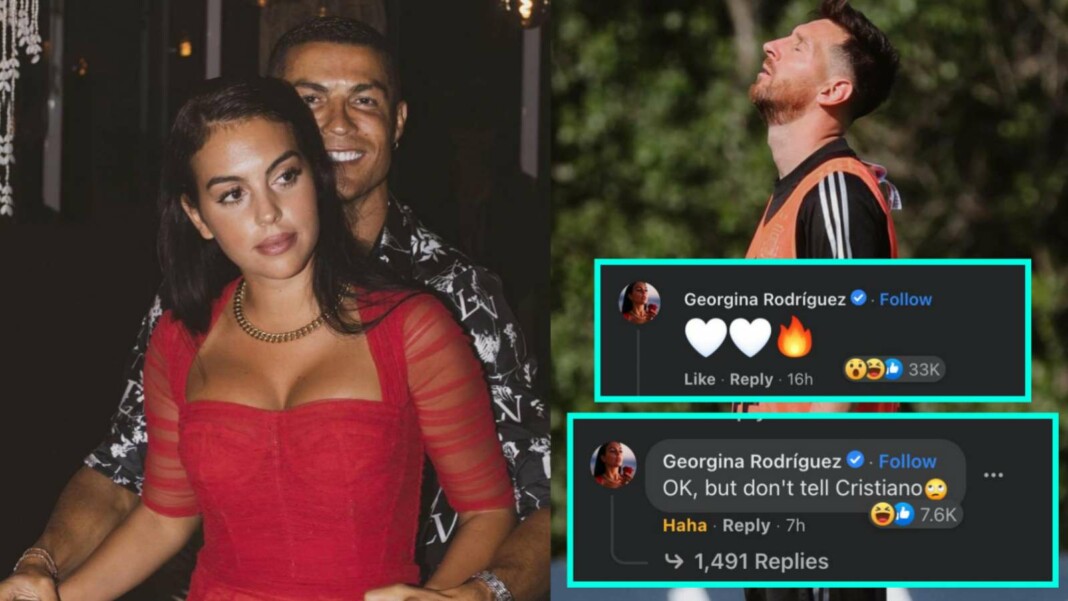 It is not a good time be a Cristiano Ronaldo fan. After suffering consecutive humiliating defeats in the Premier League with Manchester United, the Portuguese talisman is on the verge of losing a spot in the 2022 FIFA World Cup. Portugal failed to achieve direct qualification from the group stages and will now have to fight against the likes of Italy and Sweden in the playoffs to keep their hopes intact. Amid such critical circumstances, Cristiano Ronaldo had to face some unexpected trolls on social media today for the most illicit reason.
Yesterday Lionel Messi posted a picture of him vibing during Argentina's training session ahead of their crucial match against Brazil in the CONMEBOL qualifiers for the 2022 FIFA World Cup and it has been trending on every social media platform since then for all the wrong reasons. Cristiano Ronaldo's partner Georgina Rodriguez seemingly commented on the Argentine's post and that was what created the fuss.
When some fans saw the Argentine model commenting white heart emojis on Messi's post, it went unnoticed for a while. But her second comment which said "OK but don't tell Cristiano," was what caught the attention of everyone. Meme pages started posting screenshots of the comments in bulk and the news started spreading. However, it also raised a question on the authority on the page and hinted that something was fishy about it.
Let's have a look at how fans on twitter reacted to the incident.
Twitter Reactions
The Truth about Georgina Rodriguez's Viral comment
It was then discovered upon further investigation that the Page was actually fake ! In-fact, Georgina Rodriguez does not even have any Facebook page of her own.
Well Facebook is somewhat to be blamed for this confusion. The account that commented on Leo Messi's post had Georgina's name on it and it was also verified. It is only when we analysed the page closely that we discovered that it was fake all along. The page transparency of the account in concern, shows that it was earlier named Salah Mohamed and was later changed to Habib Mohammed.
It was re-named as Georgina Rodriguez just last month and the verified mark is probably a glitch that Facebook will have to sort out. Or probably the admin just used the loopholes of Facebook's verification policy to get it done. Whatever be the case, this much is sure that the page is not actually owned by the Portuguese talisman's partner.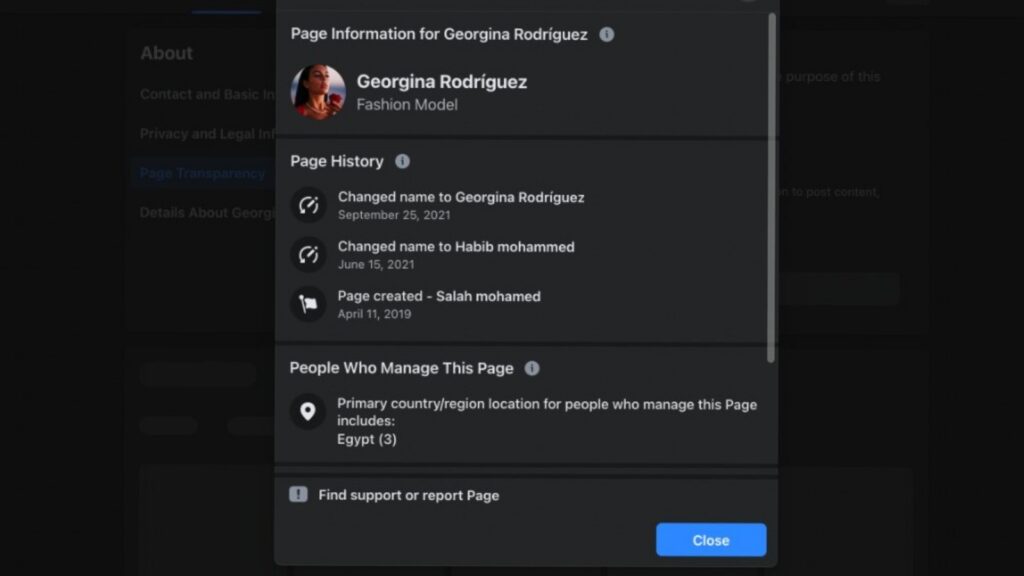 But how did all this start? Well a meme shared by a particular football page on Facebook named 'Trolling Football' was what started the confusion. It showed the comments of Georgina Rodriguez's fake post on Lionel Messi's post and it was shared like crazy. It became viral in no time and even some of the big pages started tweeting about it without verifying the fact. That acted like fuel to the fire.
Although Georgina Rodriguez has earlier commented on Antonela Roccuzzo's (Messi's wife) posts a couple of times, those are generally the ones in which the couple were together. The Facebook post that is currently getting viral, unfortunately, is nothing like that and particularly demeaning to be honest.
Also Read:- Watch: Here is how Aleksandr Mitrovic rubbed Coca Cola on Cristiano Ronaldo's wounds