Cristiano Ronaldo is a phenomenon on and off the pitch, and while his footballing skills grab attention his personal life has often come under the scanner in the past, and counties to do so even today. The Manchester United forward is currently dating Georgina Rodriguez and their relationship has blossomed over time, ever since they started dating way back in 2016.
Georgina is the biological mother to daughter Alana Martina and also shoulders the responsibility for the three other kids Cristiano Ronaldo has. Ronaldo also announced that he and Georgina are expecting twins with an extremely cute post on social media.
In this article, we take a look into a few things which you might not know about the relationship between Cristiano Ronaldo and Georgina Rodriguez.
#1. First Meeting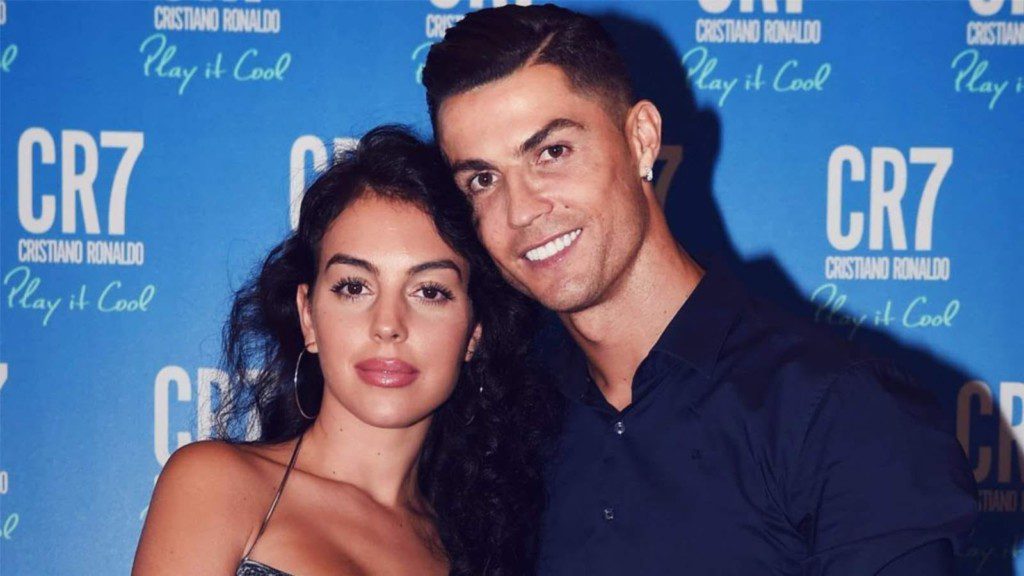 Ronaldo and Georgina Rodriguez first met each other in a Gucci outlet, where Georgina was working as a saleswoman. The Portuguese superstar immediately caught her attention, which she later revealed in an interview given in 2020. It was probably love at first sight, and the duo once again met a few days later in another event for a fashion brand.
The lovebirds officially announced their relationship in 2017, publicly appearing for the first time in the Ballon d'Or ceremony, where Georgina saw his man take away the coveted prize.
#2. Georgina Rodriguez's Salary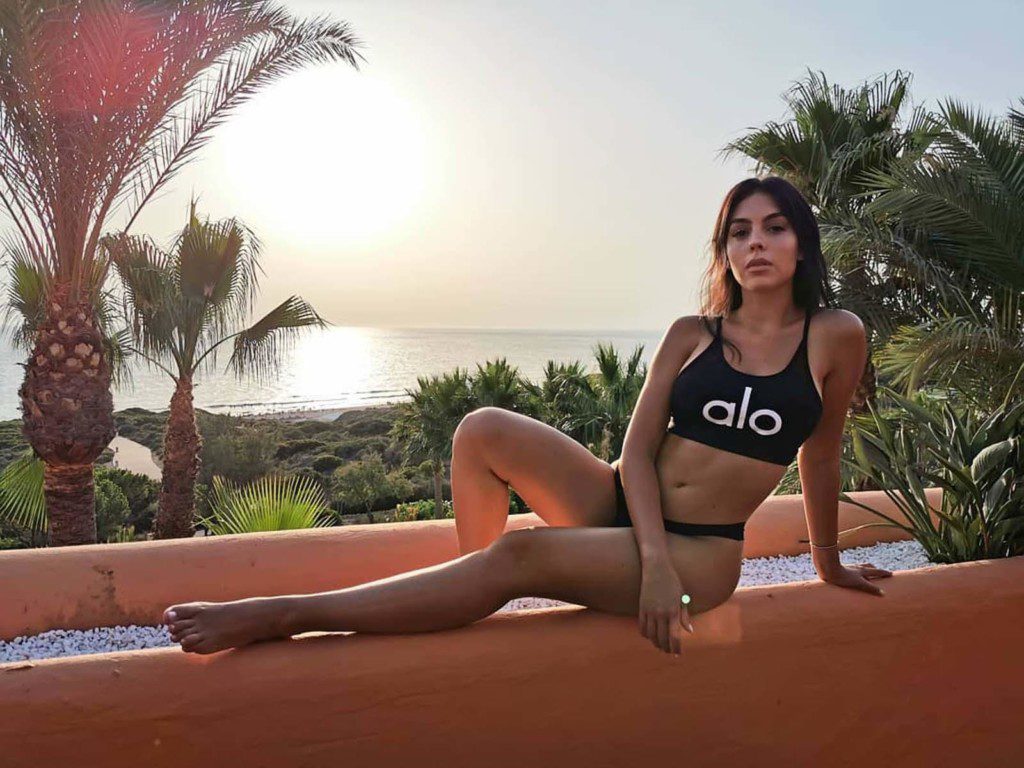 If you're wondering why is Georgina Rodriguez's salary doing in an article related to the relationship, it is because the salary is more of an allowance given by Ronaldo to his partner. according to Telecinco, Georgina receives a monthly sum of $91,000. This money is in addition to her personal income of about $11,000 which comes from sponsored posts on social media.
#3. Georgina Rodriguez- Ronaldo's Hidden Car Dealer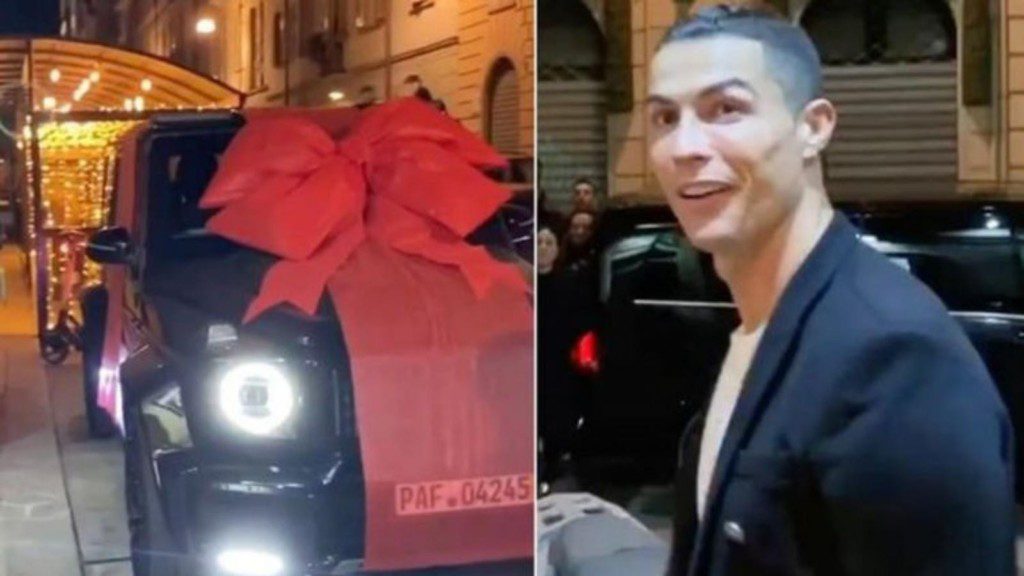 Georgina Rodriguez turned Ronaldo's secretive car dealer in February 2020, when she spent extravagantly for arguably her most expensive gift ever, as she bought him a limited edition Brabus Mercedes AMG G63. The car was priced at 820k dollars, as he surprised him with the present on his birthday. The gift from Georgina added to a long list of exhilarating cars possessed by the Portuguese striker.
#4. Georgina's emotional outburst for her love on the football field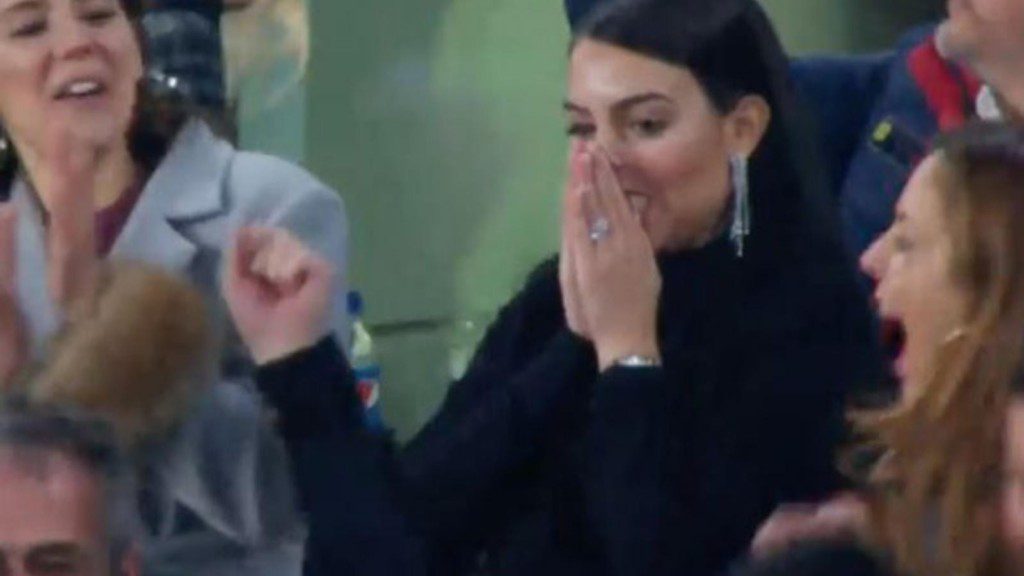 Georgina Rodriguez is a regular presence in the stands, whenever Ronaldo plays be it for his club or his national side. One such occasion when she had come to watch her boyfriend play was in 2019 in the UEFA Champions League second leg Round of 16 fixture in Turin. Ronaldo's Juventus had to endure a 2-0 defeat in Spain and needed a comeback to progress into the quarter-finals of the competition that year.
The Portuguese superstar once again proved why he is the best when it comes to knockout games, scoring a hattrick to win the tie for Juventus. The performance received tons of praise but maybe none as impactful for Ronaldo as his girlfriend's emotional praise. She was filmed crying in the stands, which made people realise how much love the Argentinian model has for Ronaldo.
#5. Cristiano Ronaldo and Georgina Rodriguez's Workout Regime
Ronaldo and Georgina have entertained their fans, with plenty of workout videos, where they are seen exercising together at the same time and in unique ways. A fitness freak himself, Ronaldo's effect seemed to have rubbed on her as well and she has also started to take things seriously as far as fitness is concerned.
Although she was initially embarrassed to train with him, Georgina started to fall in love with the thought of training alongside her biggest motivation and inspiration.
#6. Wedding Bells in the offing
Yes, you've read it right, Cristiano Ronaldo has finally decided to settle down with Georgina Rodriguez. Although a date has not been fixed for the wedding, they have taken a step towards it by announcing their engagement, which came in September 2020.
Also Read- WATCH: Cristiano Ronaldo scores his 800th goal giving Manchester United the lead against Arsenal