ATK Mohun Bagan and SC East Bengal went head to head against each other on Saturday night to showcase one of the biggest rivalry in Indian Football. The Indian Super League is on and both the teams have now played two matches in the league.
ATK Mohun Bagan were brilliant from the very first minute of the game as they took on an early lead at the 12th minute of the game with Roy Krishna swiftly guiding the ball at the bottom left corner of the goal as Hugo Boumous sends the ball into the box.
The match did not run for more than two minutes before Manvir Singh came in with another stunner as he smashed the ball from the right flank to the top right corner of the goal making it 2-0 at the 14th minute.
SC East Bengal were left chasing shadows as ATK Mohun Bagan were on cruise control of the game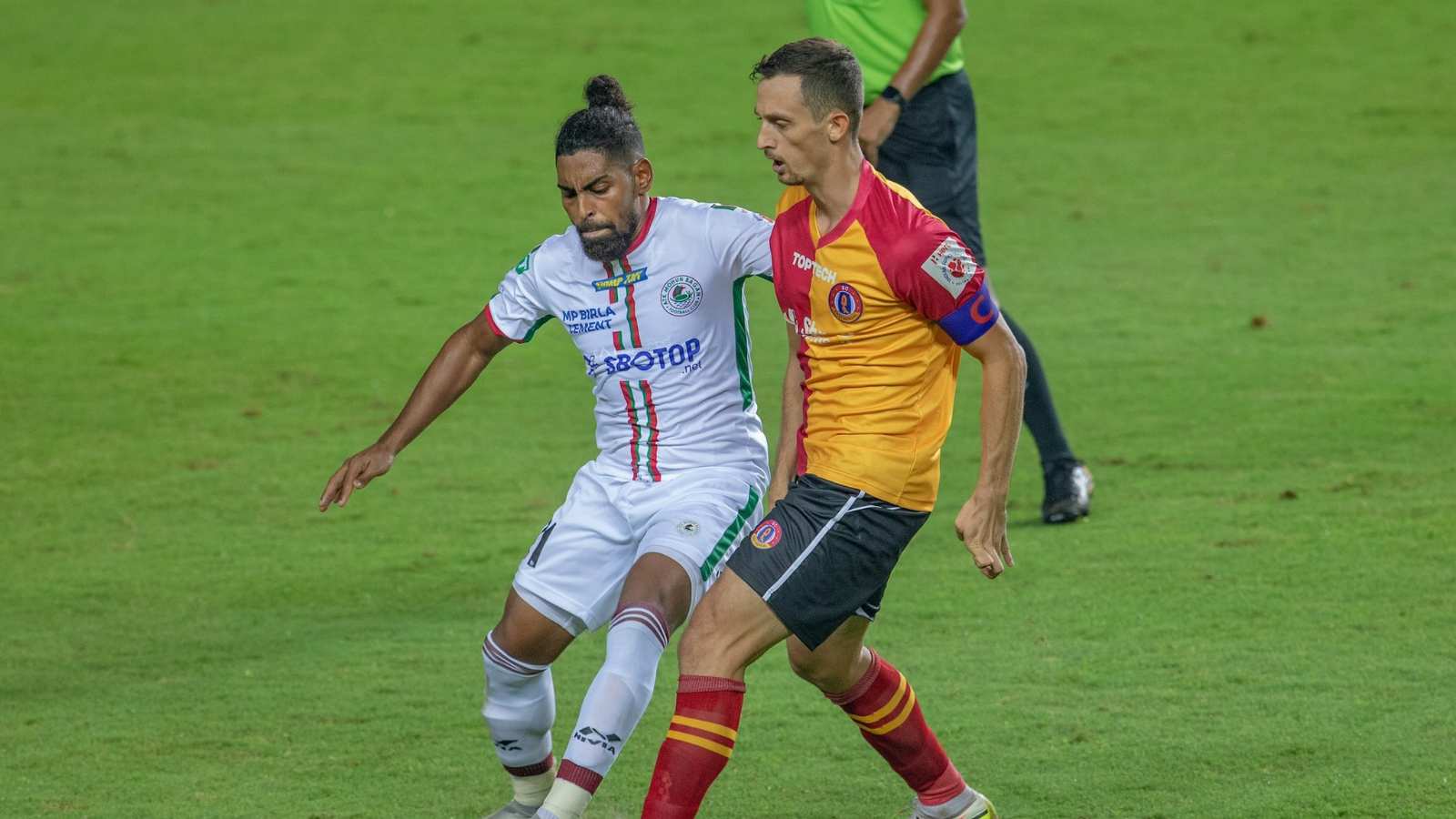 East Bengal was exploited completely by Mohun Bagan as they suffered to stop their opponents in the first half and failed to keep possession. Mistakes were meant to happen and it did when Arindam Bhattacharya fumbled at the edge of the box leading Liston Colaco to score the third goal of the match not even at the quarter of the game.
The match is considered to be one of the most high tempo and it definitely delivered that action. East Bengal picked themselves up as they defended better and stopped the raging Mohun Bagan side from scoring any more ending the match at 3-0 scoreline.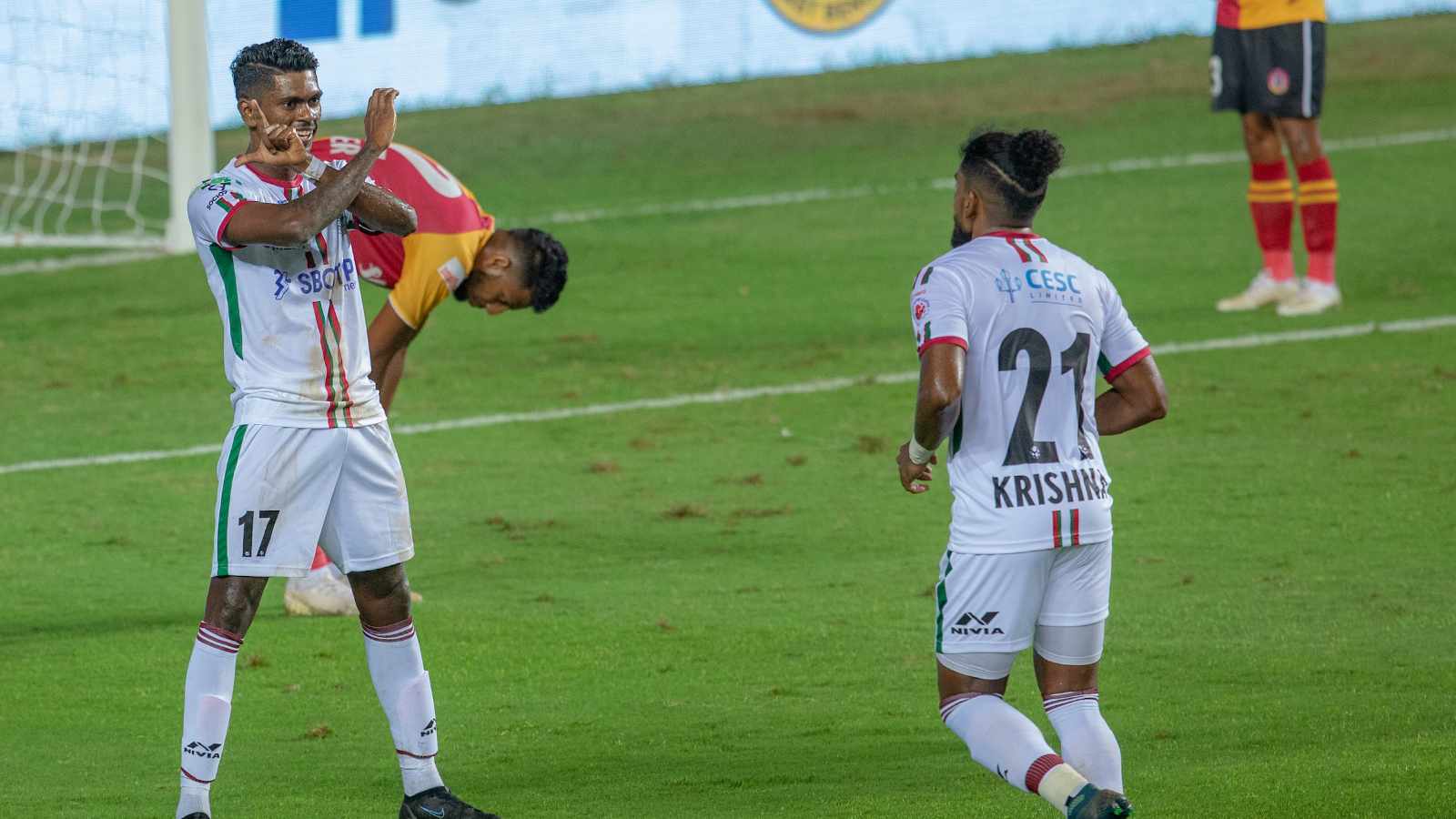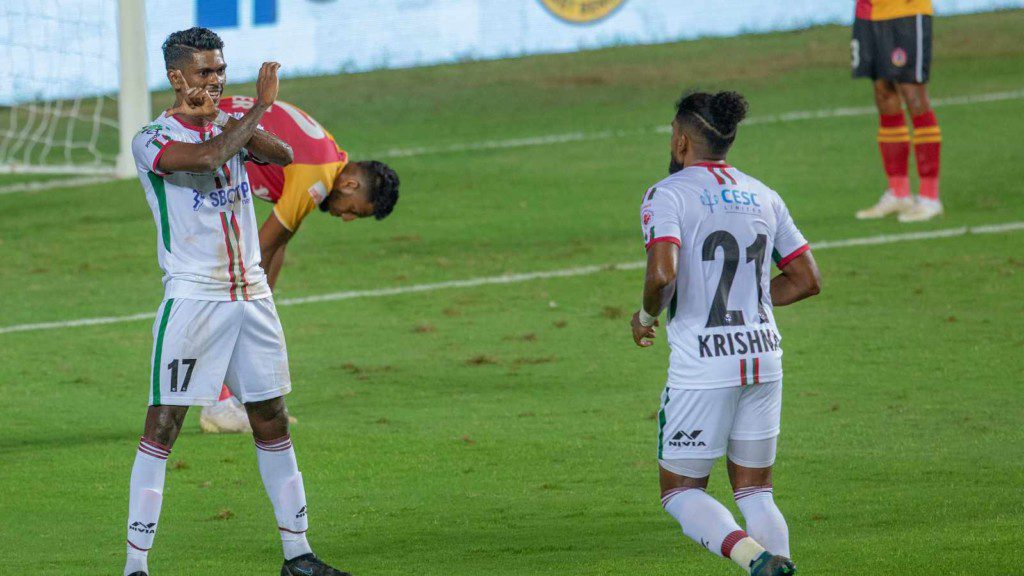 Twitter has gone berzerk with fans trolling the losing side. This is the day when one side suffers the maximum despair while the other undergoes immense joy and celebration and this is the Derby day in Kolkata. Let's check out some of the Twitter reactions of fans,
ATK Mohun Bagan now holds the top place in the table with two wins in two matches while East Bengal falls at the 10th spot with a draw and a loss. There are 18 more matches to come and with it another Derby will also come, anything can happen at anytime.
Also Read: WATCH: Thiago Alcantara smashes the ball home making it 3-0 for Liverpool before the first half