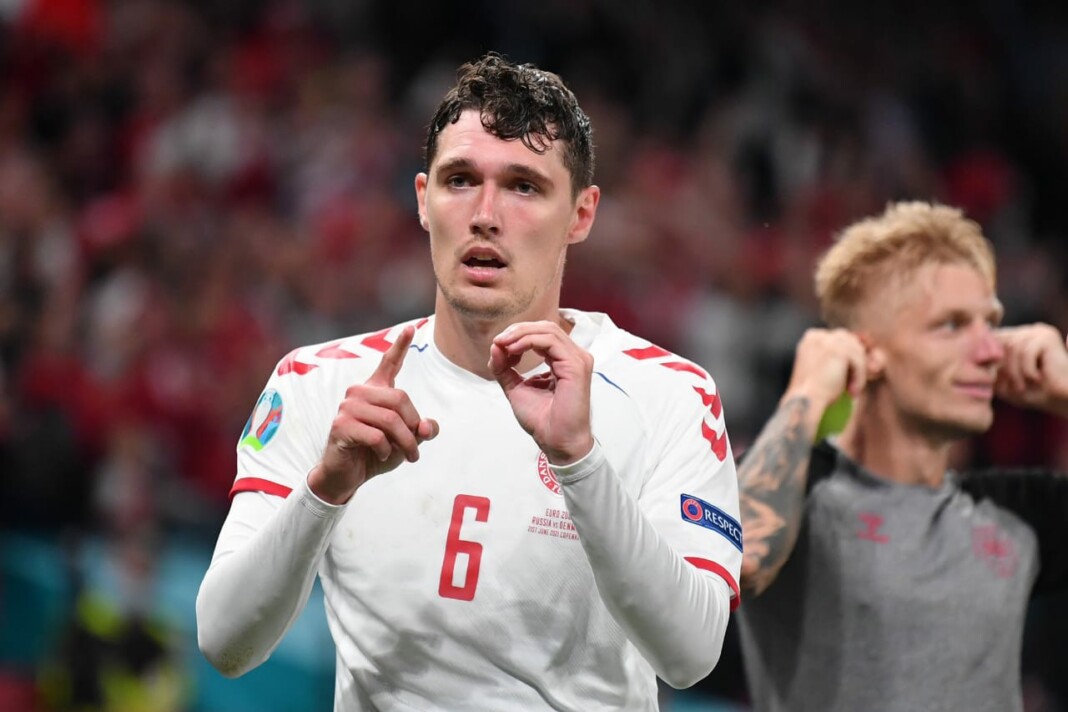 Denmark have secured their qualification into the Round of 16 of EURO 2020, with a thumping result in their final match. The Danes have mauled over Russia, cruising to a 4-1 victory to move up to second place in Group B.
Mikel Damsgaard, Yussuf Poulsen, andreas Christensen and Joakim Maehle all scored for the Danes in a result which is of extra significance for the Danes after what they had to endure in the first match. The whole team was shocked to the core when their teammate Christian Eriksen suffered a cardiac arrest on the pitch and the players helped him get through with it.
Andreas Christensen signaled 10 with his fingers after scoring to dedicate it to Eriksen
And all of that has not gone to waste, as they secured knockout qualification today. The moment of the match undoubtedly came in the 79th minute when Andreas Christensen scored one of the goals of the tournament to double Denmark's lead to 3-1.
The Russian goalkeeper pulled off a string of saves as Denmark piled on the pressure to earn a victory. He parried a header out wide and the ball was played back for Christensen who latched onto it coming in from his half and scored an absolute belter from outside the box. The defender then dedicated his goal to Eriksen who has since recovered from the incident, by signaling 10 with his fingers indicating the player's jersey number.
Also Read: EURO 2020- North Macedonia vs Netherlands Player Ratings as the Dutch maintain their hundred percent win record