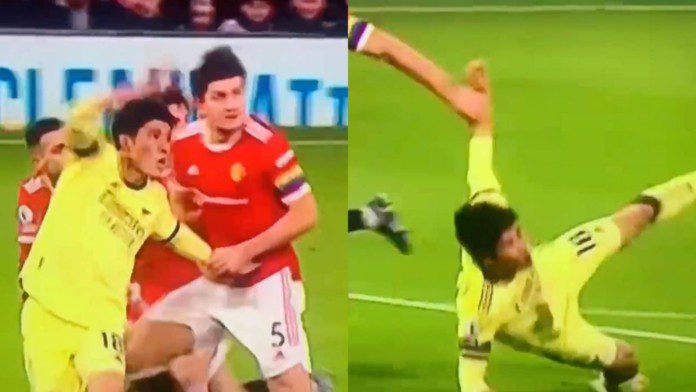 Manchester United have registered a much needed 3-2 victory against an in-form Arsenal FC and with this, they are now just 2 spots away from the Gunners on the points table, slowly looking to regain their place among the top 4. However, it would be wrong to say that United won the match convincingly as the Gunners were dominating the match for pretty much the entirety of it.
Arsenal had better ball possession and more attempted shots throughout the match but Manchester United were more clinical as their shots on target count was superior. Out of the 8 shots that the United players were able to keep on target, 3 were converted into goals which is an insane conversion rate.
However, there has been some controversy regarding the poor refereeing in the mega clash between Arsenal and Manchester United. Arsenal's first goal which was given after a detailed check by VAR is one of a kind in Premier League history and will rank topmost on the list of worst refereeing decisions. Alongside that, there was another moment which has been brought to limelight.
WATCH: Harry Maguire pulls down Takehiro Tomiyasu in the box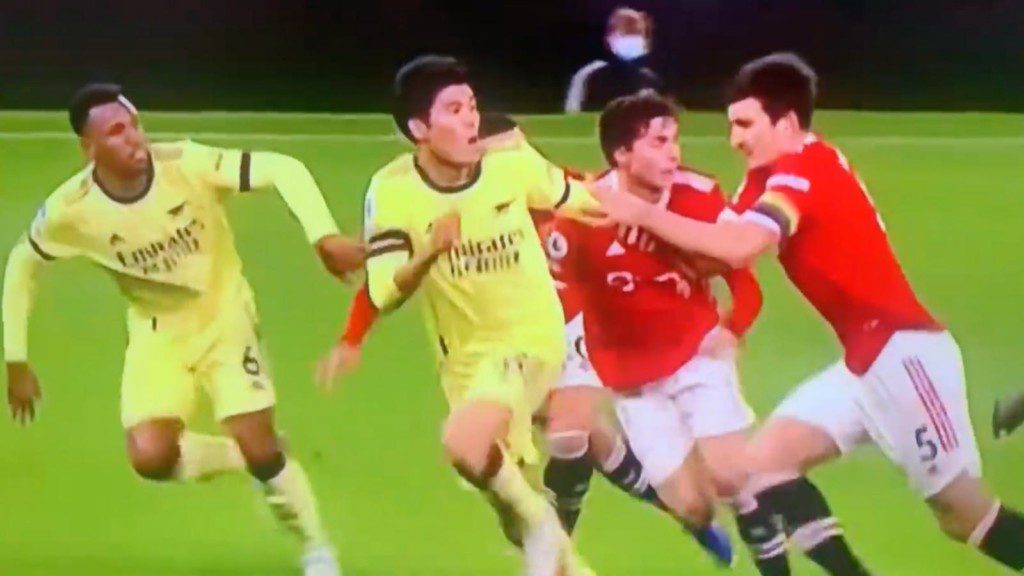 During a set piece for Arsenal FC, Manchester United captain Harry Maguire literally pulled down Takehiro Tomiyasu, Arsenal's Japanese Right Back, and it was completely neglected by the referee. Even shocking was the fact that VAR did not even spot the incident. A penalty at that moment would have changed the fate of the game completely but unfortunately that was not to be.
This was the last match Manchester United played under their interim coach Michael Carrick and following this match, German gaffer Ralf Rangnick will take charge of the team. Carrick carried out his duties decently well and he was undefeated in the 3 matches that he coached the Red Devils in.
Also Read:- WATCH: Cristiano Ronaldo gets the final say as he scores the winning penalty against Arsenal making it 3-2