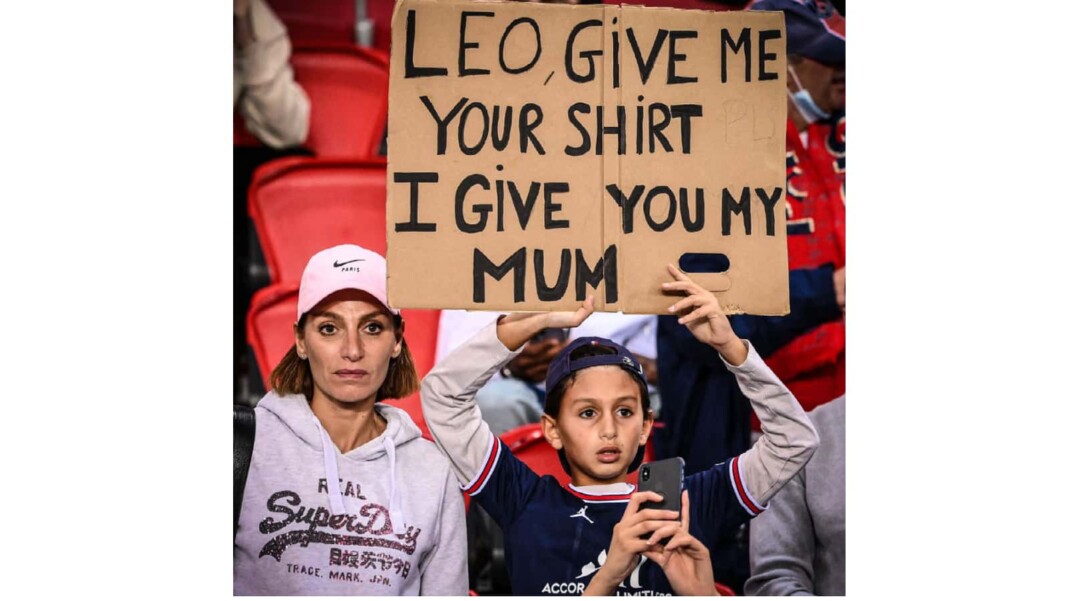 Lionel Messi is one of the greatest footballers of all time. The sporting icon who had a wonderful stint with Barcelona for an extended period of time recently started playing for the French Club Paris Saint-Germain and is already making the headlines for delivering magical performances.
In the last game against RB Leipzig, PSG was caught napping on several occasions. At one point, the Leipzig side was threatening to script an upset. However, after a dreadful start, PSG came into its own and finally emerged victoriously with a deficit of 3-2.
'Don't think his dad would be pleased': Fans have their say after young fan makes a generous offer to Messi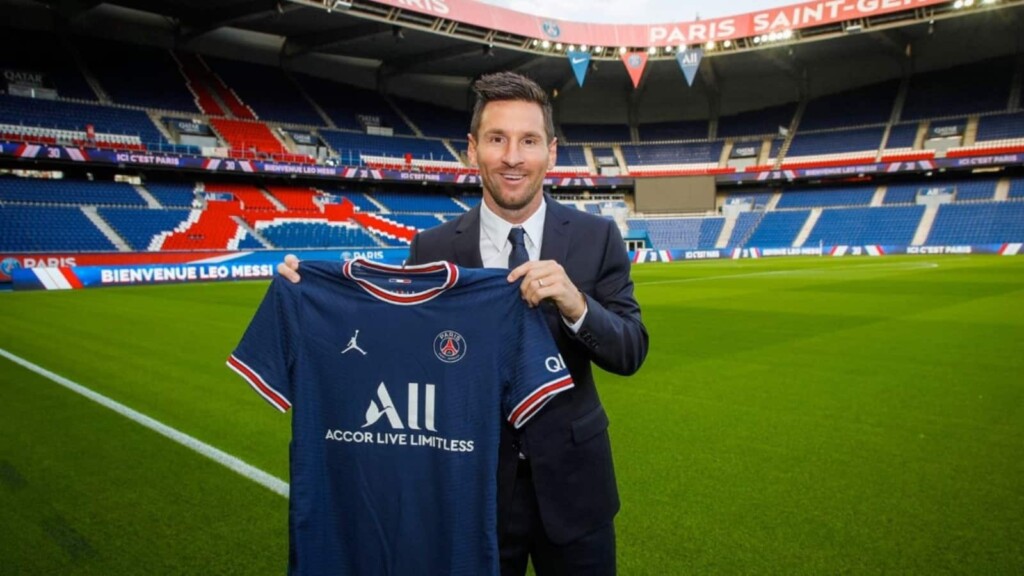 Apart from the interesting encounter and the high-profile players, there was one little Messi fan in the stadium who grabbed everybody's attention. The young PSG supporter was holding a placard in his hand with a very interesting message for Messi written on it.
The text on the placard read, "Leo give me your shirt, I give you my mum." This rather generous offer might or might not have been read by Messi, but his performance in the game sure made his fans happy. As soon as the little fan's picture went viral, football fans wasted no time in leaving hilarious reactions on the post.
This victory would have given Messi and the rest of the PSG boys some confidence. However, it would be fair to say that despite scoring twice, Messi wasn't really at his best. He would like to come all guns blazing in the next game against Olympique de Marseille.
Also Read: Watch: Erling Haaland incredible training drill video has gone viral, Twitter goes crazy