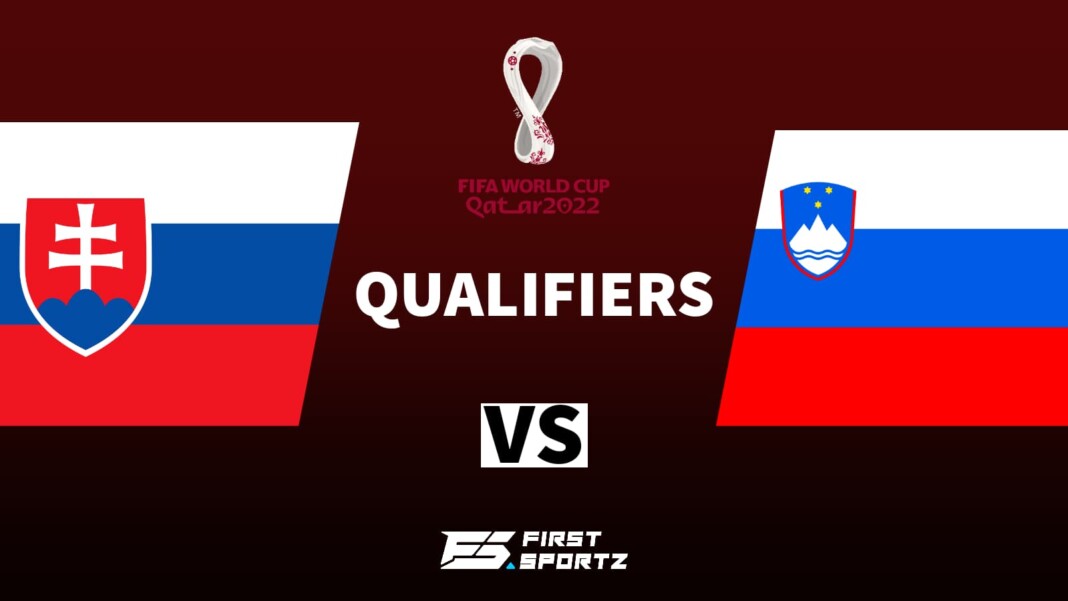 Slovakia vs Slovenia: The race for a place in the World Cup next year is getting heated up and will see Slovakia and Slovenia make one last effort to show their talent on the World Cup Qualifying stages. They will take on each other in the Group H clash o the 11th of November.
Slovakia vs Slovenia: Preview
Slovakia have had a great run this season in international football and will want to continue their form in the final 2 games of the qualifying campaign even though they do not have a chance of making it into the main competition next year. They have managed 2 victories and 4 draws in their 8 matches and sit at the third spot with 10 points.
Slovenia are also in a similar position as their opponents, in relation to the World Cup qualification scenario and won't be able to make it into the final competition. They will play for pride in what has been a decent campaign for them, getting 3 victories from the 8 matches. The Slovenians will want to get two more wins in the remaining two matches to boost their morale.
Slovakia vs Slovenia: Match Timings
| | | |
| --- | --- | --- |
| Date | Time | Timezone |
| Thursday, 11th November | 12:45 PM | PST |
| Thursday, 11th November | 04:45 PM   | ET |
| Thursday, 11th November | 07:45 PM | GMT |
| Thursday, 11th November | 08:45 PM | BST |
| Friday, 12th November | 01:15 PM | IST |
Slovakia vs Slovenia: Venue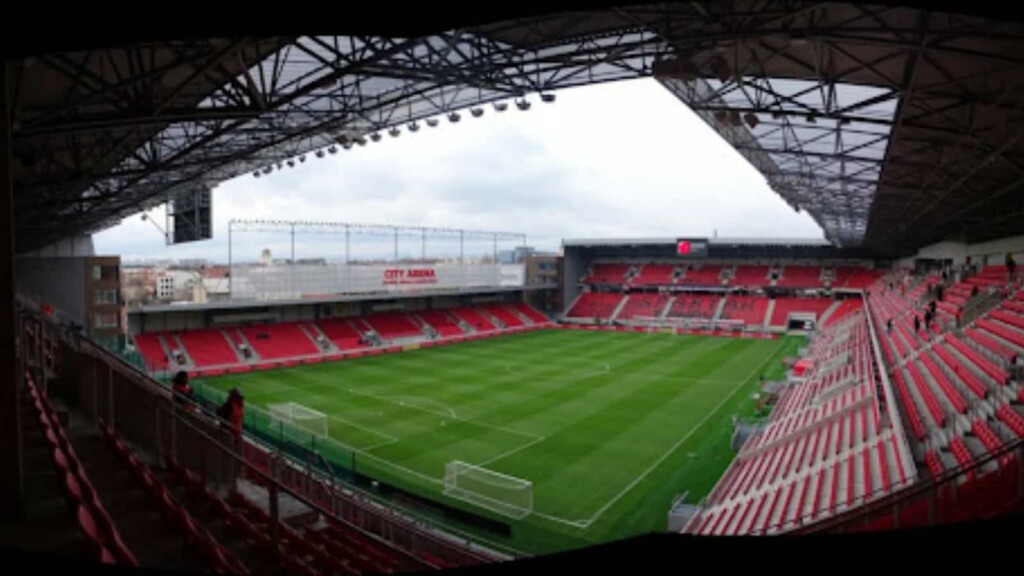 The 2022 World Cup qualifying fixture Slovakia and Slovenia will be played at the Anton Malatinský Stadium located in Trnava, Slovakia. The stadium has a seating capacity of 19,200 and is the second-largest stadium in the country.
Slovakia vs Slovenia: Predictions
The last time these two sides met we had a hard-fought 1-1 draw. We expect a similar result this time as well in the inconsequential game. The managers will look to ring in the changes and identify talent for the future. We predict a 2-2 draw between Slovakia and Slovenia.
Slovakia vs Slovenia: Live Stream
| | |
| --- | --- |
| India | Jio TV, Sony Liv |
| Algeria | beIN SPORTS CONNECT |
| Angola | DStv Now, SuperSport Laliga ROA |
| Australia | Optus Sport |
| Austria | DAZN |
| Bahrain | beIN SPORTS CONNECT |
| Bangladesh | Sony LIV |
| Belgium | Eleven Sports 2 Belgium, Play Sports |
| Benin | SuperSport Laliga ROA |
| Bhutan | Sony LIV |
| Botswana | SuperSport Laliga ROA, DStv Now |
| Brazil | GUIGO, Estádio TNT Sports |
| Burkina Faso | DStv Now, SuperSport Laliga ROA |
| Burundi | DStv Now, SuperSport Laliga ROA |
| Cameroon | DStv Now, SuperSport Laliga ROA |
| Cape Verde | SuperSport Laliga ROA, DStv Now |
| Central African Republic | SuperSport Laliga ROA |
| Chad | beIN SPORTS CONNECT, DStv Now, SuperSport Laliga ROA |
| China | PPTV Sport China, iQiyi |
| Comoros | SuperSport Laliga ROA |
| Congo | SuperSport Laliga ROA, DStv Now |
| Costa Rica | Sky HD |
| Cote D'Ivoire | DStv Now, SuperSport Laliga ROA |
| Czech Republic | Sport 1 CZ/SK, DIGI GO |
| Denmark | Canal 9 Denmark, discovery+, Eurosport Player Denmark |
| Djibouti | beIN SPORTS CONNECT, DStv Now |
| Dominican Republic | Sky HD |
| Egypt | beIN SPORTS CONNECT |
| El Salvador | Sky HD |
| Equatorial Guinea | DStv Now, SuperSport Laliga ROA |
| Eritrea | SuperSport Laliga ROA, DStv Now |
| Estonia | TV3 Sport 2 |
| Ethiopia | SuperSport Laliga ROA, DStv Now |
| Finland | V Sport Urheilu, Elisa Viihde Viaplay |
| France | L'Equipe Web |
| Gabon | DStv Now, SuperSport Laliga ROA |
| Gambia | SuperSport Laliga ROA, DStv Now |
| Germany | DAZN |
| Ghana | SuperSport Laliga ROA, DStv Now |
| Greece | Cosmote Sport 7 HD |
| Guatemala | Sky HD |
| Guinea | SuperSport Laliga ROA, DStv Now |
| Guinea-Bissau | SuperSport Laliga ROA, DStv Now |
| Honduras | Sky HD |
| Hong Kong | 603 HD 603 |
| Iceland | Stöð 2 Sport 2 |
| Indonesia | Mola TV App, mola.tv, Mola TV |
| International | UEFA.tv |
| Iran | beIN SPORTS CONNECT |
| Iraq | beIN SPORTS CONNECT |
| Ireland | SKY GO Extra, Sky Sports Red Button |
| Israel | Sport 2 |
| Japan | DAZN |
| Jordan | beIN SPORTS CONNECT |
| Kenya | DStv Now, SuperSport Laliga ROA |
| Korea Republic | SPOTV |
| Kuwait | beIN SPORTS CONNECT |
| Latvia | TV3 Sport 2 |
| Lebanon | beIN SPORTS CONNECT |
| Lesotho | DStv Now |
| Liberia | DStv Now, SuperSport Laliga ROA |
| Libya | beIN SPORTS CONNECT |
| Lithuania | TV3 Sport 2 |
| Luxembourg | Eleven Sports 2 Belgium |
| Macau | iQiyi |
| Madagascar | SuperSport Laliga ROA, DStv Now |
| Malawi | DStv Now, SuperSport Laliga ROA |
| Maldives | Sony LIV |
| Mali | SuperSport Laliga ROA, DStv Now |
| Mauritania | beIN SPORTS CONNECT, DStv Now |
| Mauritius | SuperSport Laliga ROA, DStv Now |
| Mexico | Sky HD, Blue To Go Video Everywhere |
| Morocco | beIN SPORTS CONNECT |
| Mozambique | SuperSport Laliga ROA, DStv Now |
| Namibia | SuperSport Laliga ROA, DStv Now |
| Nepal | Sony LIV |
| Netherlands | Ziggo Sport Voetbal |
| Nicaragua | Sky HD |
| Niger | DStv Now, SuperSport Laliga ROA |
| Nigeria | SuperSport Laliga Nigeria, DStv Now |
| Norway | TV 2 Norway, TV 2 Play |
| Oman | beIN SPORTS CONNECT |
| Pakistan | Sony LIV |
| Palestinian Territory | beIN SPORTS CONNECT |
| Panama | Sky HD |
| Poland | IPLA, Polsat Sport Premium 4 |
| Portugal | Sport TV4, Sport TV Multiscreen |
| Qatar | beIN SPORTS CONNECT |
| Russia | Match! Football 3, Sportbox.ru, matchtv.ru |
| Rwanda | SuperSport Laliga ROA |
| Sao Tome And Principe | SuperSport Laliga ROA |
| Senegal | SuperSport Laliga ROA, DStv Now |
| Seychelles | DStv Now, SuperSport Laliga ROA |
| Sierra Leone | SuperSport Laliga ROA, DStv Now |
| Slovakia | Sport 1 CZ/SK, DIGI GO |
| Somalia | beIN SPORTS CONNECT |
| South Africa | SuperSport Laliga, DStv App |
| South Sudan | SuperSport Laliga ROA, beIN SPORTS CONNECT, DStv Now |
| Sri Lanka | Sony LIV |
| Sudan | DStv Now, beIN SPORTS CONNECT |
| Swaziland | SuperSport Laliga ROA, DStv Now |
| Sweden | TV12 Sweden, C More Sweden, C More Fotball |
| Switzerland | TV24, DAZN |
| Syria | beIN SPORTS CONNECT |
| Tanzania | SuperSport Laliga ROA, DStv Now |
| Timor-Leste | mola.tv, Mola TV |
| Togo | SuperSport Laliga ROA, DStv Now |
| Tunisia | beIN SPORTS CONNECT |
| Uganda | DStv Now, SuperSport Laliga ROA |
| Ukraine | Futbol 1, OLL.tv, footballua.tv |
| United Arab Emirates | beIN SPORTS CONNECT |
| United Kingdom | Sky Sports Red Button, SKY GO Extra |
| United States | TUDN App, TUDNxtra, TUDN.com, ESPN+ |
| Yemen | beIN SPORTS CONNECT |
| Zambia | SuperSport Laliga ROA |
| Zimbabwe | DStv Now, SuperSport Laliga ROA |
Also Read: Arsene Wenger regrets not having left Arsenal a decade earlier