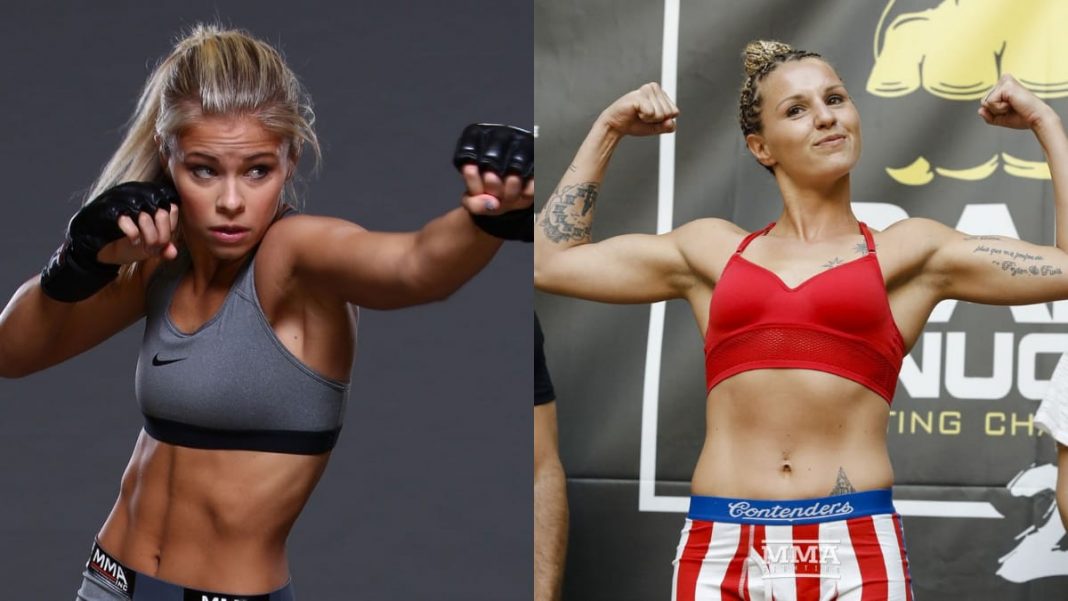 The staredown for the Knucklemania got heated as the two fighters, Paige VanZant and Britain Hart get into a brawl. On Thursday, the two fighters came face to face for the traditional final pre-fight staredown. Things hit the fan when the two got a little too close to each other as both are set to meet each other on Friday at Bert's Barracuda Harley-Davidson. The streams are set to be online via pay-per-view.
Paige VanZant was competing in the flyweight division of the Ultimate Fighting Championship. In August 2020, Paige signed a contract to fight exclusively in the Bare Knuckle Fighting Championship. Paige last fought against Amanda Ribas in the UFC. VanZant faced defeat against Ribas in the first round via submission.
Hart has lost her first two bouts in the competition but tasted victory in the last bout. The fighter feels she is in the absolute prime of her career and is confident in beating the UFC star.
What went down during the staredown?
BKFC veteran Britain Hart closed in on Paige's personal space during the staredown which led to the fight. VanZant responded by grabbing her throat and pushing her away. Hart was later restrained from going after VanZant.
Hart expressed her feeling by cussing out Paige and reminded her that choking isn't legal in the ring of bare-knuckle boxing. Paige later posted on Instagram to taunt her opponent.
Also read "I'm a bad matchup for Conor," says Rafael dos Anjos