Nikita Mazepin the infamous Russian F1 driver had a debut season to forget as his performance earned him the nickname "Mazespin" thanks to him literally spinning his Hass car about once a race weekend for the entirety of 2021 reportedly having been part of 22 and a half spins over 22 races. Nikita Mazepin misereres didn't end there though as the problem child was constantly on hot water on multiple incidents outside race track which involves pubs and partying.
Being Dmitry Mazepin, the Wealthy Russian businessman who own Uralchem Integrated Chemicals Company, Nikita Mazepin took full advantage of wealth as he found his way along the F1 ladder. Nikita Mazepin earned his F1 badge in 2021 as he was signed by the Haas F1 Team following a P5 finish in F2 drivers' championship, the unconventional signing cause the fans to brand him as just on of the pay drivers.
The controversial F1 figure has recently shared a post in his Instagram handle accumulating fans attention. Nikita Mazepin posted a photo where he can be seen with football legend Cristiano Ronaldo who now plays for Manchester united in English premier league. Nikita Mazepin captioned the post "Best gym session this year so far 👑 @cristiano".
Fans were quick to troll Nikita Mazepin with people commenting
"The goat with a random football player"
"Such a blessing for @cristiano to meet @nikita_mazepin"
"2 champs🥶"
How did Nikita Mazepin perform in 2021 and what's ahead of him in 2022 season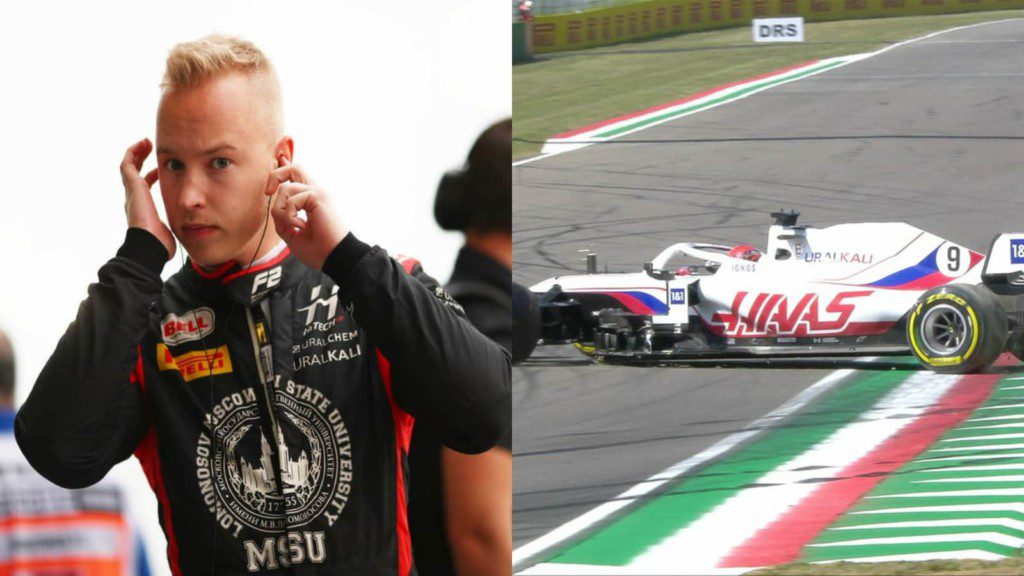 Nikita Mazepin finished 21st in a 20-car championship, with five retirements to his name worst by any driver in 2022. Its true that Hass F1 team had the worst performing car in 2021 and nobody expected them do any better so Nikita Mazepin main and only competition was his teammate and son of F1 legend Michael Schumacher, Mick Schumacher, who beat Nikita Mazepin to win the 2020 F2 championship when they were rivals back then.
Nikita Mazepin was only able to best his teammate 4 out of 14 races they finished and was never able to outqualify him anytime as Nikita Mazepin was 9/10ths of a second slower. Considering all that Nikita Mazepin was the worst driver on the grid in 2021 and have the pressure in his shoulders to best his teammate in a Hass car which is not expected be too much better than that of last year though there are built according to new regulations,
A successful 2022 for Nikita Mazepin will be cutting out mistakes and gain the pace he needs to best his teammate, few points in the bag in 2022 will do a world of good for Nikita Mazepin in earning F1 fans respect.
Also read: Sergio Perez explains how Max Verstappen pushed him to "new levels"