Ferrari is currently the favourite to rise to the top of the table in the Formula 1 ranking in the upcoming 2022 season. This is primarily because they have saved up all their development tokens after they stopped developing their 2021 car early into the season.
The Pre Season test in Barcelona has provided valuable insight for the Ferrari engineers and the racers, i.e Carlos Sainz and Charles Leclerc about the performance and the reliability of the car. The Ferrari Duo has been consistent in making the top three rankings in terms of lap times and mileage runs as well.
This particular fact proves that the new Ferrari car is indeed competitive. Ferrari has completed the highest amount of laps among the other teams. The pace of the Ferrari duo seemed quite well after they were consistently topping the lap times as well. 
"We're doing laps and we're completing them nicely": Carlos Sainz impressed by the new F1-75
Carlos Sainz was a happy man at the end of the practice session as he felt that the car provided to him by Ferrari may be good enough to challenge for the championship. He said,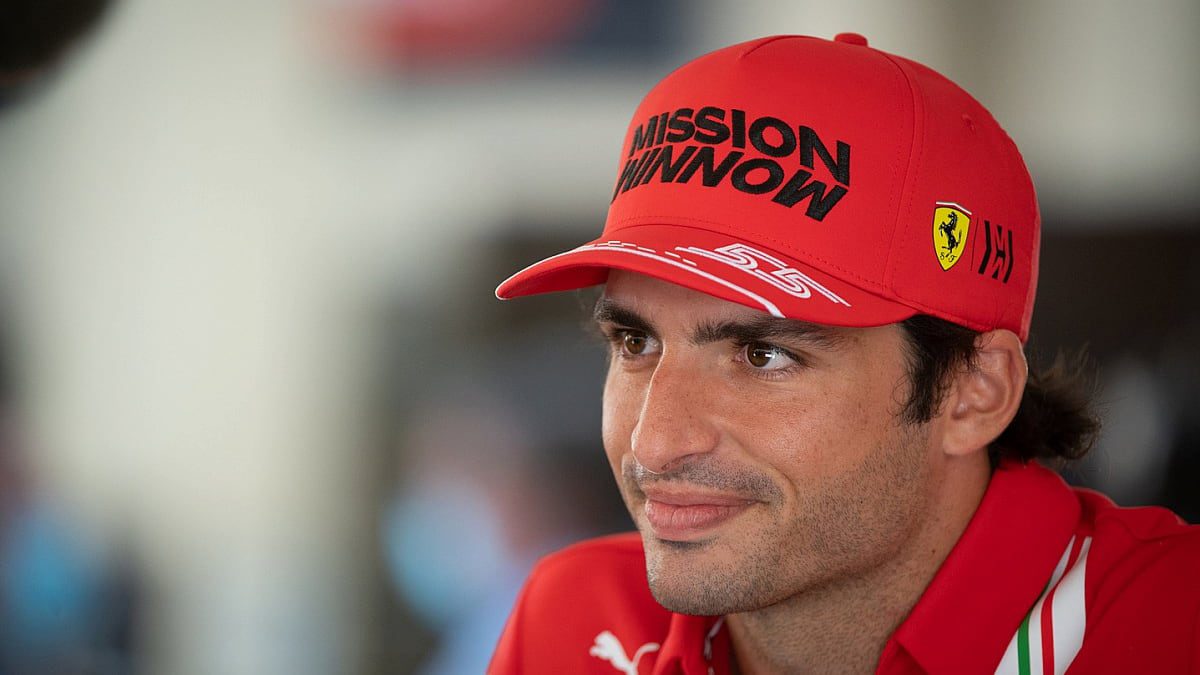 "It's been a good start in terms of reliability,"
"We've managed to complete one day and a half of testing without pretty much any single issue, which is an encouraging start for us – this is what we're here for in Barcelona."
"Unfortunately for you guys, the media, it's not very exciting, because we are nowhere near to the limit of the car, or finding where the performances are, but we're doing laps and we're completing them nicely."
"With my car, just by adding fuel or taking out fuel, I can go three or four seconds faster or slower," he added.
"Where do I stand in the three-to-four-second window? If I stand in the middle, where all the others stand is impossible to predict"
"When you're two-tenths off Daniel in the morning or having three or four seconds of margin up or down, it's impossible to know."
Carlos Sainz here is clearly implying the fact that his car is capable of going much much faster in terms of actual race pace since the priority in Barcelona was to test out the reliability issues rather than focusing on the pace.
Read More: 'When we see injustice, it is important to stand against it," Lewis Hamilton issues a strong statement in support of Ukrainian citizens