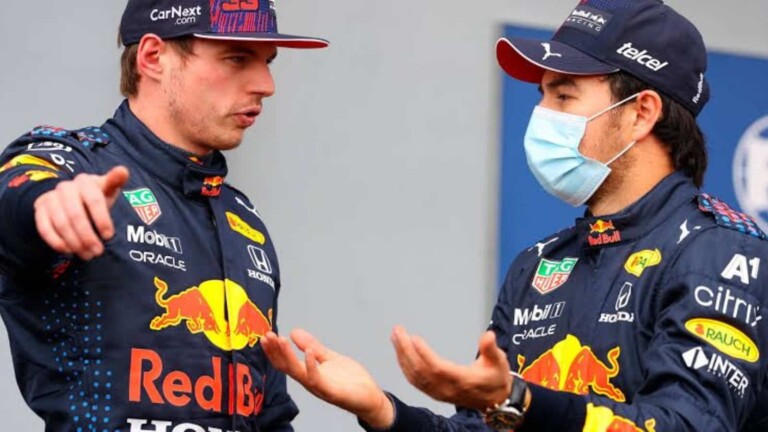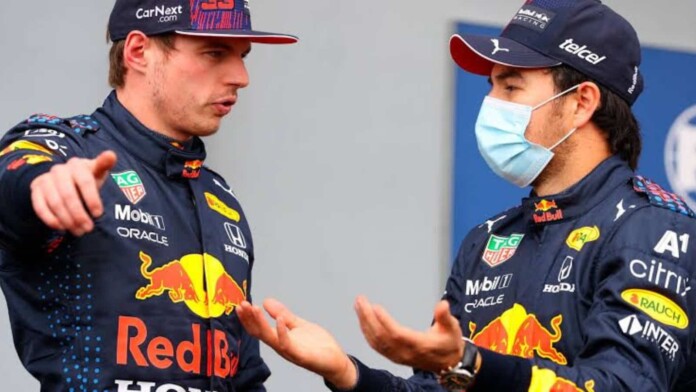 Red Bull's Max Verstappen came out victorious in the last lap of 2021 season finisher and title decider in Abu Dhabi overtaking Mercedes's Lewis Hamilton thanks to a controversial decision from race director Michael Masi. Though Max Verstappen gave Red Bull the title they have been waiting for since 2013, Red Bull's star of the day in Abu Dhabi was definitely Sergio Perez.
Sergio Perez, nicknamed Checo by the fans earned another nickname this time from his partner champion Max Verstappen the "Defense Minister" as his heroic 3 lap defense of Lewis Hamilton who was 11 second ahead of Max Verstappen. The Mexicans amazing drive helped Max Verstappen to cut the time difference down to 1.5 second.
Sergio Perez, who have a massive fan following in his native Mexico and has often expressed his affection back to the land and the people. Mexican's love for Tequila is very well known and Sergio Perez is no exception as he shared him visiting Patron Tequila, a US based Tequila company that he is endorsing, headquarters.
Sergio Perez tweeted "No matter where in the world racing may take me, I'm always excited when I get to return home. This time I visited the home of @Patron Tequila to kick off some big moves for 2022. Stay tuned – you're going to love what we have in store for you 🏁 #PatronPartner #PatronxChecoPerez,"
How fans reacted to Sergio Perez's tweet
Sergio Perez's followers were quick to poke fun at their F1 superstar for endorsing the brand. One of the fans commented
"You already took all my money buying Red Bull. Now you're going to make me an alcoholic? Tequila with Red Bull? . Deal! "
Another commented "I started my career as a driver on a public transport route, winning the races for the street ticket, but I soon realized that if I drove drunk, I could beat anyone, even in the #F1"
Another Mexican fan was quick to point finger at Sergio Perez's Tequila choice as he finds the Patron Tequila not good enough for a Mexican commenting "Don't stain Czech don't sell yourself so low! Every good Mexican knows that Tequila Patron is more about marketing than content. I'm surprised that being from Jalisco you like that mother, it doesn't taste bad but it's not good tequila either Face with tears of joy"
Fun aside Sergio Perez has huge pressure on his shoulder for 2022 as the Mexican was subpar in his performance throughout 2021 with his most impact to the championship came at the last race of the season though not for him. Sergio Perez is in hotseat for 2022 as another season below the expected level will see the Veteran Exiting Red Bull with lines of F1 prodigies waiting to replace him.
Also read: Christian Horner names the drivers to watch out for in the upcoming 2022 season