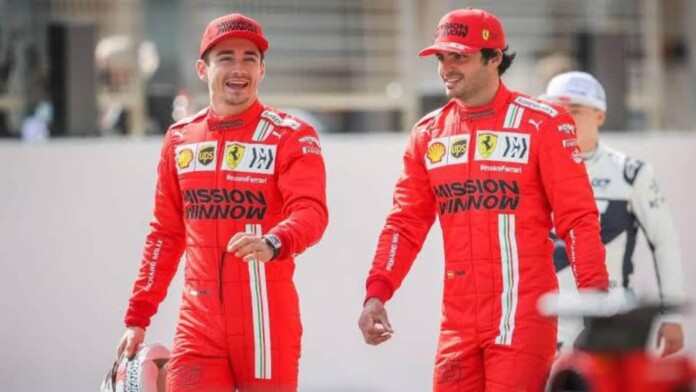 Charles Leclerc completed his fourth year in Formula One in 2021, as the Ferrari driver finished P7 in overall standings. Carlos Sainz joined Ferrari in 2021, and was one of the standout performers last year. The Spaniard finished P5 in the drivers championship, and managed to bag 4 podiums throughout the season.
Charles Leclerc revealed that he learnt a lot from his teammate, Carlos Sainz in 2021. Moreover, Leclerc stated that Sainz had pushed him to perform better, with several strong performances during the race. The youngster pointed to the Spaniard's strong traits which includes his speed and the way he navigates through the corners.
"We learned a lot. As always when you have a new team-mate you always learn, [such as] the new ways Carlos is approaching race weekends, the way he works, his talent, his raw speed also, the way he takes the corners," said Leclerc.
"He had an amazing year, so he obviously pushed me very, very much to try and perform better at every race and it's just been extremely interesting," he added.
Also Read: Sergio Perez urges time will make him 'stronger' at RedBull
Charles Leclerc points out Carlos Sainz's strongest trait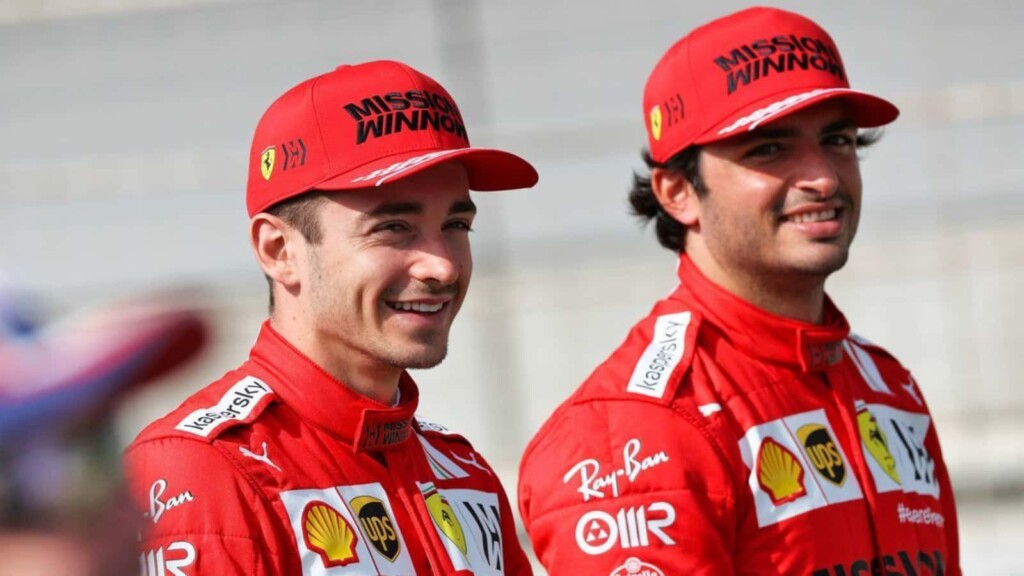 Charles Leclerc pointed out to Carlos Sainz's strongest trait which includes his tyre and race management. He revealed that Sainz's strengths were his biggest weaknesses in 2019, which was Leclerc's first year in Formula One.
"I think maybe one of the strong points of Carlos is the race management and tyre management, and that was probably my weakness in 2019," Leclerc added.
Charles Leclerc stated that as a driver, he progressed a lot in 2020, and he did even better in 2021 because of Carlos Sainz. Several drivers on the grid including Lando Norris and George Russell believe that Carlos Sainz is one of the fairest drivers on the grid, who believes in a clean battle.
"I progressed a lot as a driver in 2020 and again last year, and part of last year was thanks to Carlos," said Leclerc.
The Ferrari driver will hope to perform better in 2022, as newer regulations come into effect. With newer aerodynamics on offer, the impact of dirty air in racing will be reduced, which will aid overtaking.
Also Read: Mick Schumacher reflects upon the lessons learnt from 2021