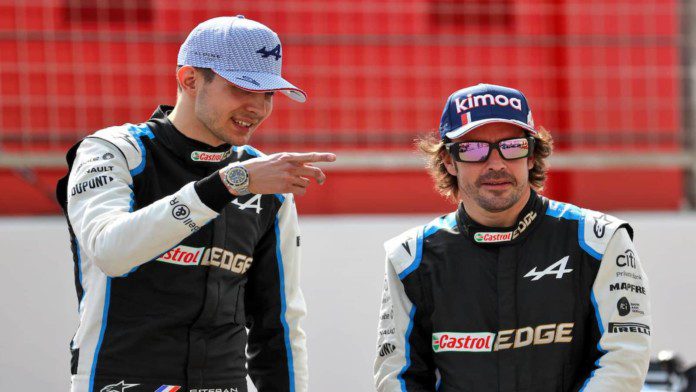 Esteban Ocon found a new teammate in the form of Fernando Alonso in 2021. Alonso, two time world champion came back from a short hiatus to join the grid once again. The Spaniard had quite a remarkable year, as he finished above his teammate, Ocon in the drivers championship.
Overall, it was a decent year for Alpine as they kept on improving throughout the season. They managed to earn two podiums in 2021, with Esteban Ocon claiming an unlikely win in Hungary, whereas, Alonso came home to finish P3 in Qatar.
Esteban Ocon reflects on his time with Fernando Alonso, and looks at it as a huge learning experience. The Frenchman revealed that he took insights from Alonso's driving, and tried to implement them on track.
"I've always been following him, what he was doing, and yet, towards the end of the year, I was only gaining positions not losing any and I was doing great first laps," said Ocon to GPFans.
Esteban Ocon believes both drivers maximized performance in 2021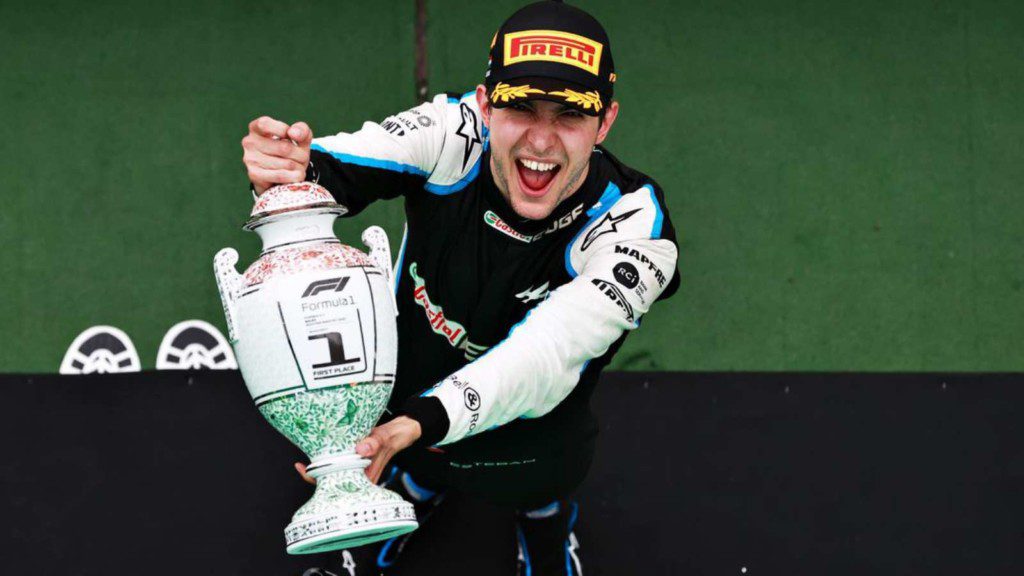 Esteban Ocon stated that it was a privilege to drive alongside someone of Fernando Alonso's caliber. Moreover, he was happy to match the Spaniard in terms of pace and intensity. Ocon added that the duo kept pushing themselves throughout the season.
"I think it's a privilege to be working alongside a legend like him, and I did put him as a reference for sure, in the beginning of the year, and I was happy to see that I was matching him in terms of pace and we were pushing each other," added Ocon.
Esteban Ocon stated that both the Alpine drivers gave it their best in 2021, and maximized their package. He looks forward to the 2022 season, where newer regulations could bring about new opportunities for midfield teams.
"That, in the end, gave the team the maximum that we could have basically and we were extracting the maximum out of the package for most of the time, so that was good," Ocon concluded.
Also Read: Guenther Steiner applauds Haas staff for not giving up in 2021