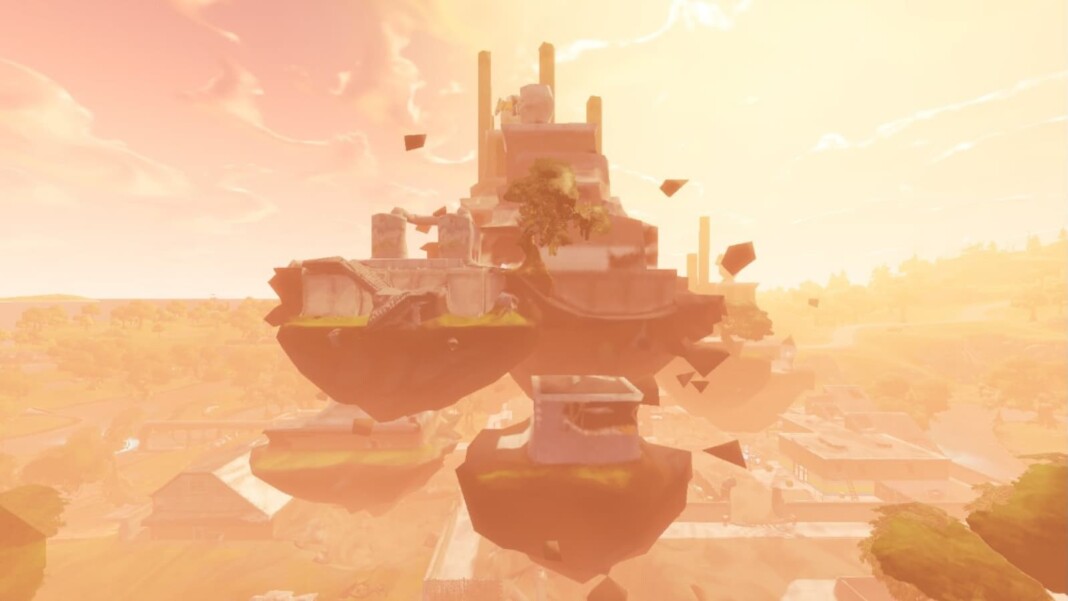 The new Fortnite Season 7 Quests had been creating an online buzz since release. As far as weekly challenges are concerned, location challenges are typically some of the easier ones. Players only need to visit locations to gain the XP and move on to the next challenge. Fortnite Season 7 Quests are exciting and Epic Games have been bringing up a lot of new stuff for its Battle Royale enthusiasts.
Some challenges might cause players to wander the map in search of landmarks. There are more types of challenges that have been introduced in Fortnite Season 7 as well. Let's discuss all ways on how to Collect Resources in Holly Hatchery.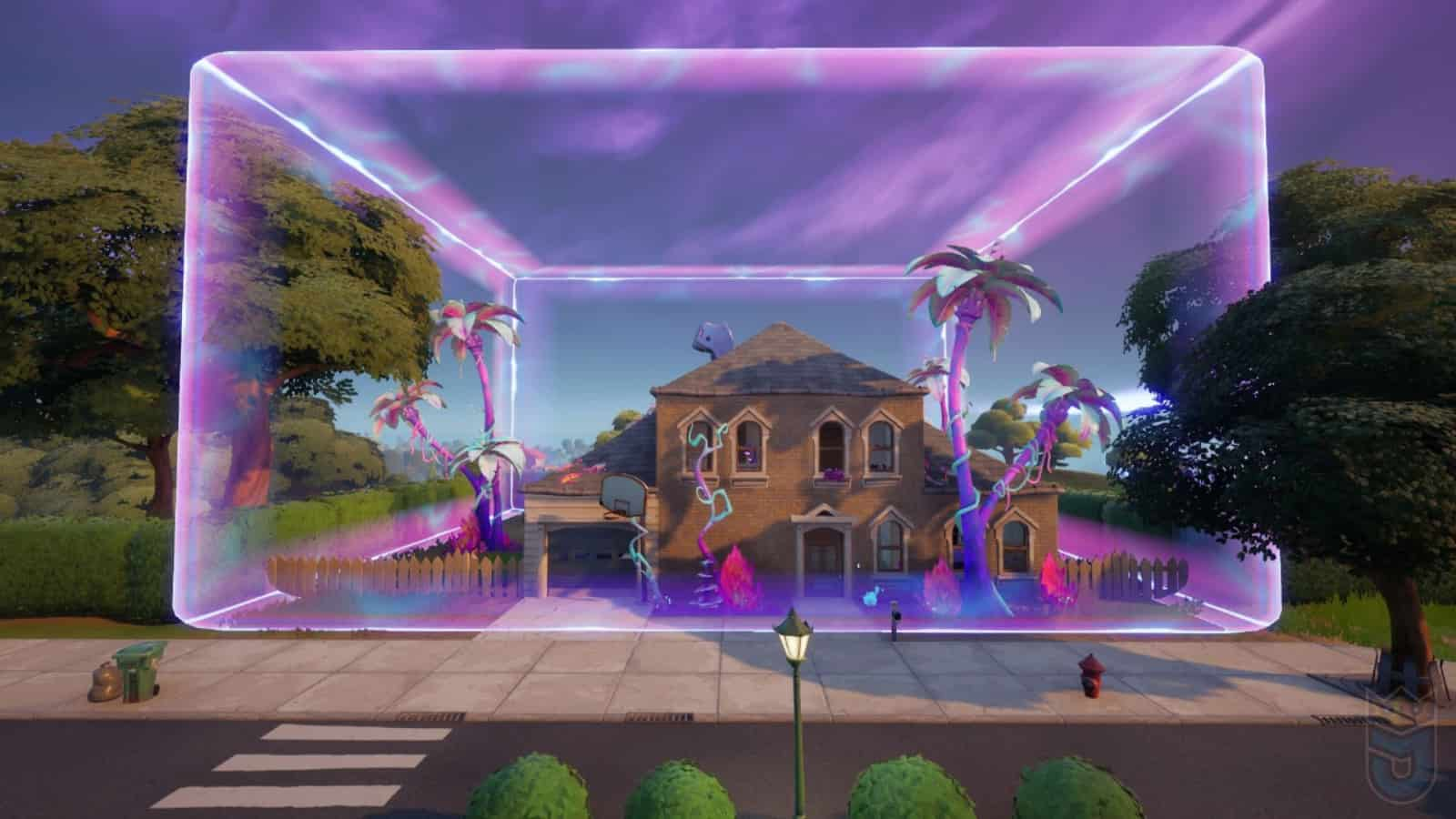 Related – Fortnite Safe Locations: How to find and open Safes in Fortnite?
Fortnite Season 7 Quests
A game that has taken the world by storm, powering streamers to new heights and giving regular gamers some acute hits, it's something that has managed to stay fresh no matter how many hours have been put in. After the storyline of Fortnite got a massive change with the Fortnite season 7 update, Fortnite brought a new set of challenges to the game.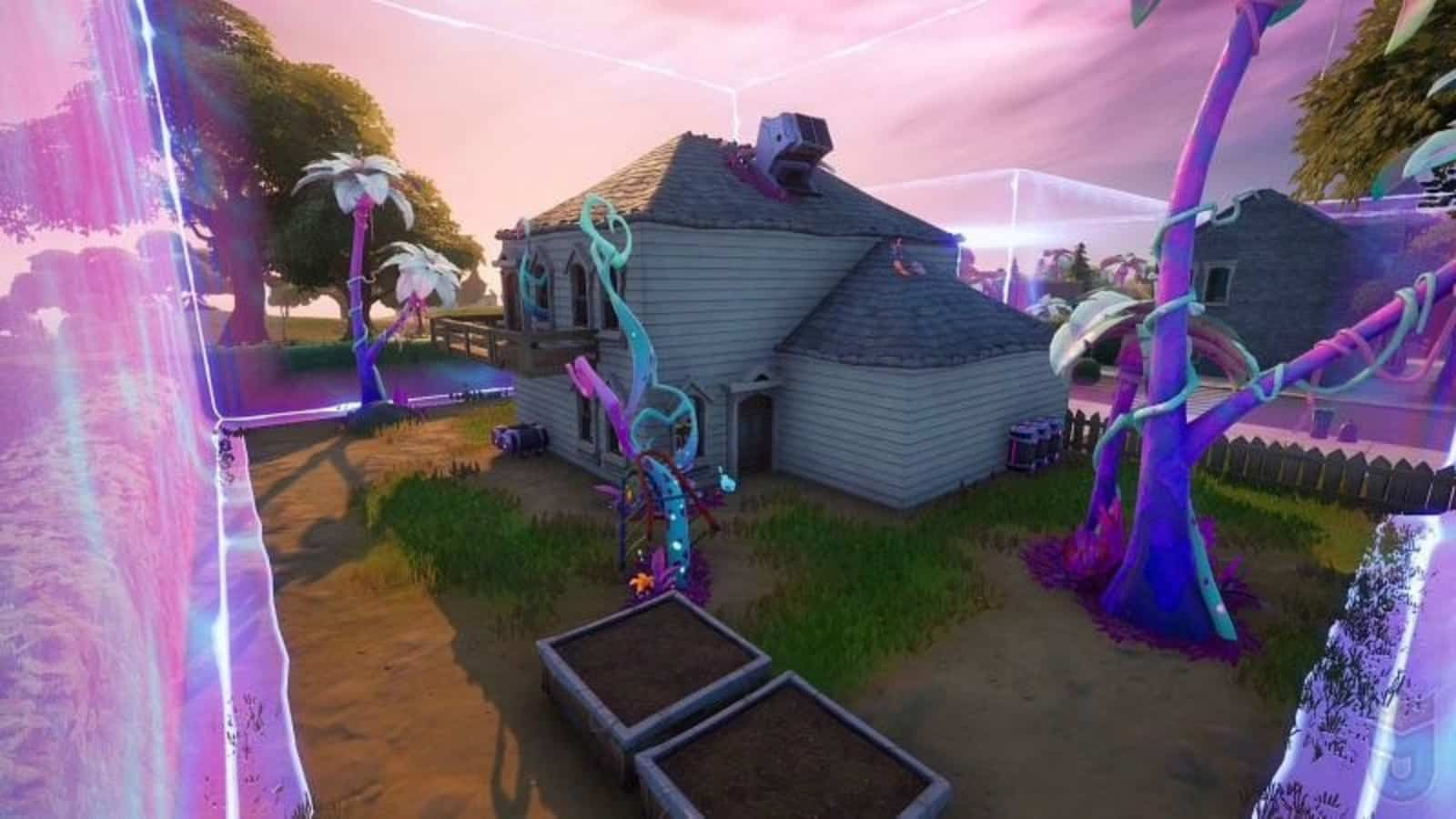 The full list of challenges include:
Get Slone's orders from a Payphone (15,000 XP)
Equip a Detector, then disable an Alien Billboard in one match (45,000 XP)
Collect resources in Holly Hatchery (30,000 XP)
Eliminate Trespassers (30,000 XP)
Place a Bioscanner in an Alien Biome (30,000 XP)
Place Spy Probes (30,000 XP)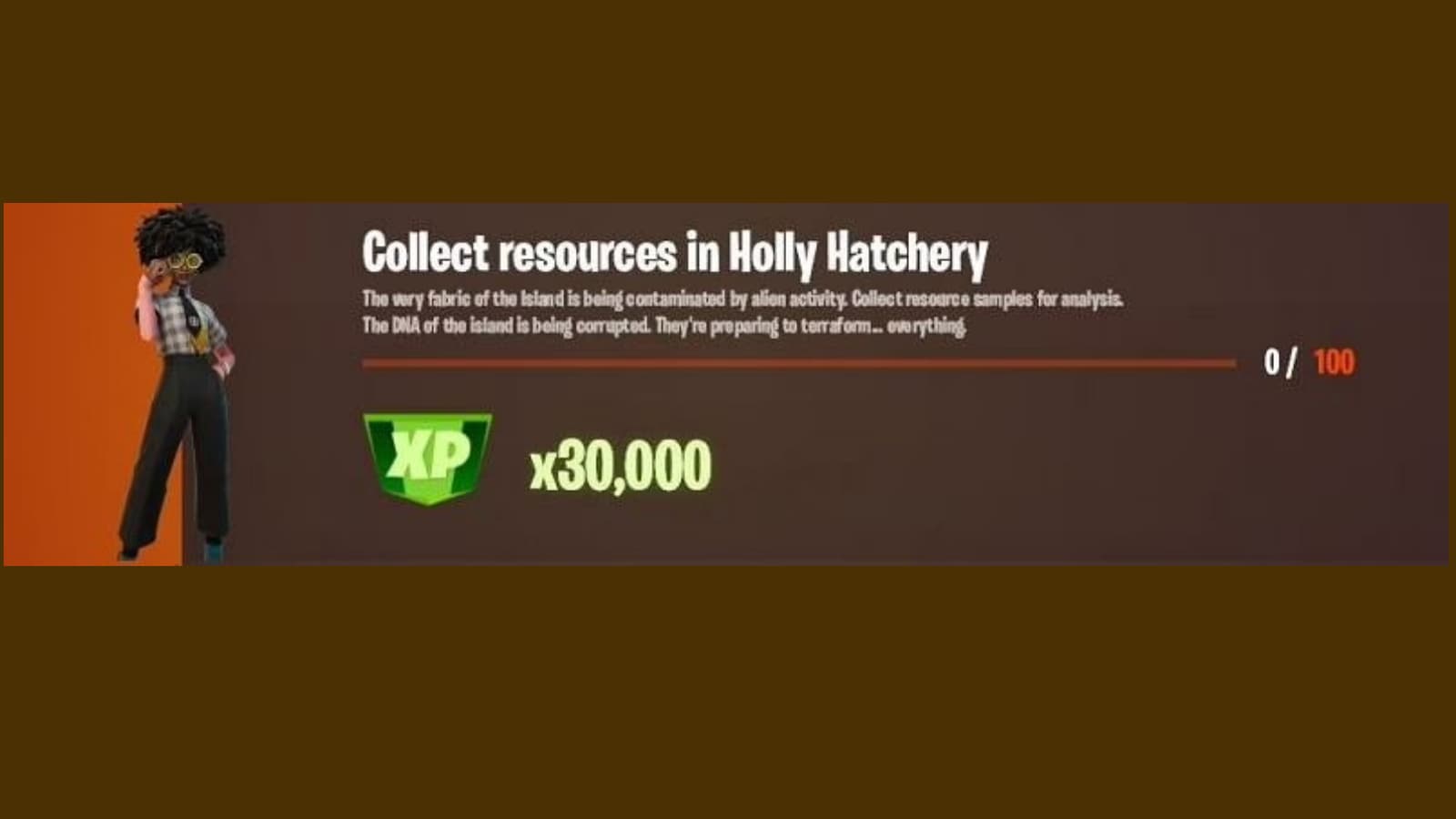 There are four Alien Biome locations situated in Holly Hatchery that you can choose to place the Bioscanner. These locations include:
The grey house with the basketball hoop
The large red building 
The building near the tent, opposite the yellow house 
To complete this Fortnite challenge, players will have to harvest and gather a total of 100 resources from Holly Hatchery. Players are free to harvest anything they find to collect resources and complete this challenge. While you're in Holly Hatchery, be sure to collect resources to tick off one of the other Legendary quests for Week 9.
---
Also Read – New Weapon In Fortnite Battle Royale Teased In Fortnite Batman Comic