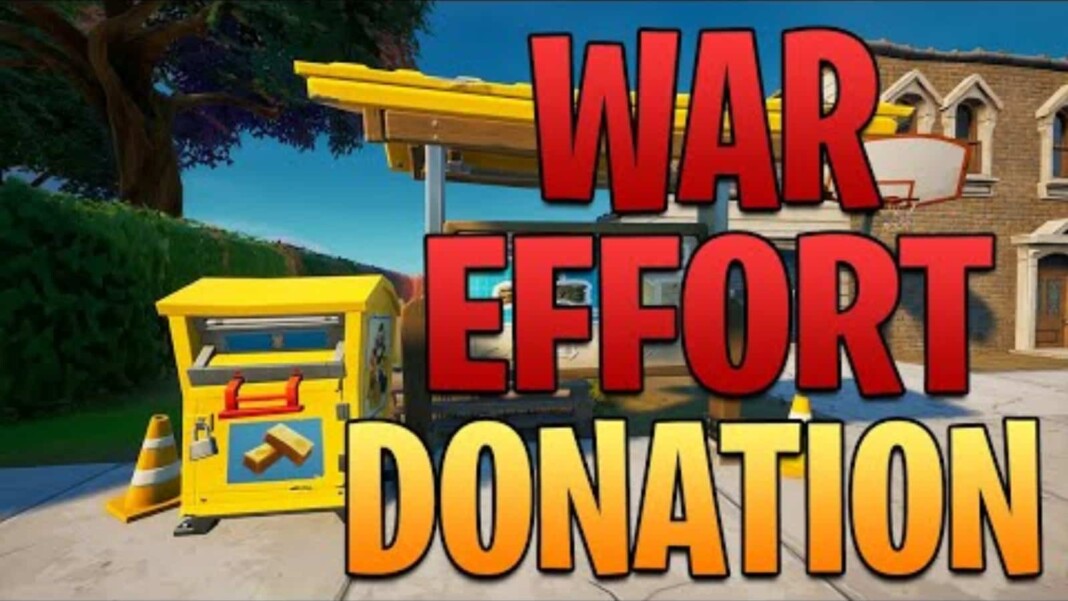 Fortnite season 8 has started and it's better than the gamers had expected. Fortnite War Effort Donation boxes have been allocated in several locations for players to spend their gold bars for Space Chimp J.B. Chimpanski. One of the new NPCs in Fortnite Season 8, J.B. Chimpanski, has some interesting quests for players, including making donations to the War Effort. There are certain places to donate for the quest. The article talks all about how to spend your gold bars on charity from the war effect at select funding stations in new season 8.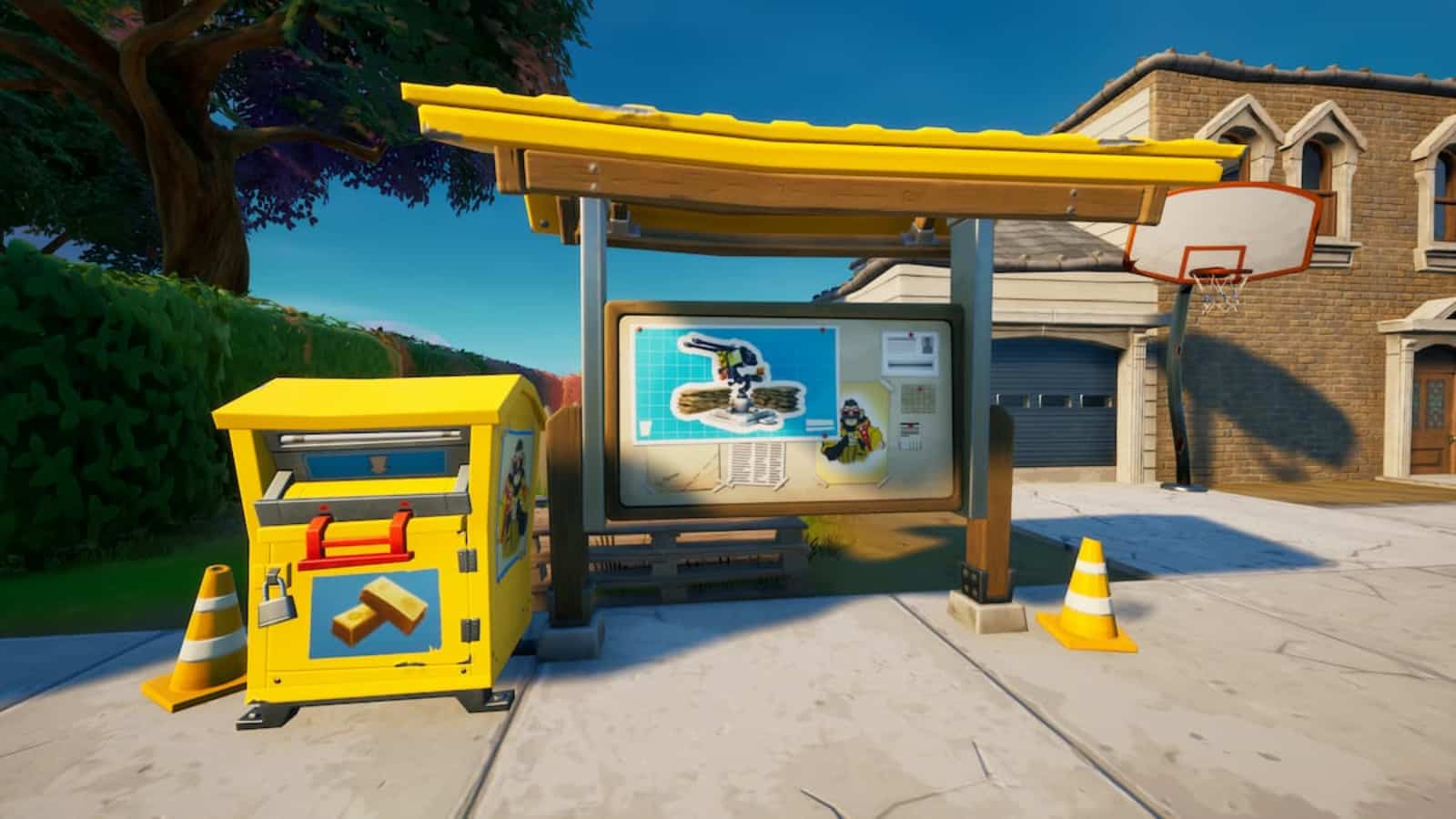 Related: Fortnite Season 7 Chapter 2: Upcoming Leaks, New Story Details, and More
Fortnite War Effort Donation Box
A new season in Fortnite definitely means a new storyline as well as a new theme. The live event of Operation Skyfire has already taken place yesterday for the current season to tie up loose ends in this season's storyline that made way for a brand new storyline. With the release of the Fortnite Chapter 2 Season 8 trailer, players have seen a massive change in the storyline, shifting from Aliens to Cubes. New quests have arrived as well as new NPCs.
One of the featured skins in this season's Battle Pass is J.B. Chimpanski, who is a General organizing the war effort against the Cubes in Season 8T. o help aid the characters of Fortnite, players need to make any donation they can to fight the new enemies and make a donation of Gold Bars to one of the many War Effort Donation Boxes that can be found around the map. These only accept gold bars, which players can get by finishing quests or opening chests.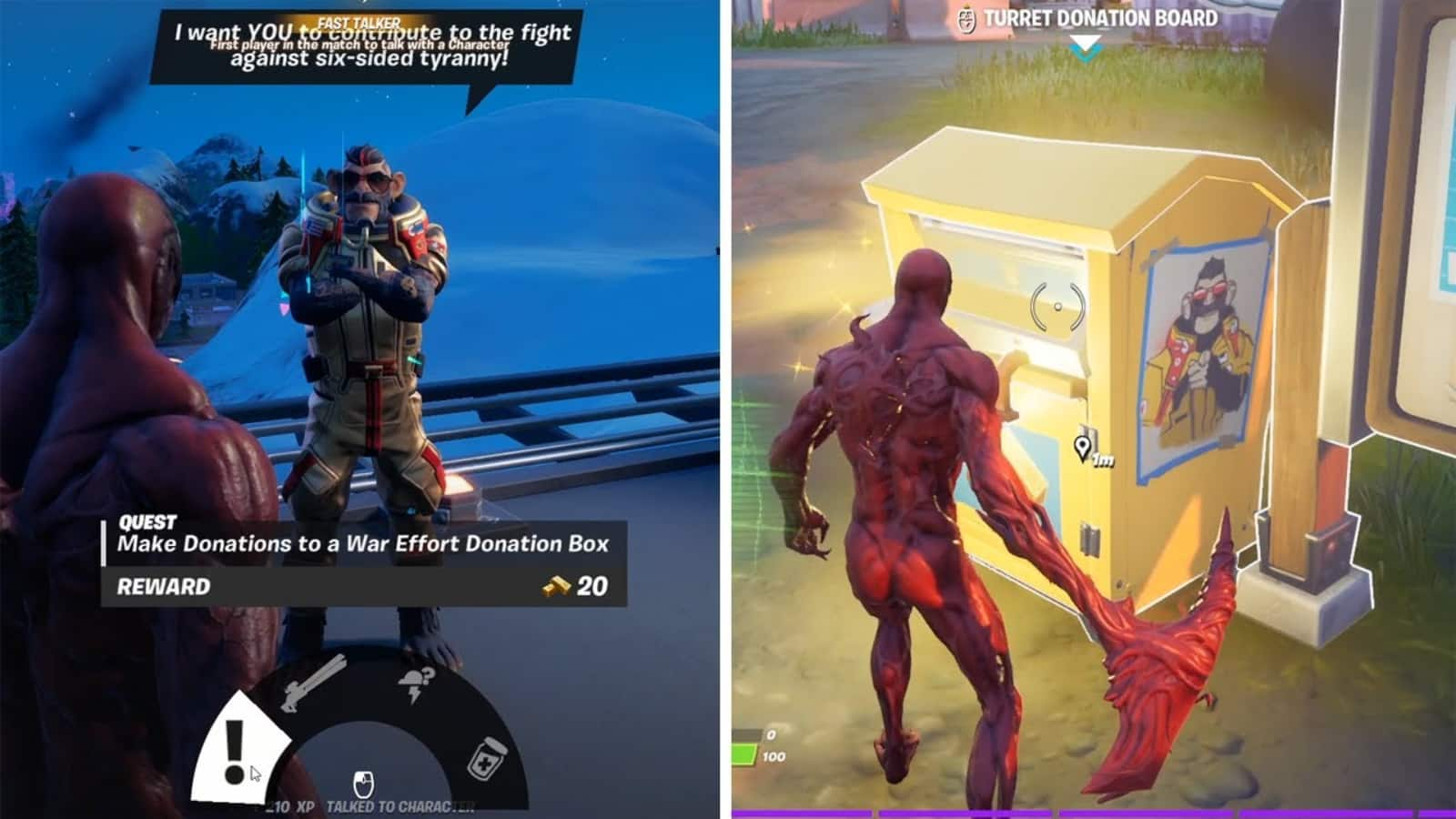 "When we said it will take the effort of everyone to win this war, we meant it. How can you contribute to the war effort? There'll be a variety of ways throughout the season, but to start, players in the community can donate Bars to the construction sites where they'd like to see Turret Stations built. Later on, it'll be up to the community to help decide which new weapons to develop, which ones to unvault, and more." said EPIC via Playstation.
To get to the donation boxes, players will need to track down large yellow boxes that have been added to the map where they will be marked by a money bag symbol. Interacting with them will let players donate the needed funds in small amounts. Usually, players can surely find one of these at Holly Hedges and follow accordingly.
---
Also Read: Red vs Blue, Creative Challenges and Crossover Events: Fortnite Season 6