Free Fire Diwali celebrations are ending soon and the events are lining up for the players to reward them. Here is all about the Free Fire Diwali Dhamaka Sale in Gift Store that is having a massive sale!
Free Fire is currently celebrating the Diwali festival along with the Indian sub-continent and many events have been introduced to the players. These events contain some Diwali exclusive cosmetic items that can be obtained after finishing certain missions or using diamonds to purchase them. This new Diwali event has given massive discounts to the in-game Gift Store so that players can share the joy of Diwali with their friends.
Free Fire Diwali Dhamaka Sale: Gift Store at 50% off!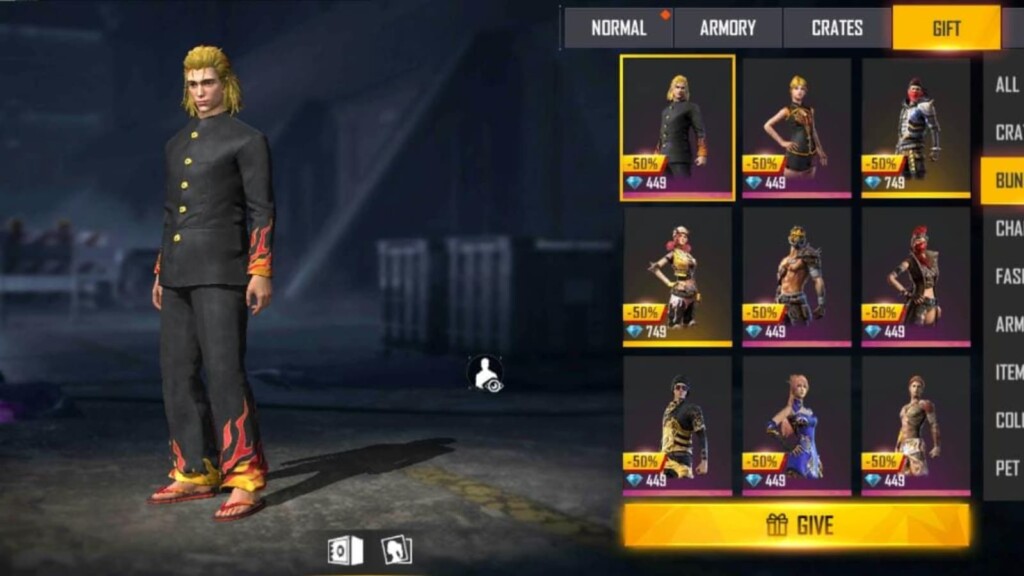 Diwali is the festival of lights and on the auspicious day, friends exchange gifts and sweets. To celebrate this, the gifting section of the store has received many discounts to celebrate this event.
Related: Free Fire Max, BGMI and Pokemon UNITE gets nominated for Google Play User's Choice Game Awards 2021
The Free Fire Store has many cosmetics ,vouchers, emotes and accessories that the players can buy for their friends in their friend-list. The items in the Gift Store cannot be obtained by the players themselves and therefore can only be gifted to other players.
The Gift section of the Store features the following: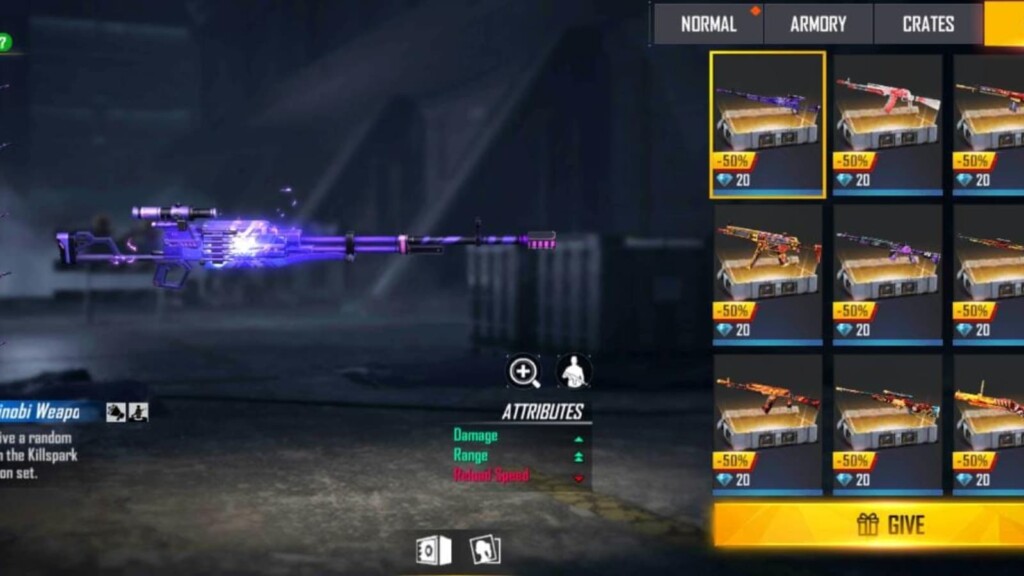 Weapon Loot Crates
Costume Bundles
Characters
Head skins/ glasses/ facepaint/ costumes
Gun Skins
Items and Vouchers
Loot Box skins
Pets
Every single item in the Free Fire Diwali Dhamaka Sale Gift Store is at a 50% off and half the original price.
How to gift items from the Gift Store?
First of all open the Free Fire App on your mobile devices.
After this open the "Store" section on the left side of screen and then on the "Gift" section on the top right.
Select any of the gift you want to send your friend and click on the "Give" option on the bottom.
Enter the player UID or select from your list of friends. However, you need to be Level 20 and above to gift.
Click on "Next" and then follow the prompts to gift the item!
Follow our Instagram page for more updates on gaming and esports!
Also read: How to get the M60 Viper Gangster in Free Fire Weapon Royale?