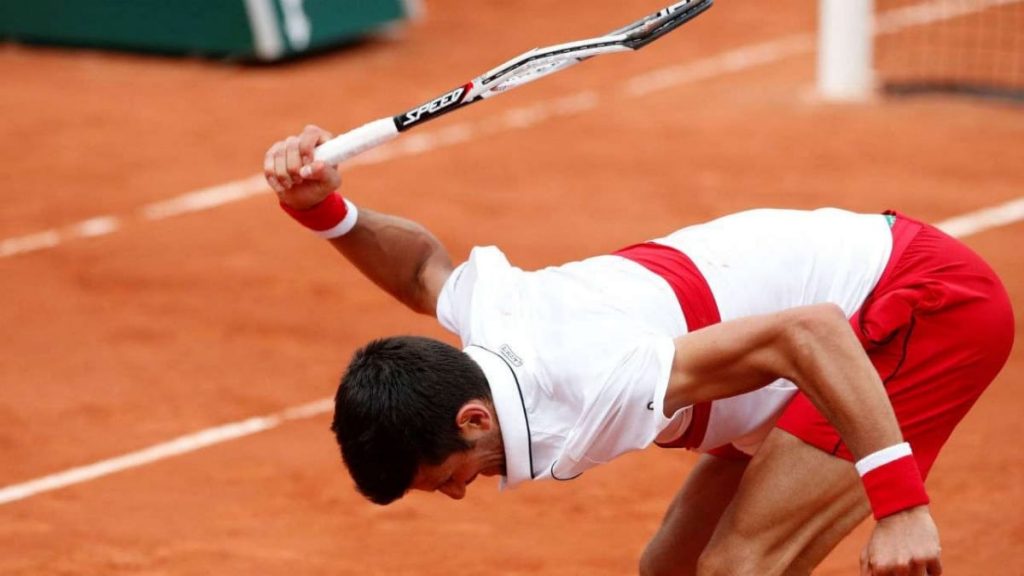 When Novak Djokovic is on the court, you are sure not to complain about his lack of passion during the match. The 33-year old Serb always tries to give more than 100% and even when things are not going in his favour, he tries to find ways to motivate himself. The integral part of it is battle cries, that especially helps Djokovic get charged up and boosts his confidence to a whole new level.
Being a set down and marred by injury during the quarterfinal match against Pablo Carreno Busta at the French Open 2020 on Wednesday, the 17-time Major winner yelled out such cries various times to help himself stage a comeback into the encounter. Djokovic eventually won the contest and moved into the semifinal at Roland Garros.
In the post-match conference, Djokovic spoke at length how these battle cries help him combat difficult situations during the course of a match.
I am not a robot: Novak Djokovic
When one of the reporters asked the Serb why he did not let out such motivational cries earlier into the contest, since they help him produce immediate results, Djokovic gave a befitting reply, saying he is not a robot.
"I understand what you are trying to say, but I am not a robot," Djokovic said. "I have got feelings, just like everyone, and on the court I experience a tornado of emotions – sometimes I need to be focused only on myself, to block every else out, other times I feel I need to release all of it in order to get myself going," he added.
Djokovic then admitted that it is not always that these outbursts always help him. Sometimes such cries lead him to lose some important matches as well. However, the Serb accepted the fact these cries significantly helped him on Wednesday and they were a major reason for his remarkable turnaround.
"It had happened in the past that I am able to turn things around when I am completely calm, and I have lost some big matches because of those emotional outbursts. So it is not a golden rule that those outbursts always work in my favour. But I see where you are coming from – today me shouting came in the right moment," added Djokovic.
Today, Novak Djokovic will play 5th-seed Stefanos Tsitsipas in the semifinals and the World No.1 enters into the match as favourite. If Djokovic clears the semis hurdle, he will be into his 5th final at Roland Garros, and will play either Diego Schwartzman or one of his greatest rivals, Rafael Nadal.
Expect more such outbursts from Djokovic to get himself pumped up for his 18th Grand Slam!
Also Read: Top 5 incidents when Novak Djokovic miraculously recovered from injury during a match