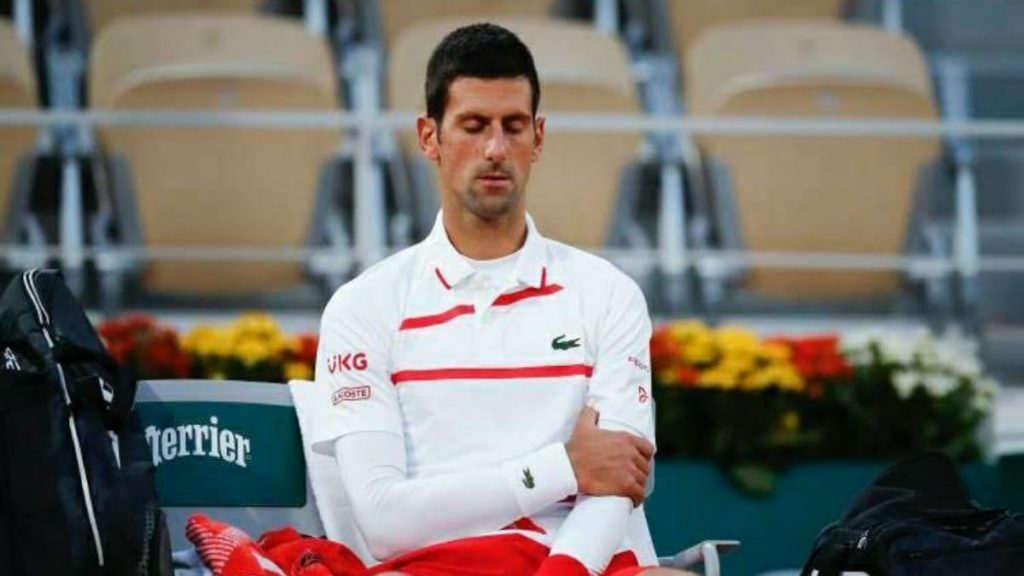 Recently, during his French Open 2020 quarterfinal match against Pablo Carreno Busta, Novak Djokovic took a couple of medical time outs hinting at a potential injury. At the end of the day, Djokovic won the match with a 4-6, 6-2, 6-3 and 6-4 scoreline.
When asked about the time outs Djokovic said, "I'm feeling okay. As the match progressed, I warmed up my body and the pain kind of faded away. It allowed me to play better and feel better."
This was not the first time when the current World No. 1 miraculously recovered from injury during a match. In this article today, we will recall 5 such moments when Djokovic did the same.
Australian Open 2020 Finals: Novak Djokovic vs Dominic Thiem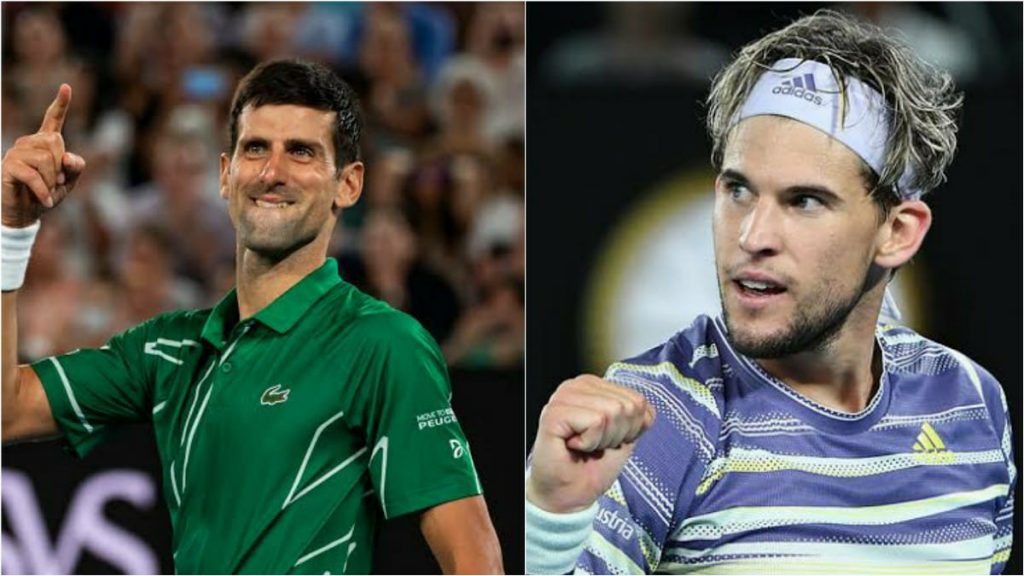 In his match against Dominic Thiem in the finals, Djokovic took yet another medical timeout in an adverse situation. Thiem was a set away from getting his first major title when Djokovic called for a trainer and went on winning 6-4, 4-6, 2-6, 6-3, 6-4. Explaining his timeout Djokovic said that, " I wasn't injured, but I was lucky"
Australian open 2020 Quarterfinals: Novak Djokovic vs Milos Raonic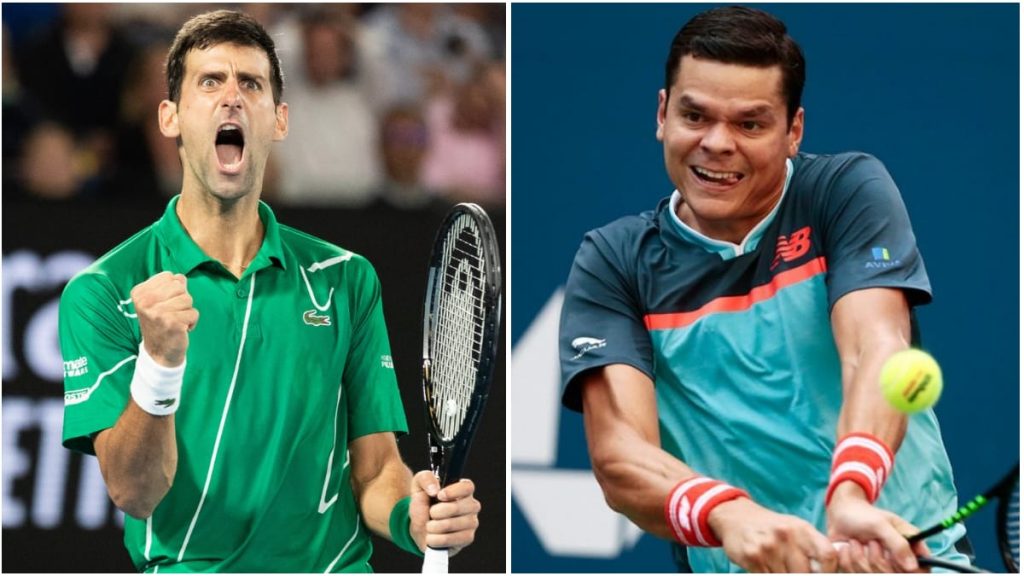 Djokovic claimed to be suffering from something he could not explain and went on to take medical time outs at crucial moments. He then mysteriously recovered and went on to lift the Australian Open title.
In his match against Milos Raonic, Djokovic took a medical timeout at 4-4 when Raonic had to serve. During the match he claimed, "I can't see," then went off the court. To which Raonic enquired, "is he allowed to do that?".
US Open 2019 2nd Round: Novak Djokovic vs Juan Ignacio Londero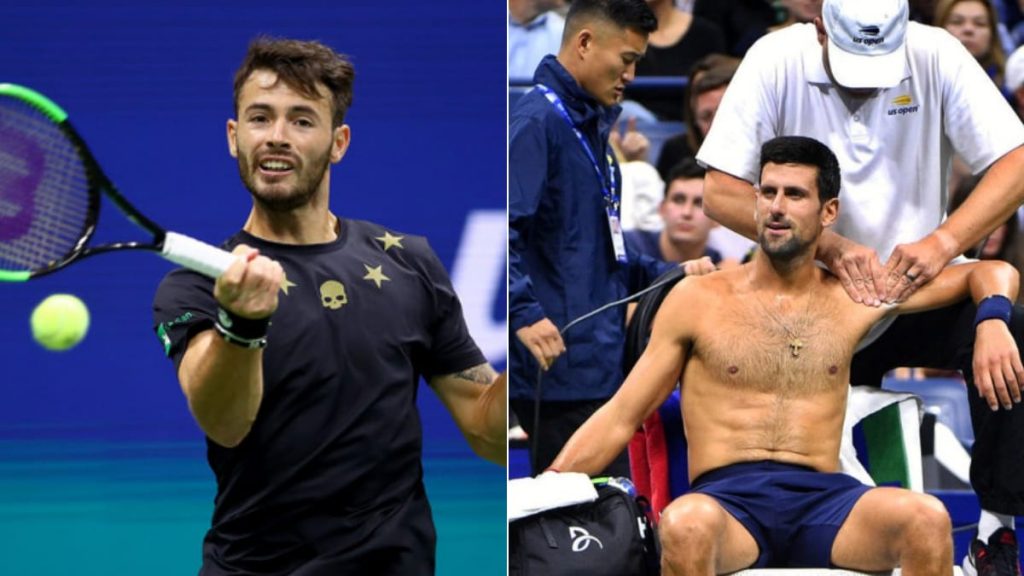 In his second round match of US Open 2019 against Juan Ignacio Londero, Djokovic called for a trainer when he was in lead 4-3 during the first set for treating his shoulder. It was during this match that the Mcenroe brothers called him an actor and sparked a controversy. He later went on to win the match comfortably 6-4, 7-6(1), 6-1.
US Open 2016 finals: Novak Djokovic vs Stan Wawrinka
Another controversial medical time out by Djokovic came in the US open 2016 finals against Stan Wawrinka. Wawarinka went on to win the match with a score line of 6-7 (1), 6-4, 7-5, 6-3. Stan later admitted he was surprised by the timing of the medical timeout and also said that usually the rule is for one session per injury. In the match Djokovic had called the trainer for the same injury more than once.
US Open 2005 1st round: Novak Djokovic vs Gael Monfils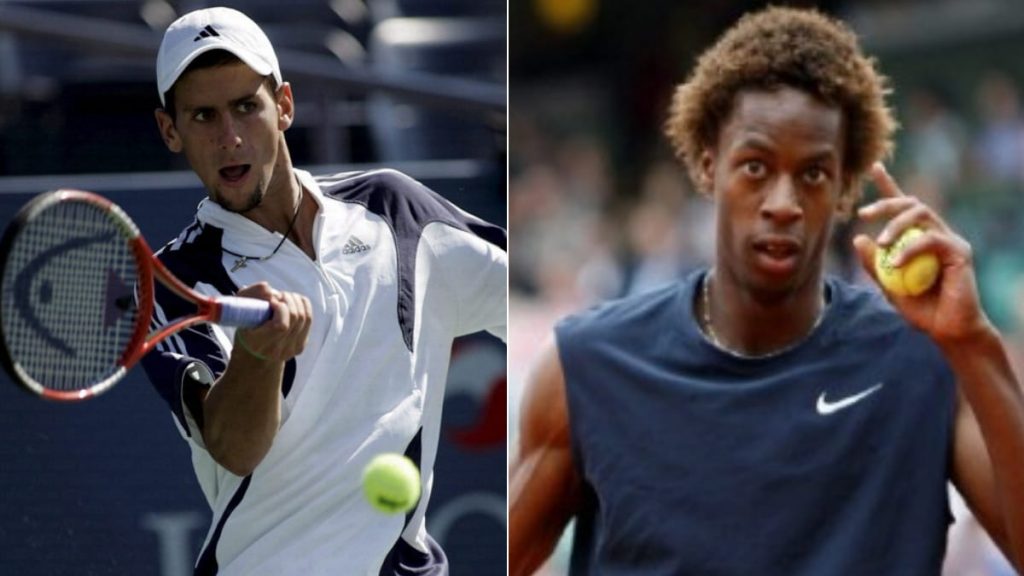 In the battle of young guns at the US Open 2005, Djokovic came out on top to defeat Gael Monfils 7-5,4-6,7-6(5),0-6,7-5. In the match Djokovic took a number of timeouts and later agreed the timeouts helped him. Monfils appealed to the umpire and also said he did not know whether it was fake or real. The contest lasted for over 4 hours.
Also Read: French Open 2020: "Conditions are perfect for Djokovic against Nadal," claims John McEnroe