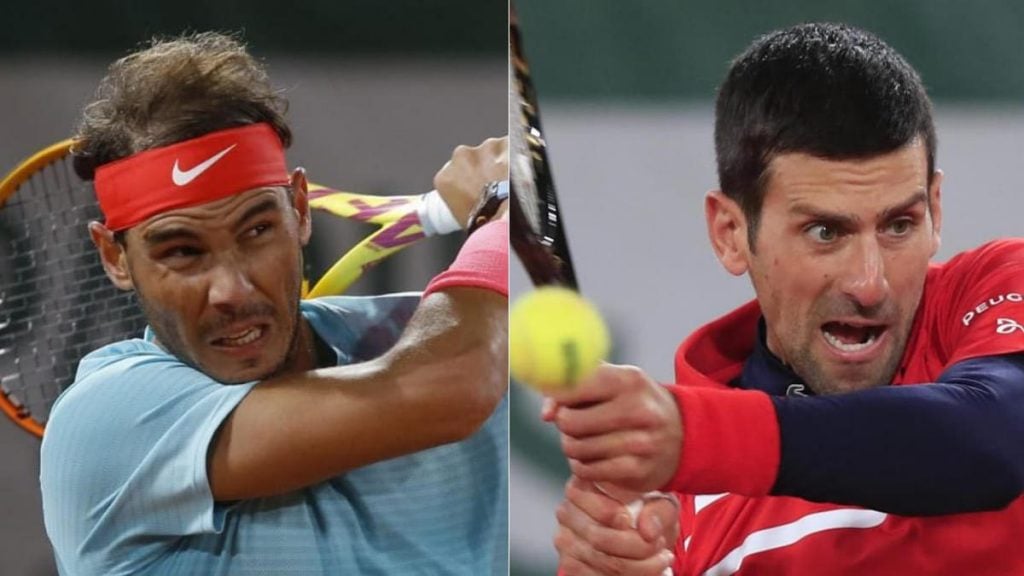 Novak Djokovic and Rafael Nadal are set for a showdown in the finals of the French Open 2020. The duo have battled through some tough waters to get to where they are. But alas, they have emerged victorious. The stakes are very high as these two gentlemen are chasing history.
When Djokovic, the man who has almost been unbeatable this year, is to battle against Nadal, the man who is almost unbeatable on clay, you can guarantee it, that it will be nothing short of a sight to behold. 
Match Details
Fixture: Novak Djokovic vs Rafael Nadal
Date: 11th October 2020
Tournament: Roland Garros 2020
Round:Finals
Venue: Paris, France
Category: Grand Slam
Surface: Red clay
Prize money: Approx. €1,600,000
When and where to watch
Approx. 3 p.m CEST (Tentative), 6:30 p.m IST
Live Telecast: USA – NBC / Tennis Channel | India – Star Sports / Disney+ Hotstar VIP
Rafael Nadal vs Novak Djokovic: Match Preview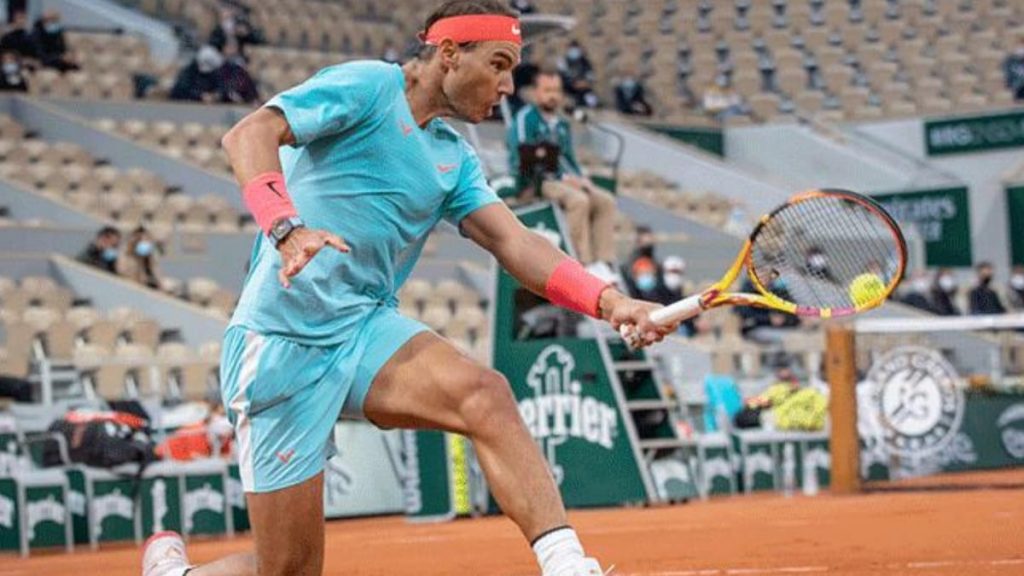 Novak has had a dream run this year. He has already picked up a Grand Slam title at the Australian Open 2020. Coming into the French Open 2020, he has lost just once officially, the default handed to him at the U.S Open 2020. Djokovic won a clay court Masters tournament, the Italian Open 2020, a week before setting foot on the grounds at Roland Garros. He won his first 3 matches at R.G 2020 without dropping more than 5 games. His quarter-finals opponent Pablo C. Busta was the first one to finally get a set off of him. Djokovic played a 5 setter against Stefanos Tsitsipas after being 2 sets up and facing a match point. The Serbian won 6-3, 6-2, 5-7, 4-6, 6-1.
Rafa, a 12-time French Open Champion, has displayed incredible form. He has succeeded to execute his gameplan very well in this tournament. The Spaniard hasn't dropped a single set on his way to the finals. He defeated his semi-finals opponent Diego Schwartzman 6-3, 6-3, 7-6(0). Schwartzman had just ousted the King of Clay at the Italian Open 2020 the week prior. Nadal already picked up a Mexican Open 2020 title this year. He has his eyes set to level up with Roger Federer's Grand Slam record of 20.
Rafael Nadal vs Novak Djokovic: Head-to-Head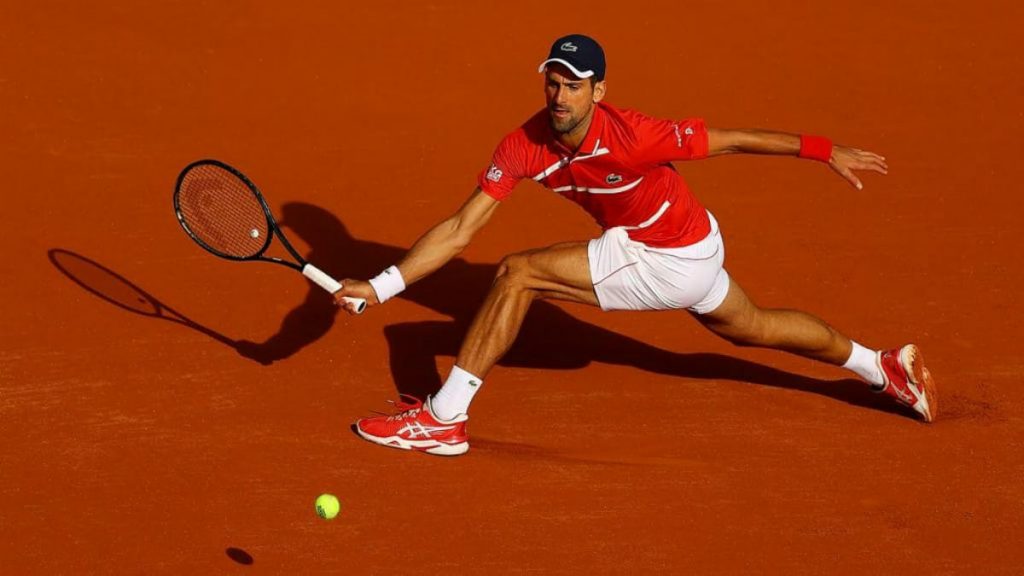 The duo have battled against each other 55 times in the past. Djokovic leads this head-to-head, having won 29 times. Nadal has only been beaten twice in his entire career at Roland Garros. One of these two defeats was handed to him by Djokovic at Roland Garros 2015. They have met each other on clay 24 times. Nadal came out on top on 17 of those occasions.
Their last meeting came about earlier this year. Djokovic vanquished Nadal at the ATP Cup finals 6-2, 7-6(4). In their last meeting on clay at the Italian Open finals 2019 however, Nadal won 6-0, 4-6, 6-1.
Rafael Nadal vs Novak Djokovic: Match Prediction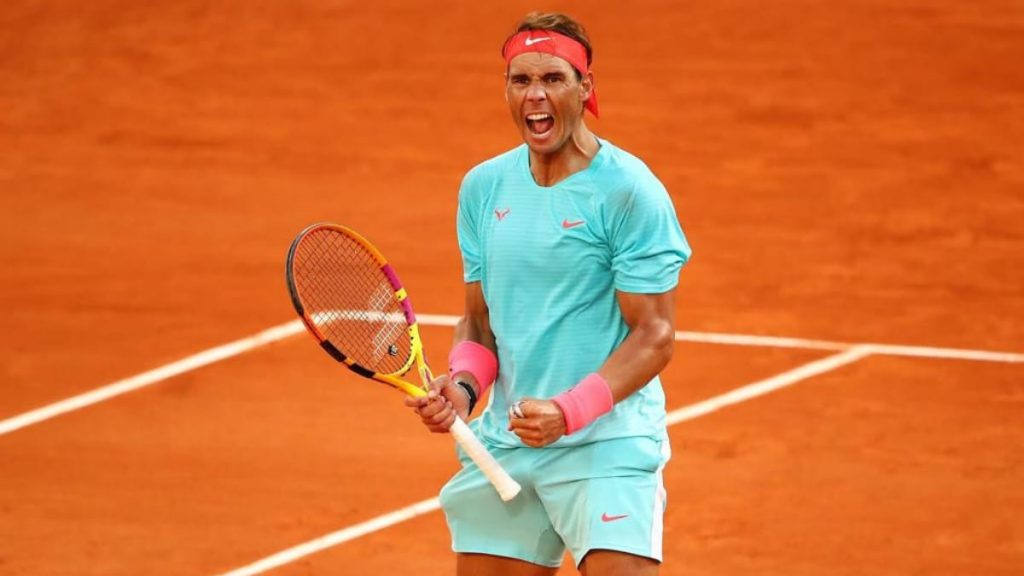 This meeting won't be anything less than extraordinary. It seems like the pendulum can swing either way. Djokovic hasn't won against Nadal on clay since 2016 and played a fairly exhausting match in his semi-finals. Citing these, it looks like Nadal will succeed in adding another Grand Slam title to his mantle.
Match Prediction: Rafael Nadal wins the French Open 2020 after playing a 5 set match against Djokovic.
Also Read: French Open 2020: "Can't say I feel less pressure" Rafael Nadal gets candid about his state of mind