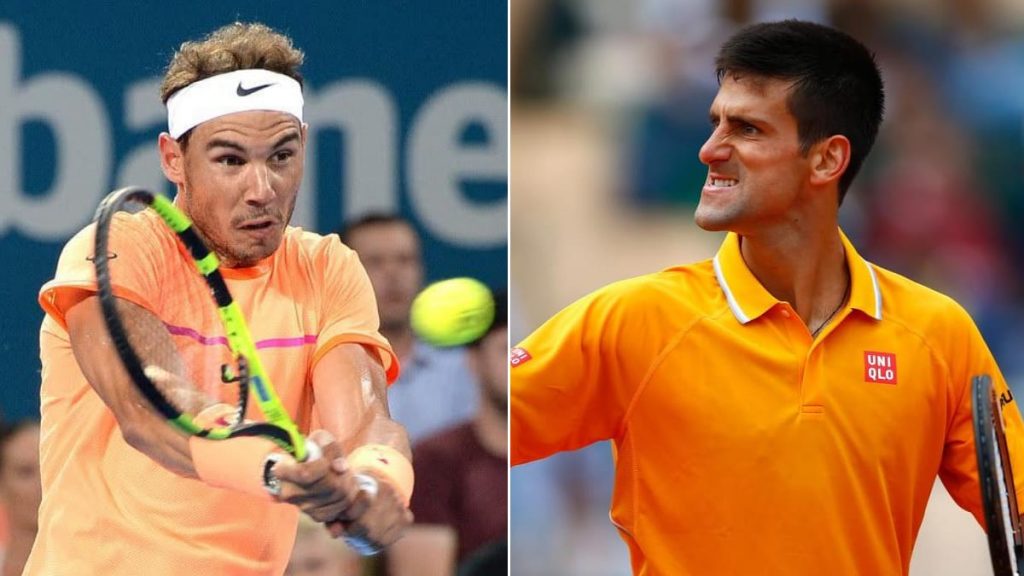 Two of the greatest players of all time are set to clash in the finals of the French Open 2020. World No.1 Novak Djokovic will lock horns with World No.2 Rafael Nadal for the 56th time.
The duo have played a major part in elevating the sport of tennis to where it currently stands. With their indomitable fighting spirits, they've maintained dominance in the men's tennis ever since their emergence along with another all-time great, Roger Federer.
The Spaniard and the Serbian are set to produce quite a show for the spectators in the court Philippe-Chatrier in the finals of Roland Garros. Both are at the top of their form, both mentally and physically.
18-time Grand Slam champion, Chris Evert expressed her opinions on the accomplishments of Nadal and Djokovic. She praised the pair for their consistency and unbelievable dedication which has lifted the sport of tennis to the highest platform imaginable.
During her interview with Eurosport, Evert commended the fighting spirit of Rafa and the machine-like consistency of Djokovic. She also elaborated on what the Serb's biggest weakness is.
Related: "Djokovic is the toughest opponent," says Rafael Nadal ahead of Roland Garros final clash
"Rafael Nadal fights for everything, but Novak Djokovic is at times…not human," says Chris Evert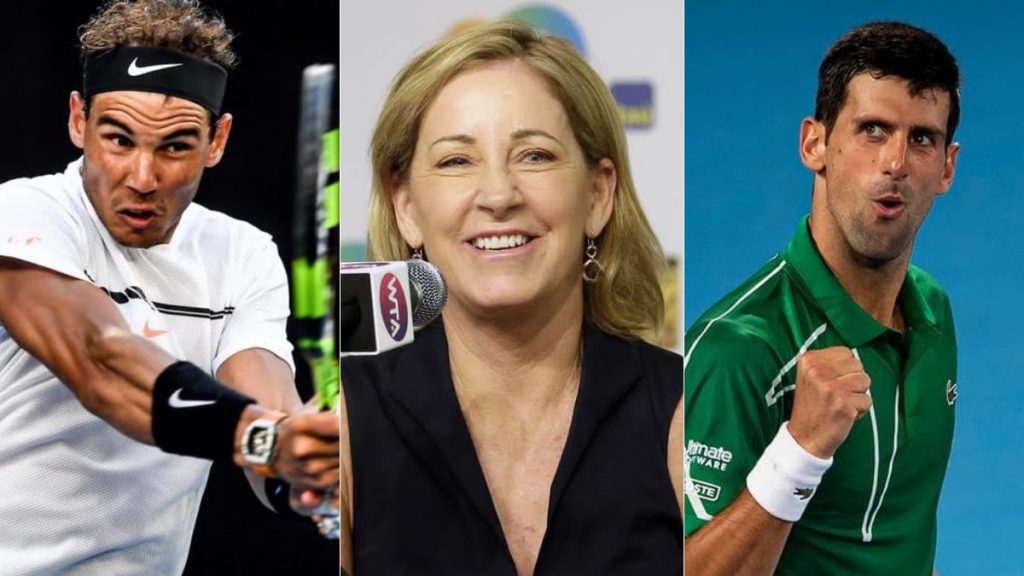 In her conversation with Eurosport, Evert said, "I look at Nadal and see a warrior, fighting for everything. He's going to leave blood on the court."
She seemed as hyped as everyone else is for the upcoming clash which will either add another Grand Slam title to Djokovic's 17 or to Nadal's 19.
Evert continued, "Novak is at times, not human. I look at Djokovic and I see more of a robot, but in a good sense. The mental part of his game is a level ahead of everyone else, it's awesome. His game is flawless, he doesn't make errors, he moves well, he has good defence and offence."
She then proceeded to mention the only weakness she thought the World No.1 had, i.e, himself. Djokovic has been unbeatable this year. He was only handed a loss at the U.S Open 2020 due to his disqualification from the tournament.
Evert revealed, "If he (Djokovic) has a weakness, it would be himself. If he's not in the mood to play or he's upset or whatever. But he's like a wall. It's hard to get through a wall."
She still seemed enamoured and simply astonished by the level of tennis these players produce. They are chasing down history. Their upcoming clash will be nothing short of a sight to behold.
Also Read: French Open 2020 Men's Final: Rafael Nadal vs Novak Djokovic Preview, Head-to-Head, Prediction for Roland Garros