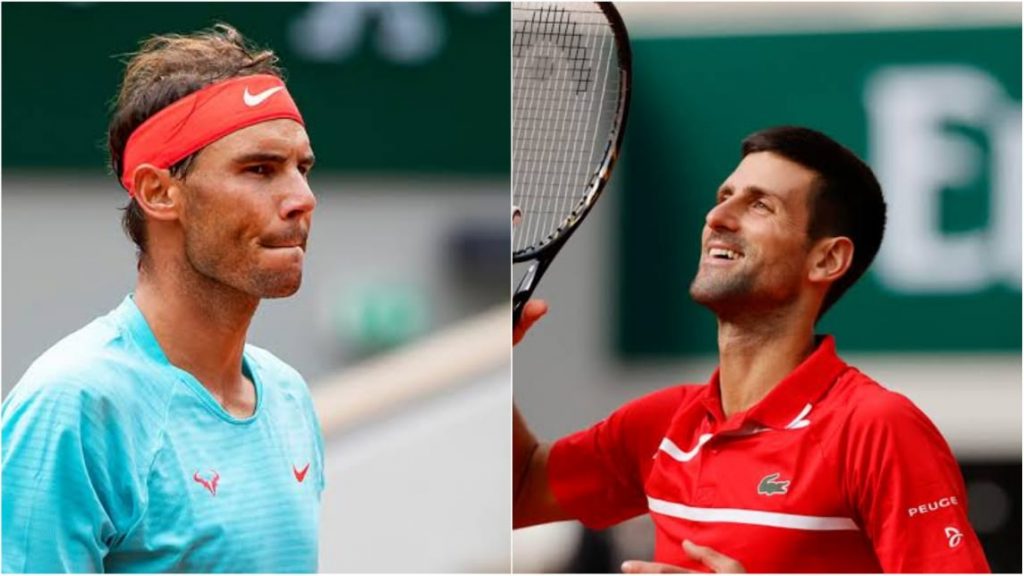 After his straight-sets win over Diego Schwartzman with a scoreline of 6-3 6-3 7-6(0) in the semi-finals. Rafael Nadal reached his 13th Roland Garros final. Nadal, who is yet to drop a set in this tournament, will be looking to grab his 20th Grand Slam title.
After Novak Djokovic came through his semi-final match against Stephanos Tsitsipas in 5 sets. He has set up another Nadal vs Djokovic final. The duo will face each other for the 56th time. Novak will be looking for his 18th grand slam title and a 2nd French Open title.
"Novak is one of the toughest opponents possible," says Nadal
When asked about the match-up against Novak, Nadal said, "I know I have to make a step forward. I think I did one today against Diego. But for Sunday it is not enough. I need to make another one. That's what I'm looking for. I going to work hard to try to make that happen."
Nadal believes he will have play at his best, otherwise he will be in a tough situation against the World No. 1.
With the impeccable record that Nadal has at the French Open, Djokovic will also have to be at his best. Though, Novak showed some injury concerns in his quarter-final match, he didn't show any signs of discomfort in his semi-finals.
With both players showing immense respect for each other before the clash, a high intensity final battle is on the cards.
Also Read: French Open 2020 Men's Final: Rafael Nadal vs Novak Djokovic Preview, Head-to-Head, Prediction for Roland Garros