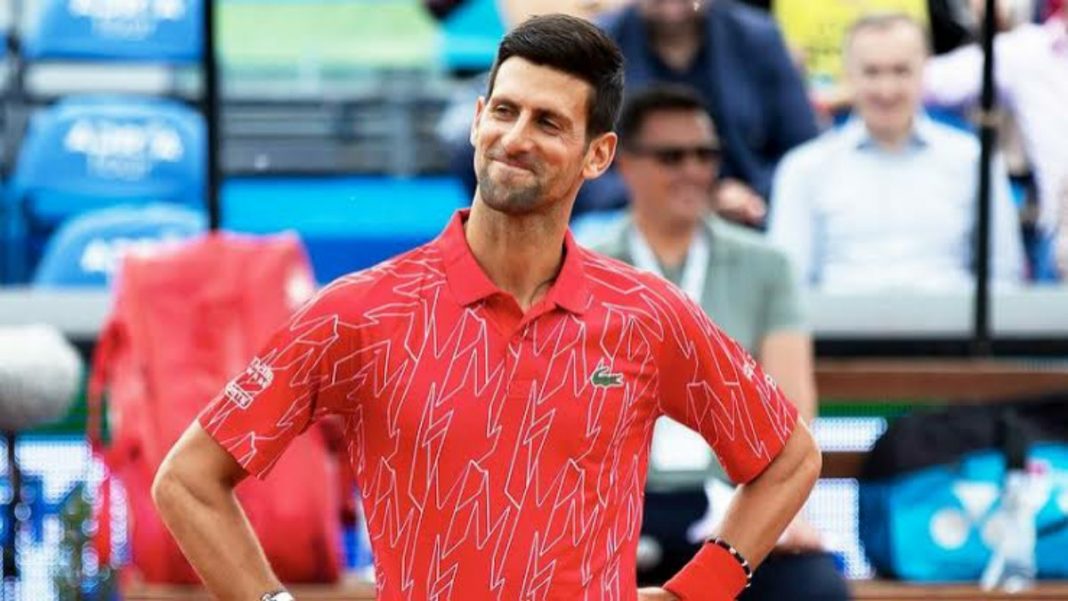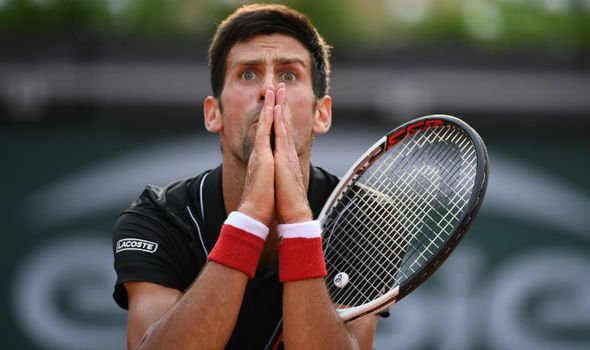 The Serbian world no.1, Novak Djokovic was all over the news last month after umpires defaulted him from the 2020 US Open. The unfortunate exit made him lose his only match of the current season.
This time at the French Open, after his round 3 match, he wanted the lines-judge removed. In his interview, he stated that there was no need for the on-court lines umpires and that technology should replace manual calls made by them. Soon after, in round 4 against Karen Khachanov, he hit the lines judge on the head, yet again, by mistake. Fortunately, he was not disqualified as it was amidst the point.
Narrowly escaped a default
Novak Djokovic stepped on the Philip Chartier to play against Karen Khachanov. In the first set, while hitting a return of serve, Novak mis-hit the return. It straight banded the chair umpire on the head, who was sitting to inspect the alley balls towards the deuce court.
Novak's heart must've stopped yet again, but fortunately, this happened amidst the point. Since it was not targeted or aimed towards the official, Djokovic saved himself from any penalty for it. The World No.1 was quick to check on the official's health, as his opponent Karen Khachanov was also quick to have a look at the umpire. However, since this was a complete mis-hit, no action was taken against the Serbian.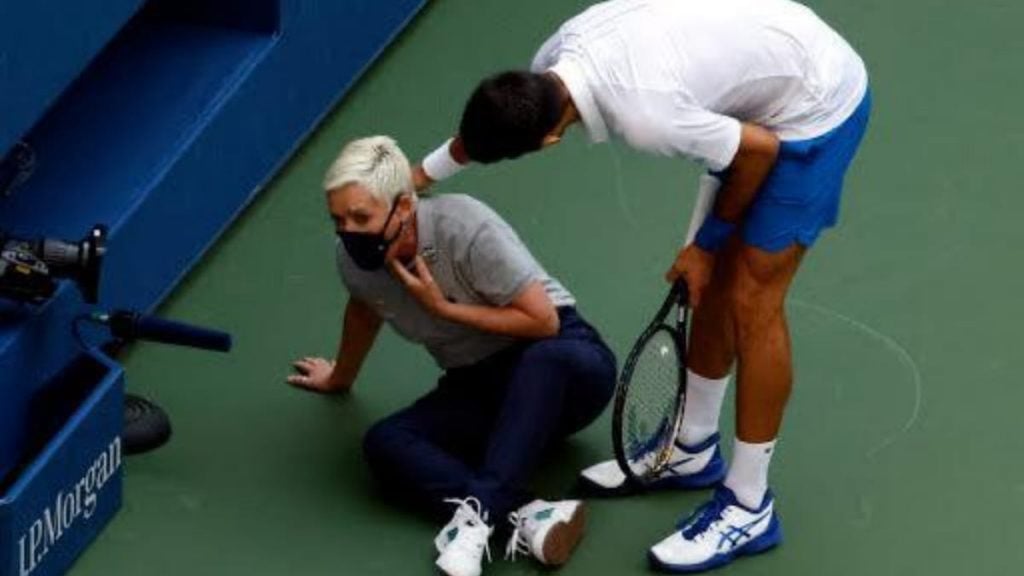 It will be interesting to see Novak's views on the incident after the match. He will surely advocate further his stand to remove the lines judge and put technology in place.
Also Read: "No need of lines judges" Novak Djokovic demands removal of linesperson