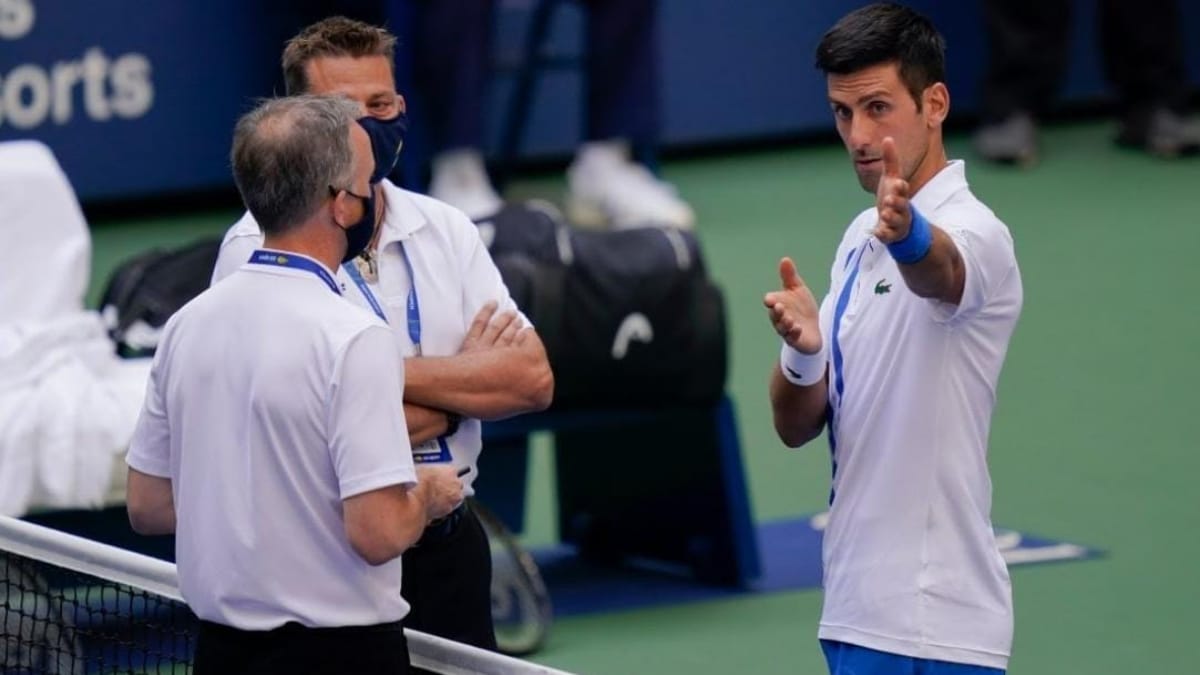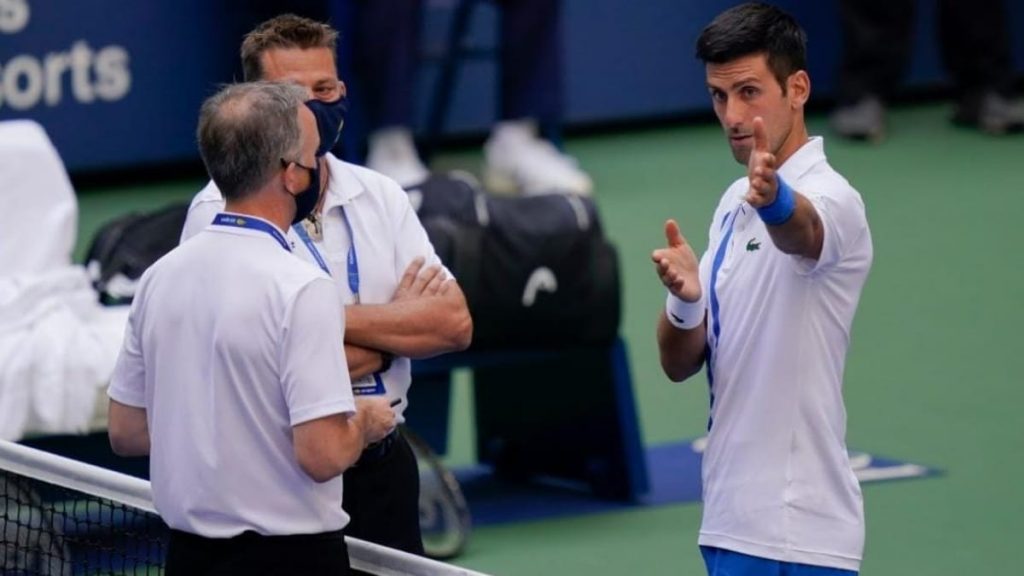 Novak Djokovic made headlines across the globe after he was disqualified from the 2020 US Open (with the reason being him hitting the ball at the lines umpire). Now, almost a month later, Novak Djokovic feels that lines umpire should be removed from the on-court setup.
World no.1 spoke at the French Open 2020 press conference to address the same issue.
I would probably have less chances to do what I did: Novak Djokovic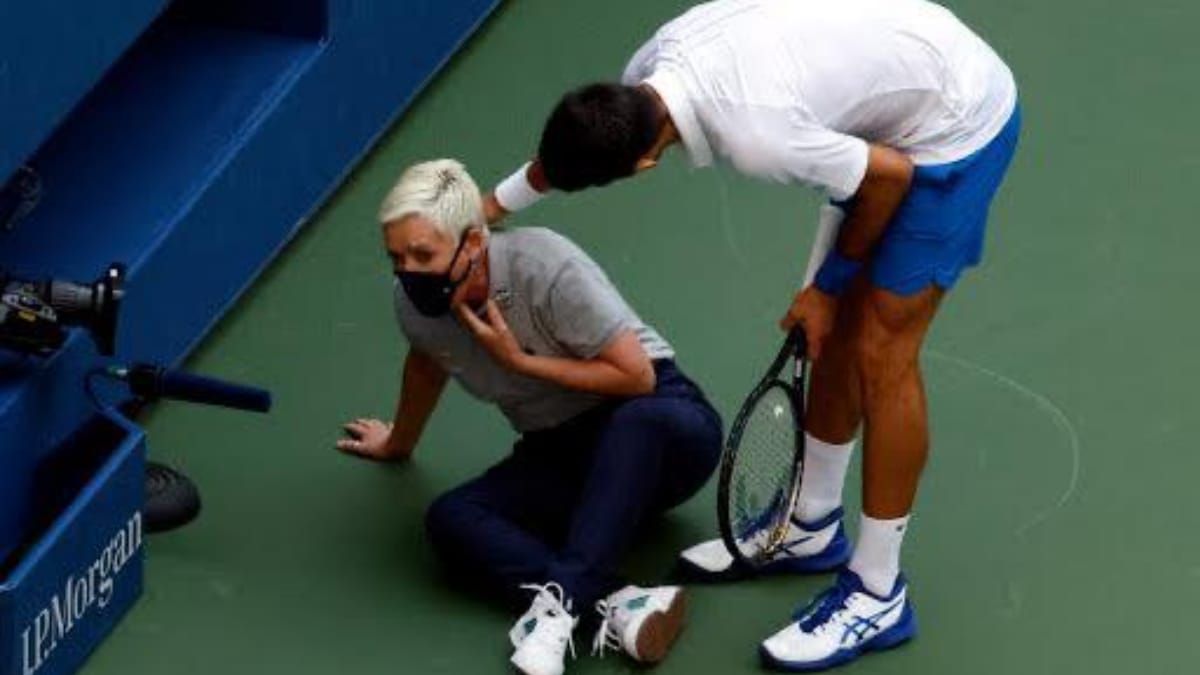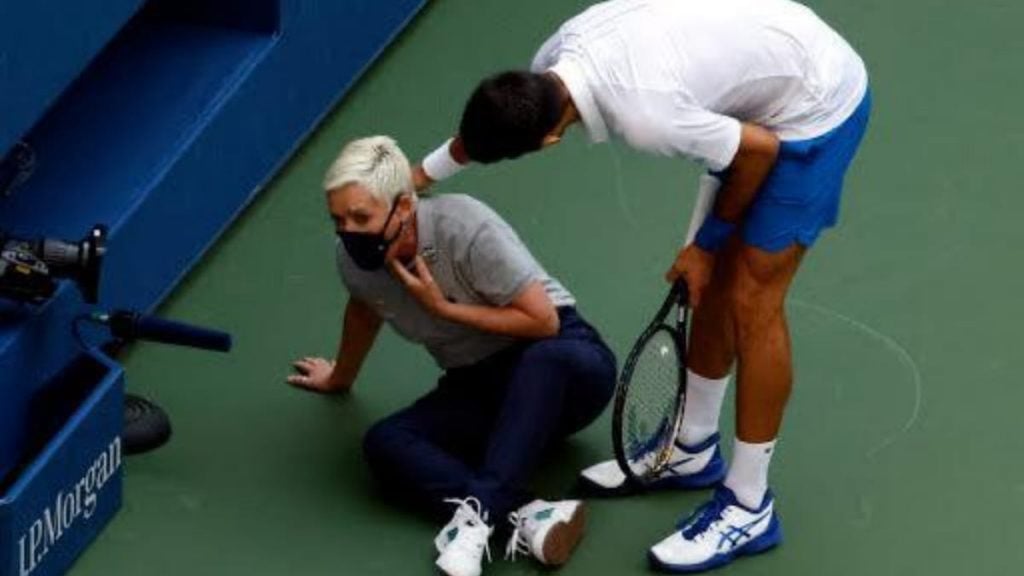 After his win against Daniel Elahi Galan, Djokovic gave his opinions at the on-court setup. The traditional setup has a chair umpire, six ball kids and lines umpires. But Djokovic feels that out of the three units, technology should replace the lines persons.
"The technology is so advanced right now, there is absolutely no reason why you should keep line umpires on the Court. That's my opinion," he said.
"Of course, I understand technology is expensive. So, its an economical issue and a question mark But I feel like we are all moving towards that, and sooner or later there is no reason to keep line umpire," Novak added.
Players have also criticised the ongoing slam to skip using the hawkeye. But Novak is still stuck at the US Open that witnessed his most unfortunate loss at a grand slam.
Related: French Open 2020: Pressure builds for 'hawk-eye' after disputes, Dominic Thiem shows full support
Djokovic feels there is no reason to have lines-umpire
The world no.1 has reached the quarter-finals at the French Open. Djokovic has asserted that with time the tradition will have to change. The Serbian added, that if the technology was used at Cincinnati Open or US Open, the incident that caused his default could be avoided.
"With all my respect for the tradition and the culture we have in this sport, when it comes to people present on the court during a match, including line umpires, I really don't see a reason why every single tournament in this world, in this technological advanced era, would not have what we had during the Cincinnati/New York tournament," Novak said.
"Yes, ball kids, of course, ball person, yes, but line umpires, I don't see why anymore, to be honest. Maybe you can tell me if there is any significant reason why we should keep other than the tradition that we had and have in this sport. Then I would also probably have less chances to do what I did in New York," concluded the 17-time Grand Slam winner.
Novak Djokovic is up against the Russian Karen Khachanov, in the quarterfinals at Roland Garros 2020.
Also Read: French Open 2020: Novak Djokovic Stops Match to Help Opponent at Roland Garros