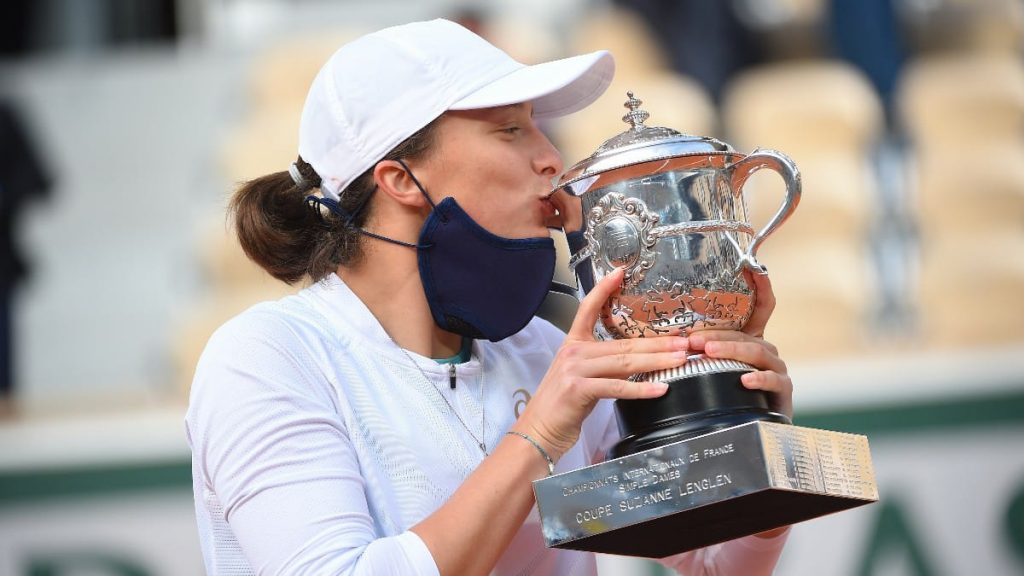 Polish player, Iga Swiatek has earned her first major title on her first attempt at the French Open 2020. She is the first person from Poland to win a grand slam. Defeating Sofia Kenin to win her first title, Swiatek moved to tears after her phenomenal victory.
Throughout the slam, she has not dropped a single set. Swiatek has registered herself in the books of history, claiming her title at her first attempt. The Roland Garros women's singles champion won 6-4, 6-1 in the finals in an hour and a half. She has a career-high ranking of No. 48 in the world, one of third-highest ranked teenager along Amanda Anisimova and Coco Gauff.
Who is Iga Swiatek?
Iga Swiatek was born on 31st May, 2001, in Warsaw in Poland. Her father, Tomasz Swiatek is a former Olympic rower who was a part of the Seoul Olympics, held in 1988. She first burst onto the scenes by lifting the junior Wimbledon title in 2018.
Records broken by Swiatek
Iga Swiatek: The first Polish to win a slam
Tennis players from Poland have made a tremendous success at the sport. However, none have reached the milestone that Iga Swiatek reached on her debut at French Open. She is the first person of Polish origin to win the grand slam. Even fellow player Agnieszka Radwanska too complimented her achievement.
Lowest ranked player to win Roland Garros since 1975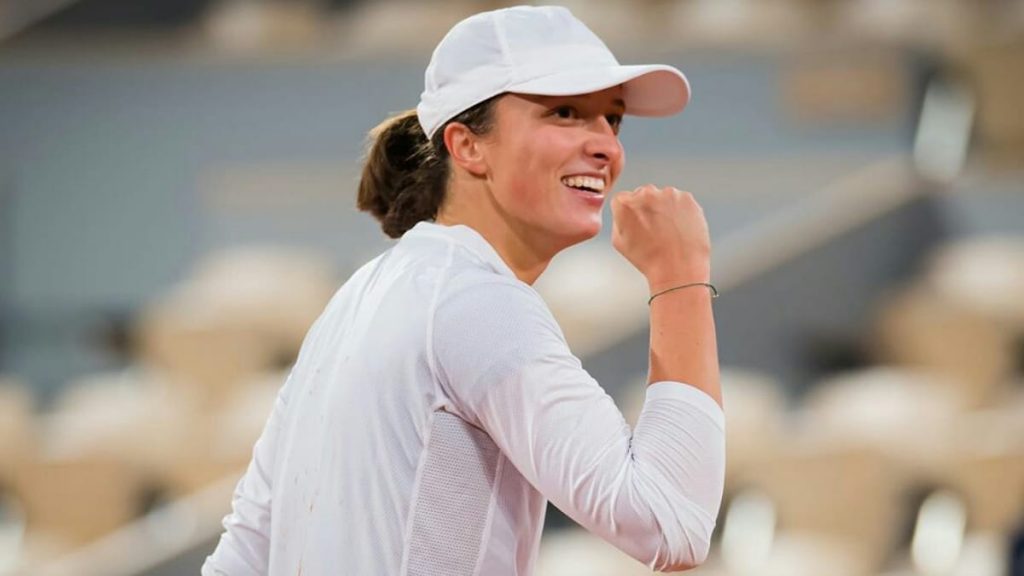 Iga Swiatek wins the French Open 2020, after being world no.54 as she entered the draw. She is the lowest-ranked woman since 1975 to win the French Open title.
19 years and 132 days of age
After Jelena Ostapenko, Iga Swiatek is the only player to win a French Open at such a young age. The Polish player is 19 years old as she wins her first major at Roland Garros.
Drops no sets on way
The Polish woman en route to victory dropped no sets in the whole slam. On her victories from round one to the final, she won seven rounds in straight-set wins. She gave her opponents not even a ray of hope that they could defeat her.
The Polish Swiatek will receive a great jump as the rankings will updated. After her victory at Roland Garros, she will register her name in the record books post this extraordinary achievement.
Also Read: "Two years ago, I won the Junior Grandslam at Roland Garros and now I'm here," Iga Swiatek overwhelmed by claiming her Maiden French Open title