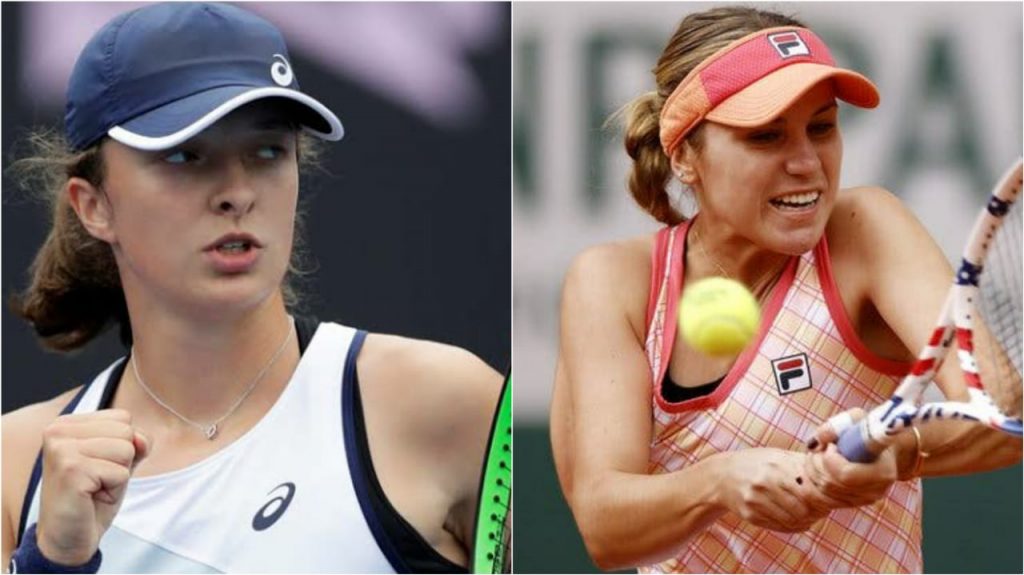 At French Open 2020, the final is going to be played between Sofia Kenin and Iga Swiatek. After winning against Nadia Podoroska 6-2 6-1, Swiatek reached her maiden grand slam final. On the other hand, Kenin won her semi-final against Petra Kvitova 6-4 7-5, will be looking for her 2nd Grand Slam title.
The French Open will see a rare sight with both the players being under twenty-one. This was last seen in the 2008, when Maria Sharapova defeated Ana Ivanovic in the finals of the Australian Open.
Both Iga Swiatek and Sofia Kenin will be looking to reach new grounds in their respective tennis careers.
Iga Swiatek
The 19-year-old has powered her way through to the finals without losing a set. She will be looking to continue her dream run and get the best out of Sofia Kenin in the finals. Swiatek became the lowest-ranked player to reach the finals of the French Open. Interestingly, she is also yet to lose a set in the doubles event. She will be looking to get a twin crown at this year's French Open.
Sofia Kenin
With her win over Petra Kvitova, the highest-ranked American will be looking to win her second major title. Kenin has lost 3 sets en-route the finals. She lost in the quarter-final stage of the doubles event in a 3-set encounter. With a career-high ranking of 4, Kenin will be looking to break into the top 3 for the first time. Kenin broke inside the top 5 for the first time earlier this year after winning her 5th WTA singles title.
The final clash will be worth witnessing as the fourth-seeded Sofia Kenin will be looking to stand her ground against the power-hitting Iga Swiatek, who is, as stated already, the lowest-ranked player to reach the finals of Roland Garros.
Also Read: Difficult to get respect, easy to lose it," says Sofia Kenin ahead of her Roland Garros final clash against Iga Świątek