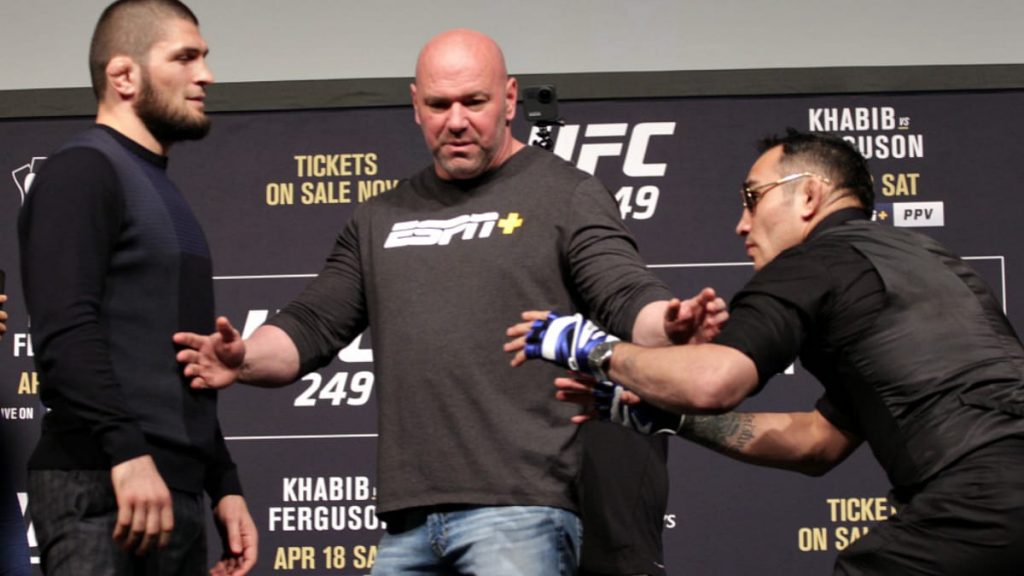 The UFC lightweight champion, Khabib Nurmagomedov pour oil in the fire between him and Tony Ferguson by saying that Tony is 'finished' in the latest interview. Khabib also said that he doesn't see Tony as a threat now and he is already finished by Justin Gaethje and now there is no coming back for him. He also proposed a fight for Tony to fight Islam Makhachev instead of him.
Khabib says, "Very good chance that a fight with Island Makhachev, and after that, he can fight for the title. If he wins, but I think his time is finished". Khabib proposing this fight against an opponent who is not even in the top 10 rankings against the former interim champ is a brave step to humiliate Tony.
Ali Abdelaziz also offered Tony to fight Makhachev and offered him 200k if he wins this fight.
The EL Cucuy shut the mouths of Khabib and Ali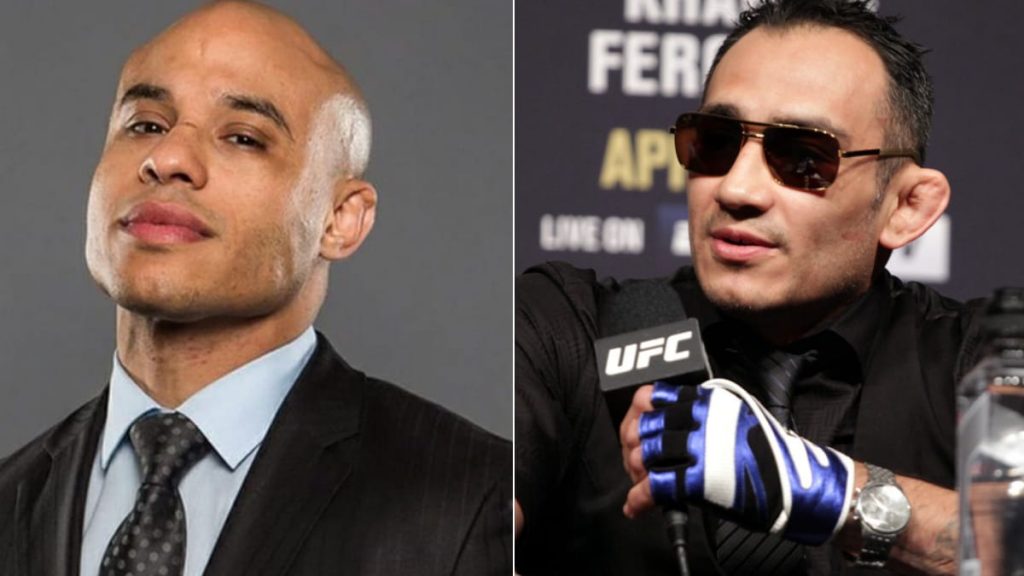 Tony Ferguson doesn't seem pleased with Khabib saying him he is finished. Replying to Ali's tweet "Champ you said I owe 200k here we go fight Makhachev and you get your money, it's your move, real talk".
El Cucuy replied, "F*** your bribe lowlife. Tell your client on Instagram Khabib Nurmagomedov (since you run his twitter account) He owes me 200k and 20 push-ups 'Merica MF#'. For Tony, this fight doesn't see much sense as Makhachev still has to fight a top 10 opponent and if he wins again Tony it will catapult his ranking.
Ali doesn't take much time and replied, "You keep asking for 200k. You have to earn it show up, beat Makahchev if you can, and after that, you double-dip, a paycheck from UFC and paycheck from daddy and I do manage both, and guess what they fighting each other. You never got to fight Conor right"?
Also Read: "Stupid Tony Ferguson is finished now" – Khabib isn't excepting to face Tony Ferguson ever