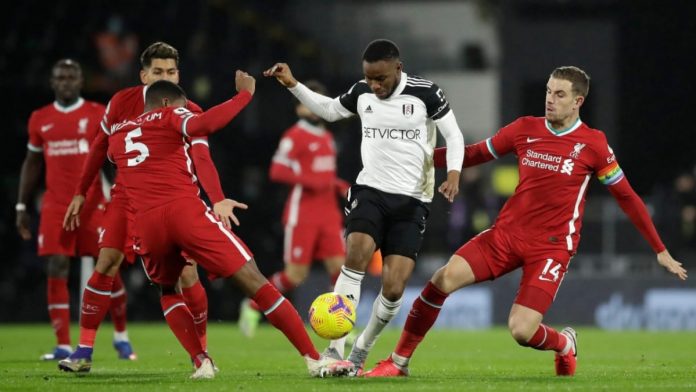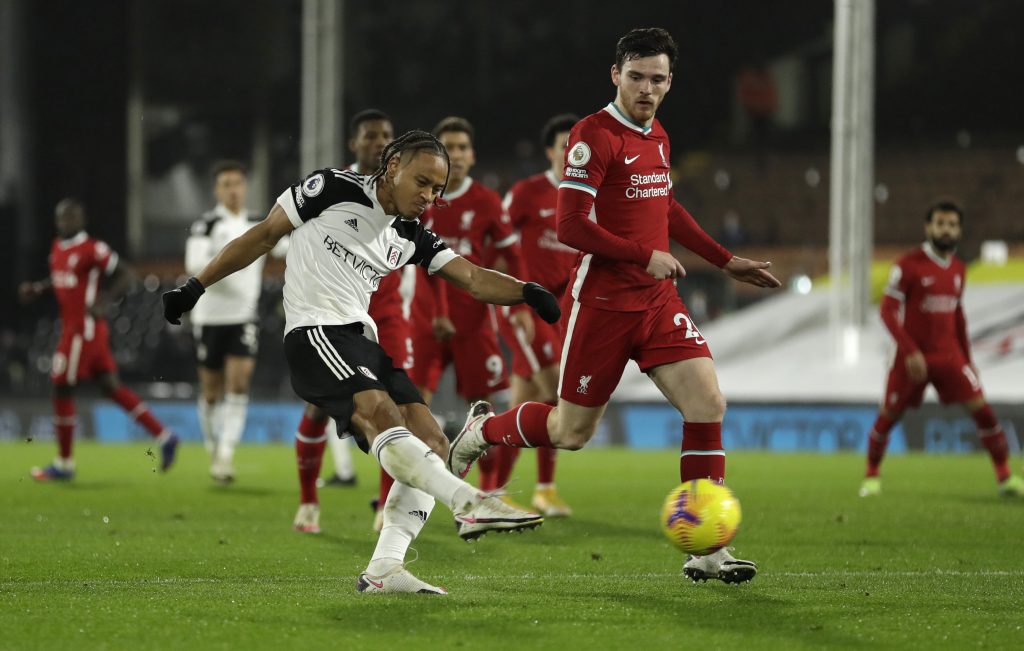 Fulham did everything right as they tormented Liverpool throughout the evening at Craven Cottage. Fulham's forwards Ademola Lookman and Ivan Carvaleiro were menacing and Liverpool's defense could hardly keep up with the duo. It was the returning goalkeeper Alisson Becker who kept Liverpool in the game with his saves which have become a routine for him.
Totally undeserved draw for Liverpool
Both Fulham and Liverpool didn't deserve this result for all the efforts they put in. Fulham deserved a win while Liverpool didn't deserve this draw at all. It was unlucky that Liverpool had been given a penalty only when there were 10 minutes left on the clock. Up until then Fulham had beaten Liverpool in every aspect as the Reds failed to carve out any real opportunities.
Fulham started the match brightly and turned it up several notches in the first half itself as Liverpool took their time to get into gears. Trent Alexander-Arnold was overrun by Ademola Lookman in the right side of the pitch as Ivan Carvaleiro posed a constant danger on the other side with his pace. Alisson Becker was the difference as he made a string of saves to keep his side in the running.
In the 25th minute the ball bounced of Mohamed Salah and went to Ademola Lookman. The latter passed it to Bobby De Cordava who took shot it powerfully to the far corner. Alisson could do nothing to keep that out and Fulham deservedly took the lead. Mohamed Salah went close to equalizing in the 44th minute when he turned around and shot a bit too wide.
Fulham sat back and absorbed all the attacks Liverpool made and made life difficult for them with their deep defense. Liverpool's young defender Neco Williams was fouled right near the Fulham penalty box and Gini Wijnadlum stepped up to take the free kick. His shot clattered against a Fulham defender and hit Aboubakar Kamara's hands. The referee had to give the penalty there and a VAR check confirmed it too and Mohamed Salah converted the penalty.
A goalkeeper job well done
Fulham goalkeeper Alphonse Areola deserves special praise as he made vital saves with one in particular being that of Jordan Henderson's near post shot. Takumi Minamino and Roberto Firmino had combined in the edge of the area for a one-two passing moment and the latter passed the ball through for Jordan Henderson. The Liverpool captain took a powerful shot but it was near Areola and he had to dive down to save the shot. Later Curtis Jones made a beautiful run and lined up to take a powerful shot but failed in the end as his shot was too near Areola.
Alphonse Areola almost saved the penalty too but was unlucky as it carried too much power. Mo Salah has made it a habit of shooting down the middle as the keeper always dives to one side. Areola guessed it correctly and got to the ground to keep the shot away but it was too powerful for that. Fulham need to thank Areola for keeping them in the game, just like Alisson Becker for Liverpool.
Also read: Real Madrid defeat Atletico Madrid to win the Madrid Derby