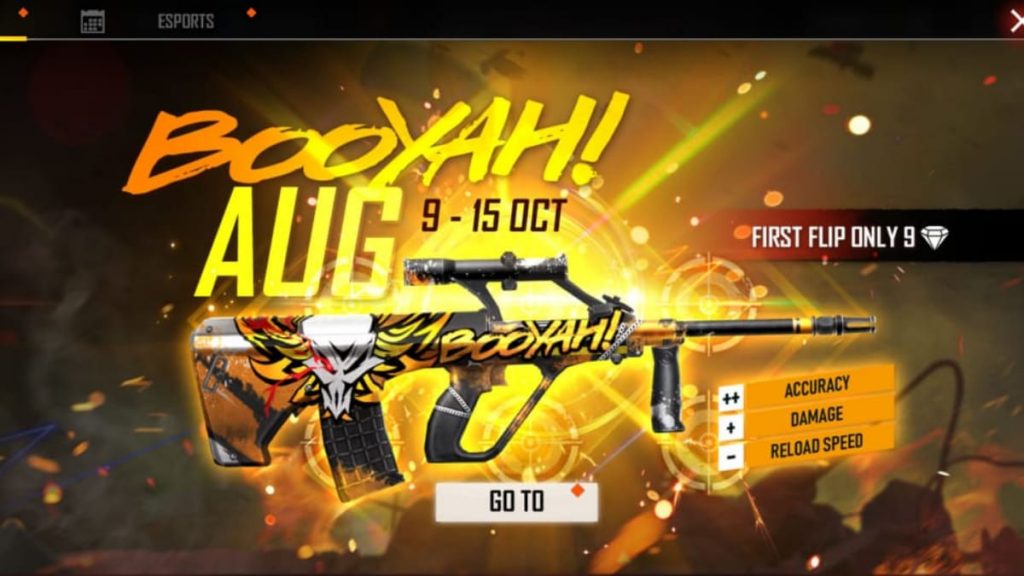 Skins have become an integral part of games. Skins give an ebullient feel in game to play.
It increases the purview of a player and these skins used by content creators attract more players to play the game.
It's a win-win situation for both. The developers have filled season 29 with fun-filled and challenging activities and notable events.
I will be discussing about Aug Gun Booyah Day Event today.
How to get Aug Gun Booyah Skin: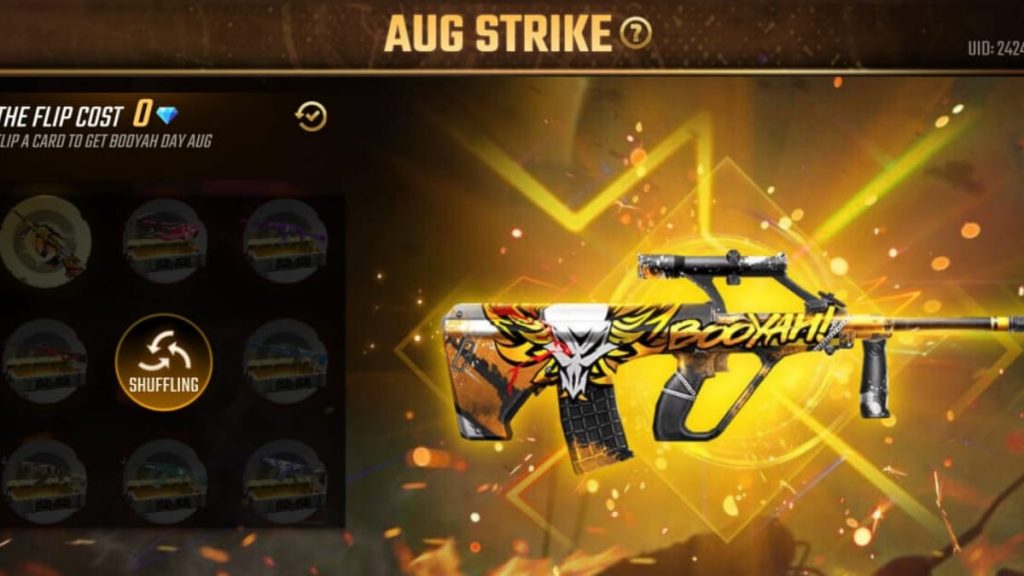 The Aug gun Booyah day event is now live on Free Fire. The booyah Aug skin is an attractive gold skin that has a beautiful, elegant, and has a deadly look.
The event will be live from 9th October to 15th October 2020.
The accuracy of this gun is good but the damage is less compared to Ak and reload speed is very slow.
To get Aug Booyah Skin:
In this event you need to top up diamonds there is no other way to unlock it.
The first draw will be free you don't need to top up any diamonds. So, everyone who participates in this event can be assured of getting one free skin of any gun or AK.
After the first draw, you need top-up 9 diamonds. There are nine shuffled Flips where you need to choose one case for every flip.
For every draw the number of Diamonds doubles.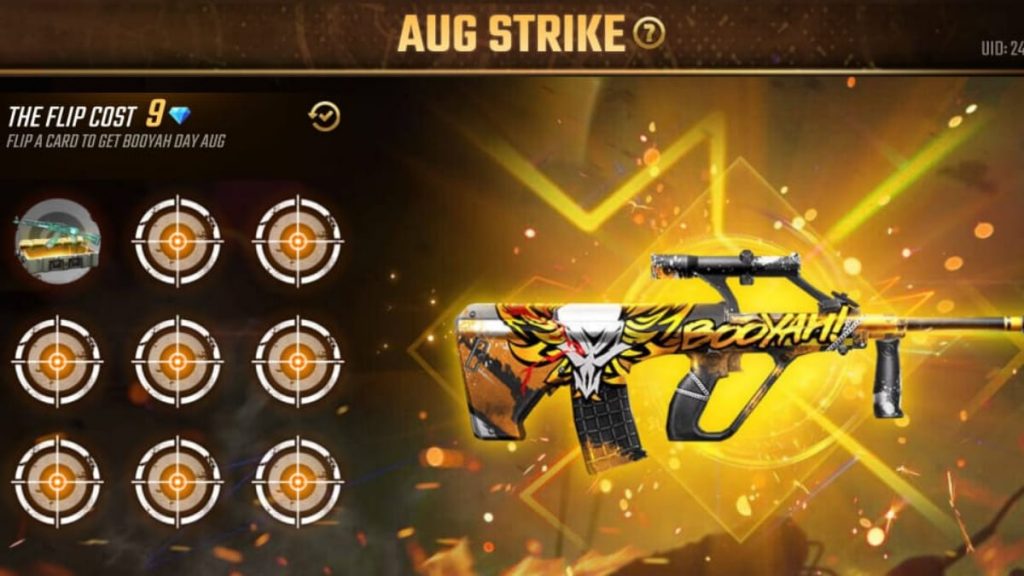 The diamonds needed for every draw is like this: –
Draw Number Diamonds
First Flip Free
Second Flip 9
Third Flip 19
Fourth Flip 39
Fifth Flip 69
Sixth Flip 99
Seventh Flip 199
Eighth Flip 299
Ninth Flip 499
However, it's completely based on luck so it depends on which lucky Flip you will win the Aug Skin.
Also Read: Garena Free Fire: How to get Queen Boxer Bundle.