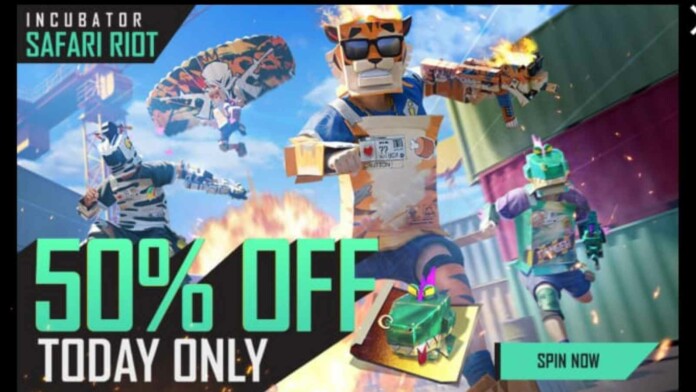 Free Fire has a plethora of skins, cosmetics, weapons, characters and pets which are widely available for grabs for players vai in-game events. In this article we take a look at the Free Fire Safari Riot Incubator is now live in Free Fire and is at a 50% discount.
Free Fire has extensive range of collectibles and cosmetics that the players can avail from the events. Outfits are widely admired by the payers which usually called Bundle. The skins are appealing and one cannot resist to have them. Many events in Free Fire offer exclusive weapon skins and the Incubator is one of them.
The Free Fire Safari Riot Incubator is now 50% off and here's all that you need to know about it.
Read More: 6 Teams disqualified from Free Fire India Pro League 2021 Summer for cheating!
Free Fire Safari Riot Incubator is now 50% off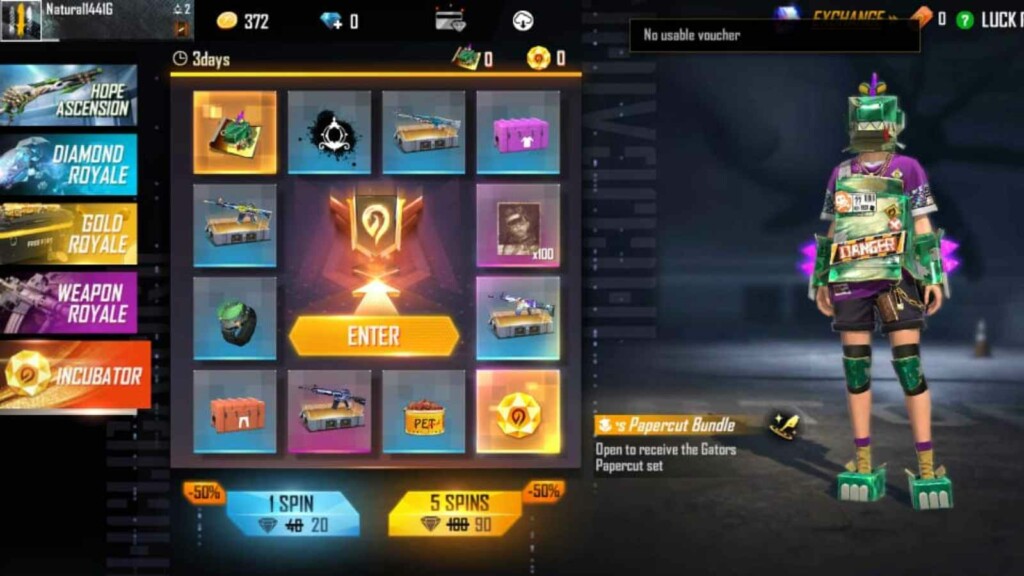 The Free Fire Safari Riot Incubator is now 50% off in the Free Fire and players can get 4 exclusive bundles or outfits. The event or Incubator will be completed in 3 days (starting from June 10). The exclusive Riot Incubator bundles include:
Gators Papercut Bundle: 7 Evolution Stone Token + 3 Blueprint: Safari riot
Zebra Papercut Bundle: 5 Evolution Stones + 2 Blueprint: Safari riot
Tiger Papercut Bundle: 4 Evolution Stones + 2 Blueprints: Safari riot
Grizzly Papercut Bundle: 3 Evolution Stones + 1 Blueprints: Safari riot
The Lucky spin of Safari Riot Incubator includes the following items along with Exchange stones and Blueprints:
Blueprint: Safari riot
Evil Enchanted Badge
Captain Bubbles Weapon Loot Crate
Lucky Shirt Loot Crate
Vandal Revolt Weapon Loot Crate
Scan
Shark Attack Weapon Loot Crate
Lucky Pants Crate
Star General Weapon Loot Crate
Theatre of Torment Badge
Pet Food
Evolution Stone
By making spins, players will get Safari Riot Blue Print along with Evolution stone. By using them, players can exchange stones and prints to unlock the above-mentioned bundles.
The interesting thing is that the Incubator event is now 50% off where the cost of diamonds will be down to half to the original value. With the 50% discount in existence, a single spin will cost 20 diamonds and 5 spins will cost 90 diamonds.
How to Access the Incubator Event?
Step 1: Open 'Garena Free Fire' on your device and click on the 'Luck Royale' section present on the left side of the lobby screen.
Step 2: Select 'Incubator' section from the available Luck Royale spin events.
Step 3: Once you are in, spin the wheel as per your requirement which is 50% off only for today!
Step 4: After obtaining the required number of stones of blue prints for your desired bundle, click on the 'Enter' button.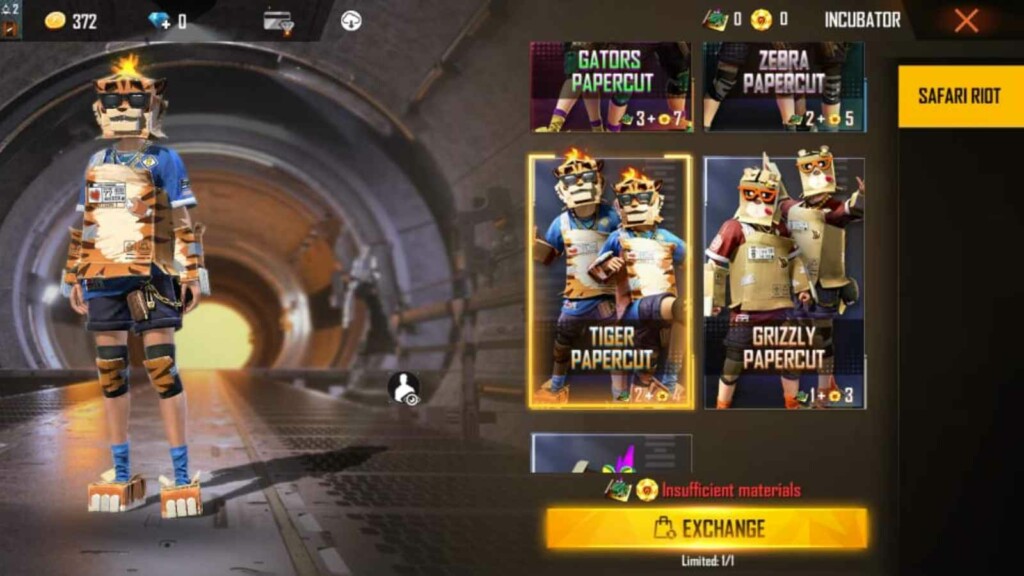 Step 5: Select the bundle and tap on 'Exchange' to unlock the bundle.
---
Follow our Instagram handle to participate in the huge DJ Aloks Giveaway and to stay updated with the latest news of the gaming and eSports scene.
Also Read: How to get McLaren P1 Helios skin, Win and Chill emote in Free Fire?